in video, the extraordinary defense of Carlos Alcaraz against Félix Auger-Aliassime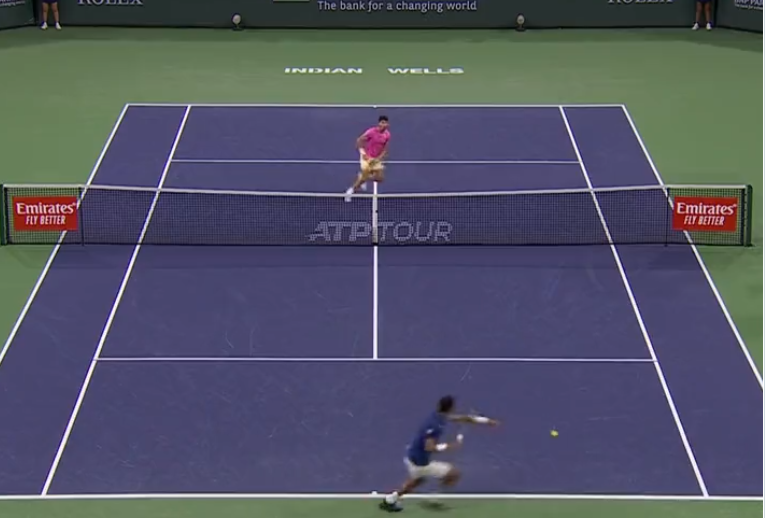 The world number two once again made his solidity speak in defense to score an incredible point against the Canadian.
He was invincible. While the Spaniard and the Canadian were playing Thursday the 5th game of their opposition to the Indian Wells Masters 1000, Félix Auger-Aliassime fell on a wall. Despite a good length and powerful balls, he saw the Spaniard return all his attacks to finish with a successful net move at 40-40 on his serve. It was this point that then allowed Carlos Alcaraz to break his opponent in the first round.
The world number 2 finally won in 2 sets (6-4, 6-4) and will find Jannik Sinner, Taylor Fritz heartthrobin the semi-finals this Saturday.