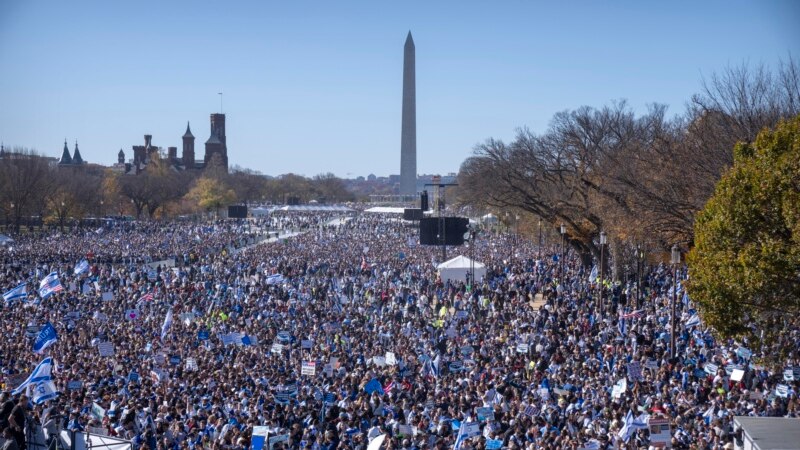 Protests and demonstrations – both pro-Palestinian and pro-Israel – have not stopped in different countries of the world since October 7, when Hamas militants attacked the southern regions of Israel, killing 1,200 people and taking approximately 240 hostages. The Palestinian authorities claim that more than 11 thousand people died as a result of Israel's retaliatory actions.
The administration of US President Joe Biden called on Israel to establish pauses in hostilities so that civilians could evacuate, and humanitarian aid was delivered to Gaza, the Voice of America reports.
At the same time, the American publication Axios published an account of a "memorandum" circulated within the State Department "on the initiative of one of the young diplomats."
The author of the text blames President Biden for disinformation about the current war between Israel and Hamas. The note also talks about war crimes allegedly committed by the Israeli military in the Gaza Strip. The five-page memorandum also states that Biden's support for Israel makes him "complicit in the genocide in Gaza."
The Axios publication mentions 100 employees of the State Department and the United States Agency for International Development (USAID) who signed the memorandum, which also contains demands for a cease-fire in Gaza. The publication Axios draws attention to the fact that the text distributed by the dissidents is a rare example of the different points of view of the war between Israel and Hamas existing in the presidential administration.