Influencer Léna Situations will host an exclusive podcast for Spotify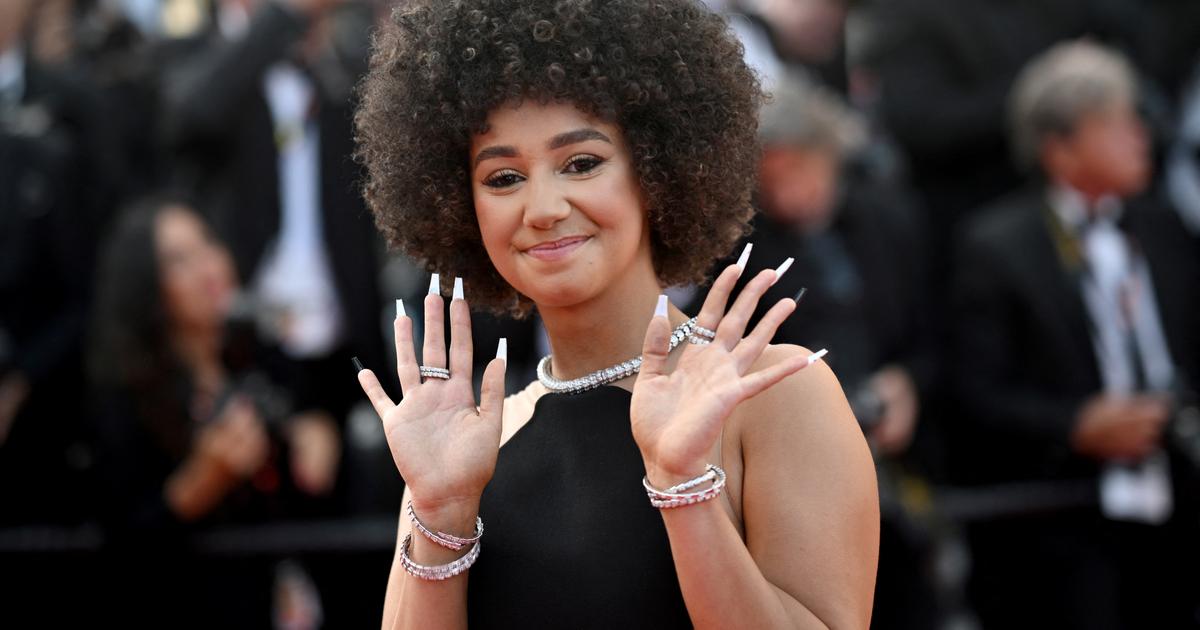 The audio platform presented its program schedule in podcasts, which includes the weekly program "Six-seater sofa".
Two years after the release of his book Always more (Robert Laffont), which has sold more than 300,000 copies, influencer Léna Situations is heading towards a new medium: the podcast. The young woman, followed by nearly 4 million people on Instagram and 2.5 million on YouTube, is at the helm of the weekly program Six Seater Sofa, which will stream exclusively on Spotify from October 20. A nice catch for the audio platform, which co-produces the show.
"It's a very big project for Spotify France and a choice of the heart also for a personality with a positive and authentic spirit. Léna Situations really wanted to get involved in the podcast", explains Claire Hazan, director of Spotify studios in France. This weekly program, lasting 30 to 45 minutes, will be a talk with or without guests. Spotify promisesconfidences", of the "river talks» and the discovery of «new facets of the universeof the fashion influencer, muse for major luxury brands like Dior. Some shows will be filmed and broadcast on video within the application.
Recordings in public
Signing exclusives with celebrities has become a trademark for Spotify, which has been seeking to establish itself in the world of podcasting for several years. In the United States, the Obama couple or Meghan Markle have published their own programs. In France, the platform signed last year with ex-NBA star Tony Parker for a program of interviews with other personalities, which is renewed for a new season.
"The recordings of this podcast will be made from this fall in public, as for certain numbers of the Hot Line and La Poudre podcasts.", continues Claire Hazan. The feminist podcast, which Spotify had acquired the exclusive broadcasting rights last year, will take place on stage. "It will be a public show around women comedians, with a round table followed by a show"explains the director. Another diversification, the podcast Coming outalready released by Spotify Mexico, will become a book published by Stock.
Read alsoSpotify gets hold of feminist podcast The powder
Free training
Spotify France announced last year the launch of around ten exclusive podcasts, almost all of which have been renewed for a new season.in order to install them in time". Among these, the news podcast World Timeco-produced with the news daily, "which is in the top 10 most listened to original Spotify podcasts in Europe"says Claire Hazan.
Read alsoBilal Hassani, Tony Parker, Guillaume Meurice, Lauren Bastide... Spotify France multiplies exclusive podcasts
In France, listening to so-called native podcasts is however much lower than that of catch-up listening to radio broadcasts. In August, After Football of RMC accumulated 20 million plays, against 1.2 million for the podcast of the site Slate Transfer, number one last month among native podcasts measured by CMPA viewership. Spotify does not publish the audiences of its audio productions.
Another project for Spotify France, the training program "Sound-up". Already launched in ten countries since 2018, it aims to train ten young people aged 18 to 25 in podcasting professions in order to bring out new voices and diversify the themes covered by this very urban and CSP+ media.
"This training is free and targets people interested in podcasting but who have not attended journalism school and do not have a network. The call for applications will be in November", explains Claire Hazan. At the end of the training, one or two people will sign a contract with Spotify, which will produce their show.
SEE ALSO - Complete survey of influencers: "We are on the replay that has worked the most in the history of the France tv platform"