Inmates of the Baumettes prison denounce the device of anti-noise windows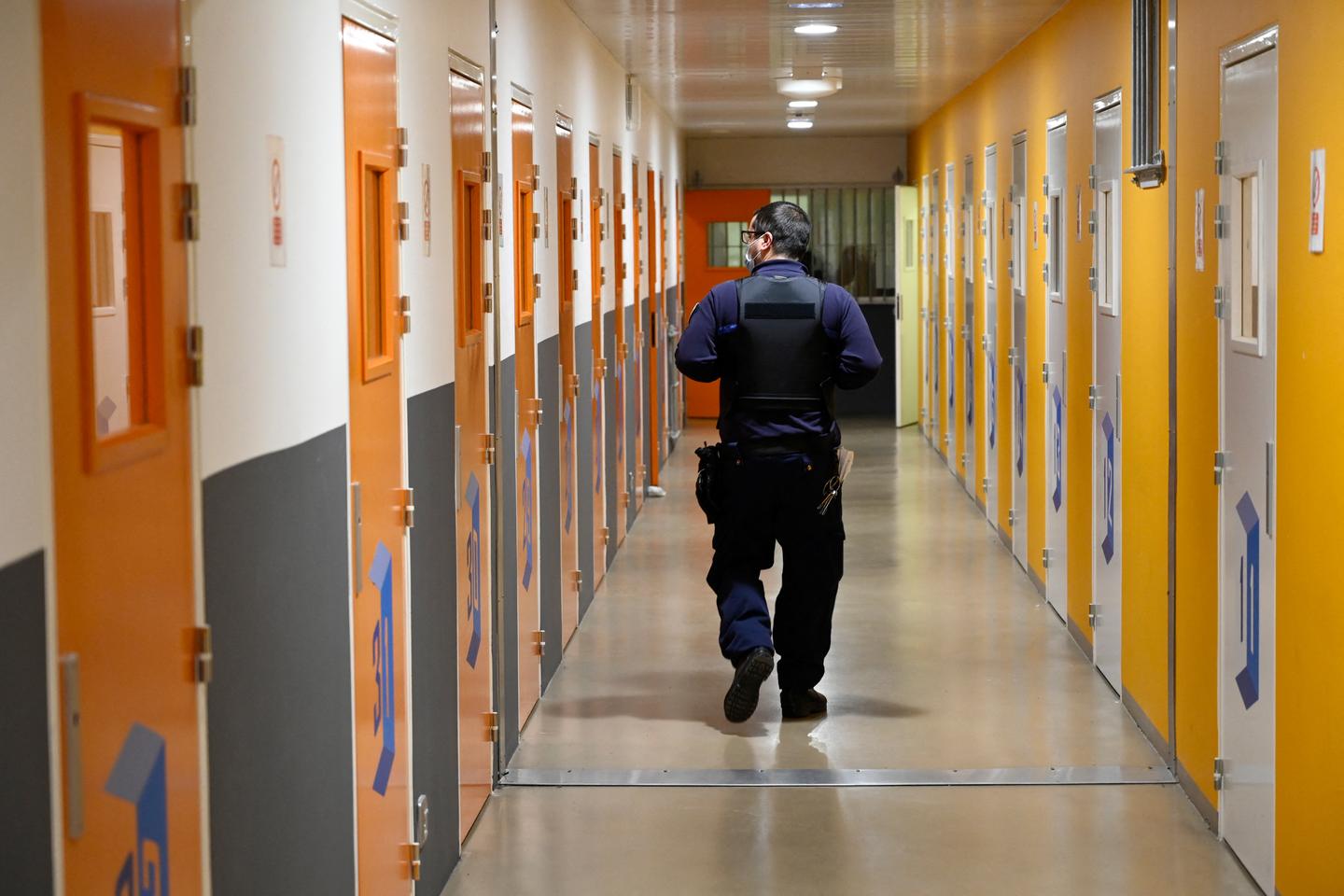 They suffocated all summer in their cell, unable to open the window: seven women detained in the penitentiary center of Baumettes 2 seized, on September 9, the administrative court of Marseille. They ask in summary proceedings for the appointment of a hygiene and sanitation expert with the mission of measuring the consequences of the system of noise-reducing windows installed on three floors in 87 cells in the women's quarter and in thirty cells in the new men's quarter.
These almost hermetic frames, installed in 2019, do not allow the window to be opened. They have a fixed glazed part and a part that opens, but overlooks a metal plate pierced with holes, lined on the outside with louvres. The railing is kept behind the fixed glazed part.
Their lawyer, Mr.e Emmanuel Docteur, is at the initiative of this procedure when he defended, at the beginning of August, women prisoners, prosecuted by the administration for having damaged their window. In the incident reports drawn up by prison officials and which earned these women five to ten days of "dungeon", purged in the disciplinary district and the deduction of 330 euros from their savings, they explain why they broke the window . It reads: "I need to breathe", "I needed some air" or "I felt anxious. It's inhuman and scary.".
All of them say that it was not with lightness of heart that they defaced their window. "We can't ventilate the cell, we take advantage, when it's a good supervisor, to leave the door open to [l'heure de] the bowl "answers one of them to a questionnaire prepared by Me Doctor, in preparation for the procedure.
Protests from neighbors
According to the lawyer, "these disciplinary procedures penalize their prison career and cut into sentence reductions". These noise-canceling windows were installed after strong protests from neighbors whose houses and gardens are located on the other side of the valley, on the other side of Morgiou road. Commissioned from 2017, the Baumettes 2 have taller buildings than those of the historic Baumettes which did not exceed the surrounding wall.
The cells on the top floors of the women's section and two of the men's newcomers' section – farther from the road – offer a view of the neighboring pavilions. The residents denounced the direct apostrophes made by the detainees. Eliane Gastaud, spokesperson for the Collective of Neighbours, which brings together 280 households, gives a few examples: "Are your panties clean?" You don't want to wash ours" or : "You with the yellow parasol, is it good what you eat? » The limestone walls of the Calanques massif send the noise back to the point, says Mme Gastaud, that he has to wear headphones to hear the TV.
You have 49.54% of this article left to read. The following is for subscribers only.