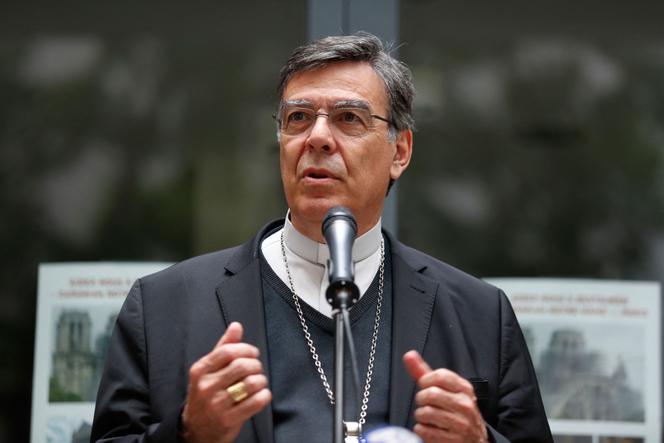 The procedure opened for ault on a vulnerable person after a report from the diocese of Paris targeting the former archbishop of Paris, Michel Aupetit, was dismissed on August 23 for lack of offense, the prosecution announced Thursday, September 14, requested by Agence France-Presse (AFP).
"Mgr Aupetit had approached the opening of this investigation with serenity because he was certain that it could only end with no further action being taken. He can continue to act in his pastoral mission without there being any difficulty from now on"declared to AFP his lawyer, Me Jean Reinhart.
Michel Aupetit was heard in a free hearing on June 9 and "maintained never having had a romantic or relationship with the woman concerned"said the prosecution. "She told investigators that she had a clear memory of the situations mentioned. She considered that they did not constitute any criminal offense, she did not file a complaint"added the prosecution. "Nothing capable of being criminally qualified"the procedure was therefore closed without further action.
Resignation in November 2021
The investigation was opened in December 2022 after a report from the diocese of Paris and the investigations were entrusted to the brigade for the suppression of personal delinquency. They related to the written exchanges between Michel Aupetit and a parishioner who was the subject of a judicial protection measure, whose apparent consent must be confirmed with regard to her mental health. According to Me Reinhart, there has never been "inappropriate gestures" on the part of his client.
Michel Aupetit, head of the archbishopric of Paris since December 2017, had presented his resignation at the end of November 2021 to Pope Franciswho immediately accepted it, after several newspapers had attributed him to a romantic relationship with another woman – which he had categorically denied.
Entering the priesthood late – he was ordained at the age of 44 after practicing medicine for eleven years – Michel Aupetit, 72, exercised various ministries as vicar, parish priest and chaplain to young people, before to be appointed bishop.