Irulegi's hand sheds light on the history of the Basque language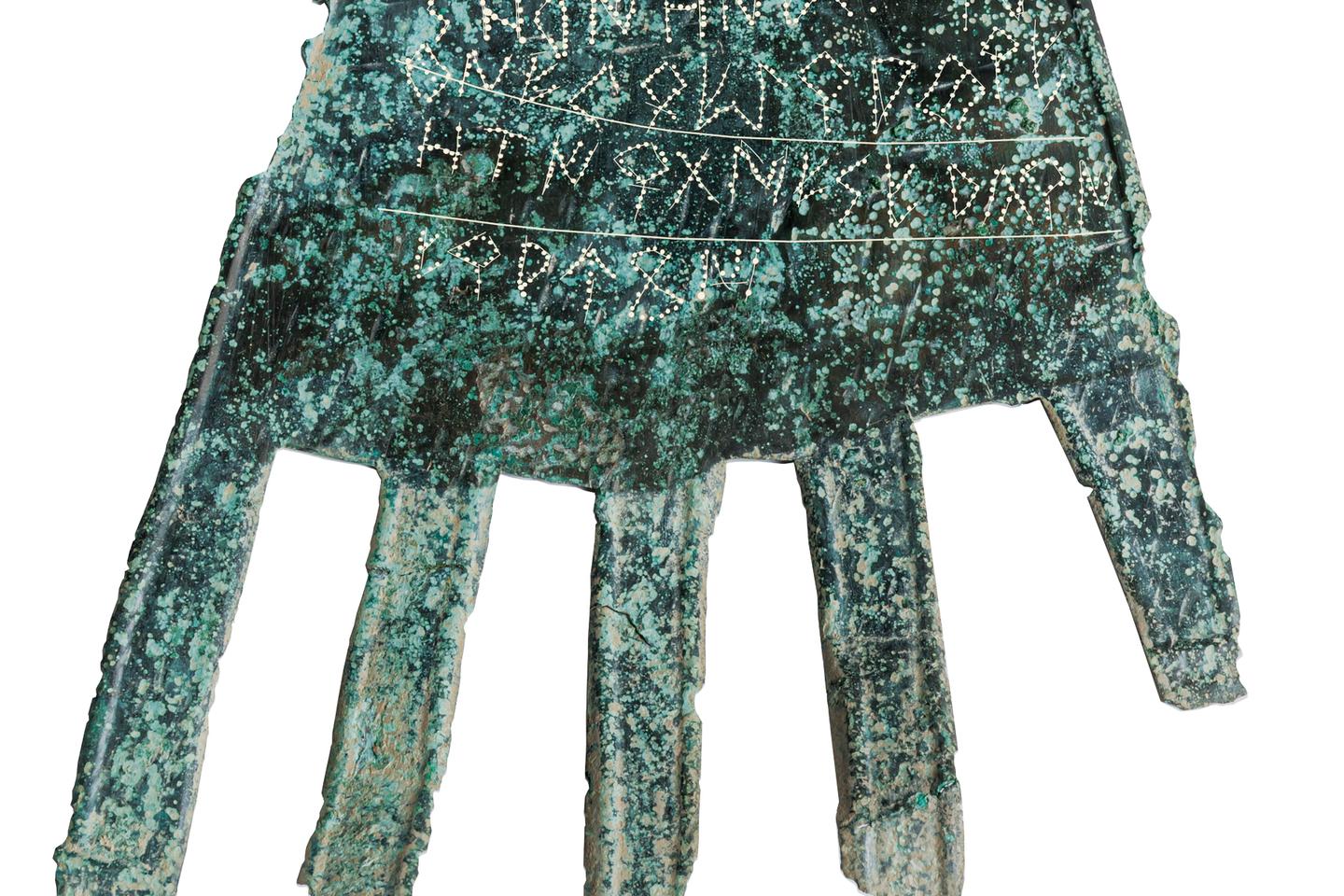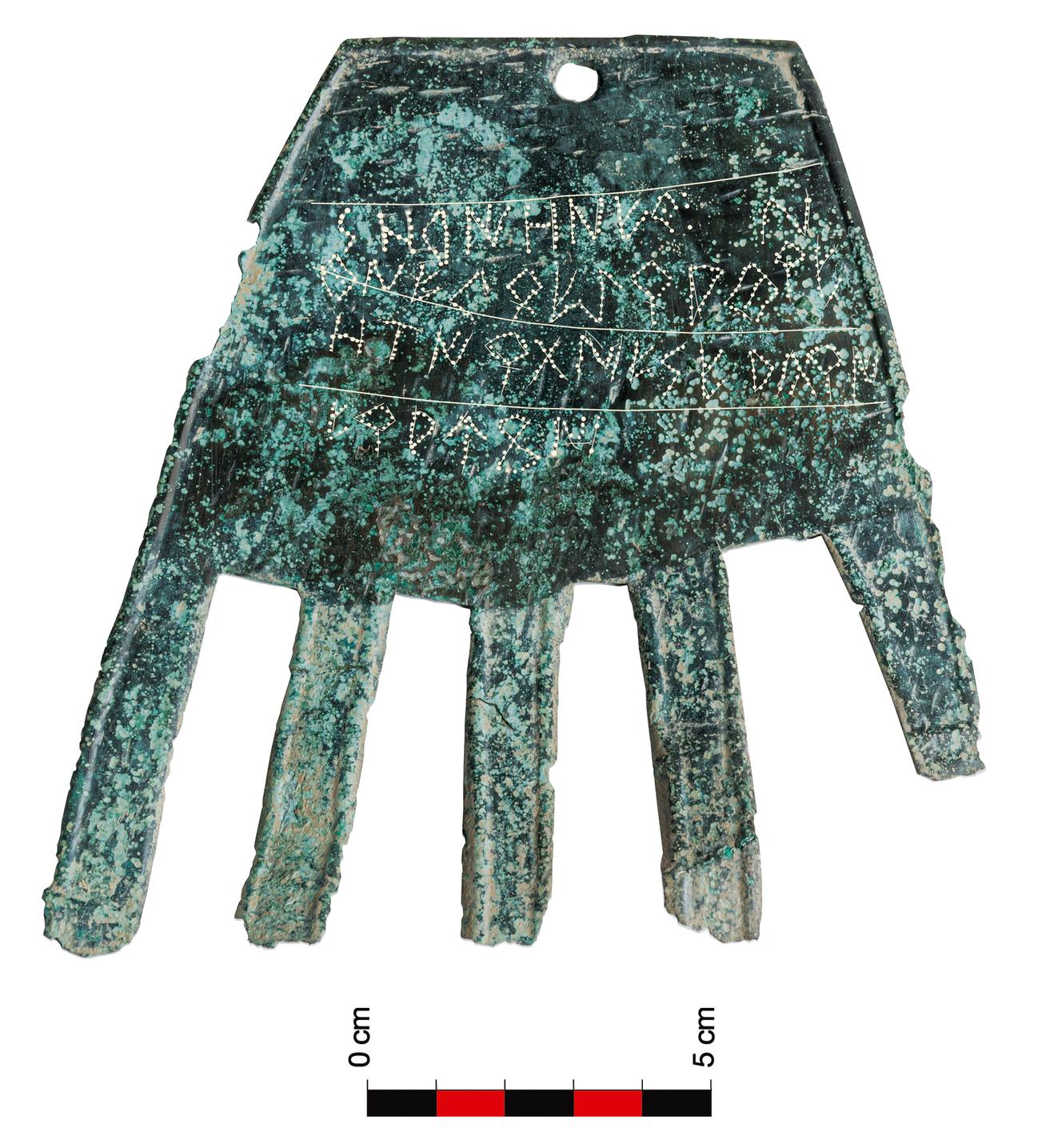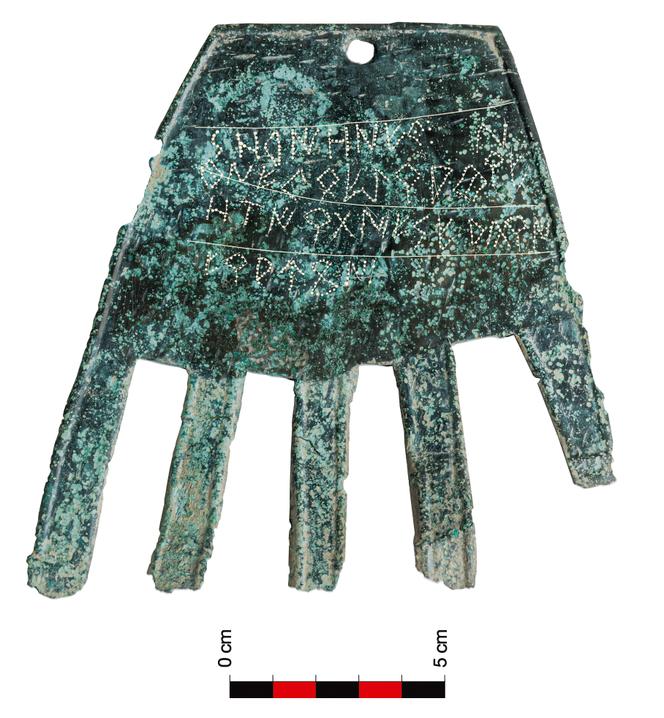 As a child, Ruben heard the elders of his small town of Aranguren, 15 kilometers from Pamplona, ​​Spain, tell this story. On the summit of Mount Irulegi would have existed a castle. One day in 2006, the car technician and a few neighbors climbed the 893 meters of elevation gain, pickaxe and shovel under their arms. For a week, they dig. The research carried out since 2017 by professional archaeologists has led to a major discovery that takes up very little: a word on a hand.
A bronze sheet in the shape of a hand was exhumed on June 18, 2021. On its back, four lines of inscriptions. By analyzing by correspondence these Paleo-Hispanic graphic signs, specialists have recognized the very first word: "sorioneku". Quickly, they link the initial part, "sorion", with "zonioneko", which means "good fortune, good omen" in euskara, the contemporary Basque language. Dating from Ier century BC. J.-C., the hand of Irulegi would thus be, by far, the oldest written proof of the Basque language, or more precisely its ancestor, announced the Society of Sciences Aranzadi, on November 14. The oldest text known so far dates from the 15the century, 1,500 years later.
The origin of this language, spoken on both sides of the western Pyrenees by around 750,000 speakers, including 80,000 in France, remains a mystery. Basque is a "linguistic isolation", it does not resemble Romance languages ​​(French, Spanish, Italian…) nor Germanic (English, German) or Celtic (Breton, Welsh). This language is among the only non-Indo-European languages ​​on the continent, along with Estonian, Finnish and Hungarian.
The people of the Vascons
In Aranguren Valley, patience paid off. The Aranzadi Science Society, an institution located in San Sebastián, created in 1947, and whose missions range from botany to exhumations linked to the period of the Spanish Civil War, proceeded in two stages. From 2007, she excavated in the castle area, then in 2017 tackled the ruins of the adjoining village, inhabited between the middle of the Bronze Age (XVe-XIe century BC. AD) and the end of the Iron Age (Ier century BC. AD).
At that time, Irulegi was inhabited by the Vascons. "This indigenous people of antiquity existed before being subjugated by the Romans during the conquest of the Iberian Peninsula"explains Joaquin Gorrochategui, professor of Indo-European linguistics at the University of the Basque Country, on the Vitoria-Gasteiz campus. "We know very little about them. They are mentioned in some ancient sources, the first signed by the Roman politician and historian Sallust. Later, during the Imperial era, some were part of the Roman troops sent to Britain or Germany. »
You have 60.59% of this article left to read. The following is for subscribers only.