is there a Flick to save Germany?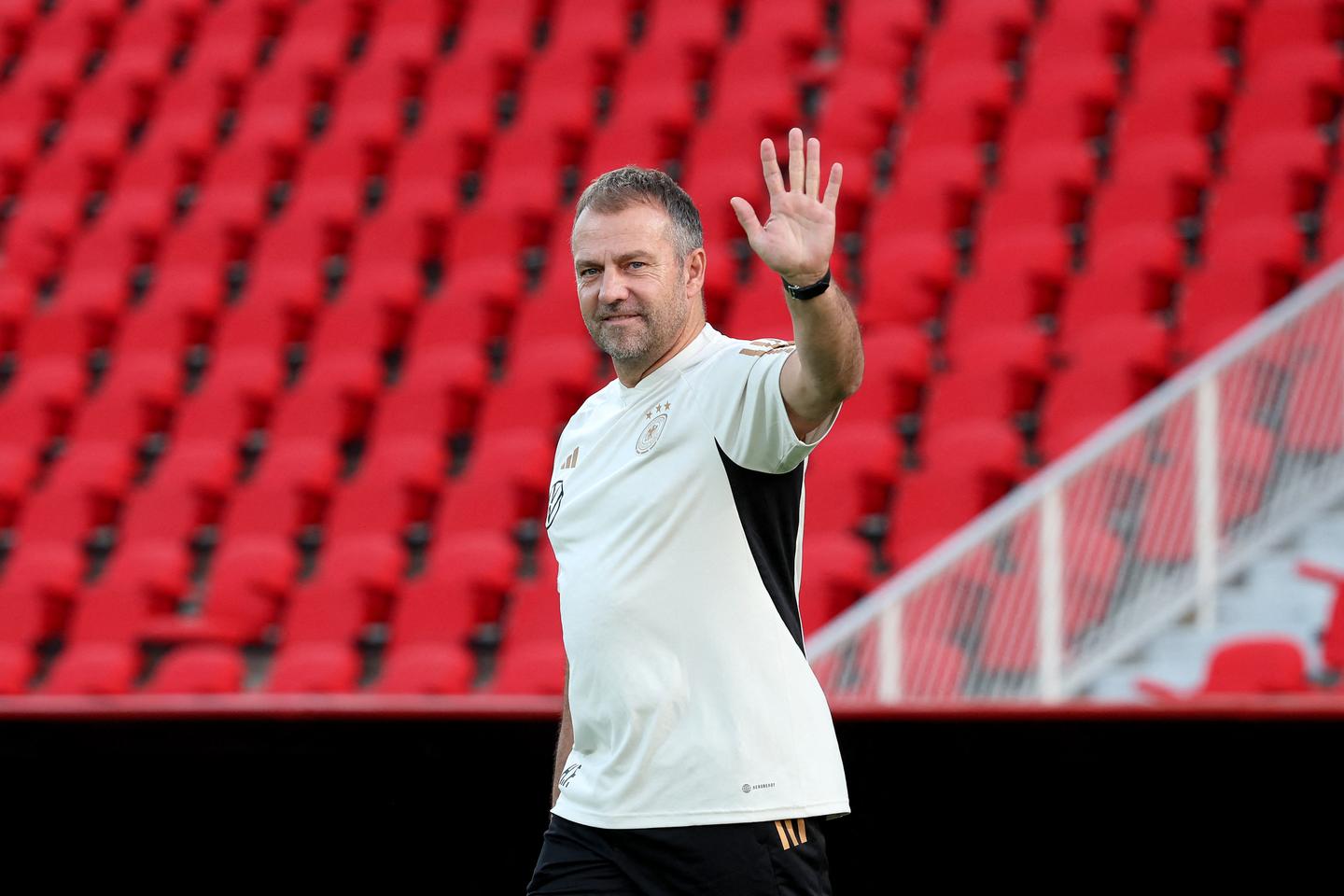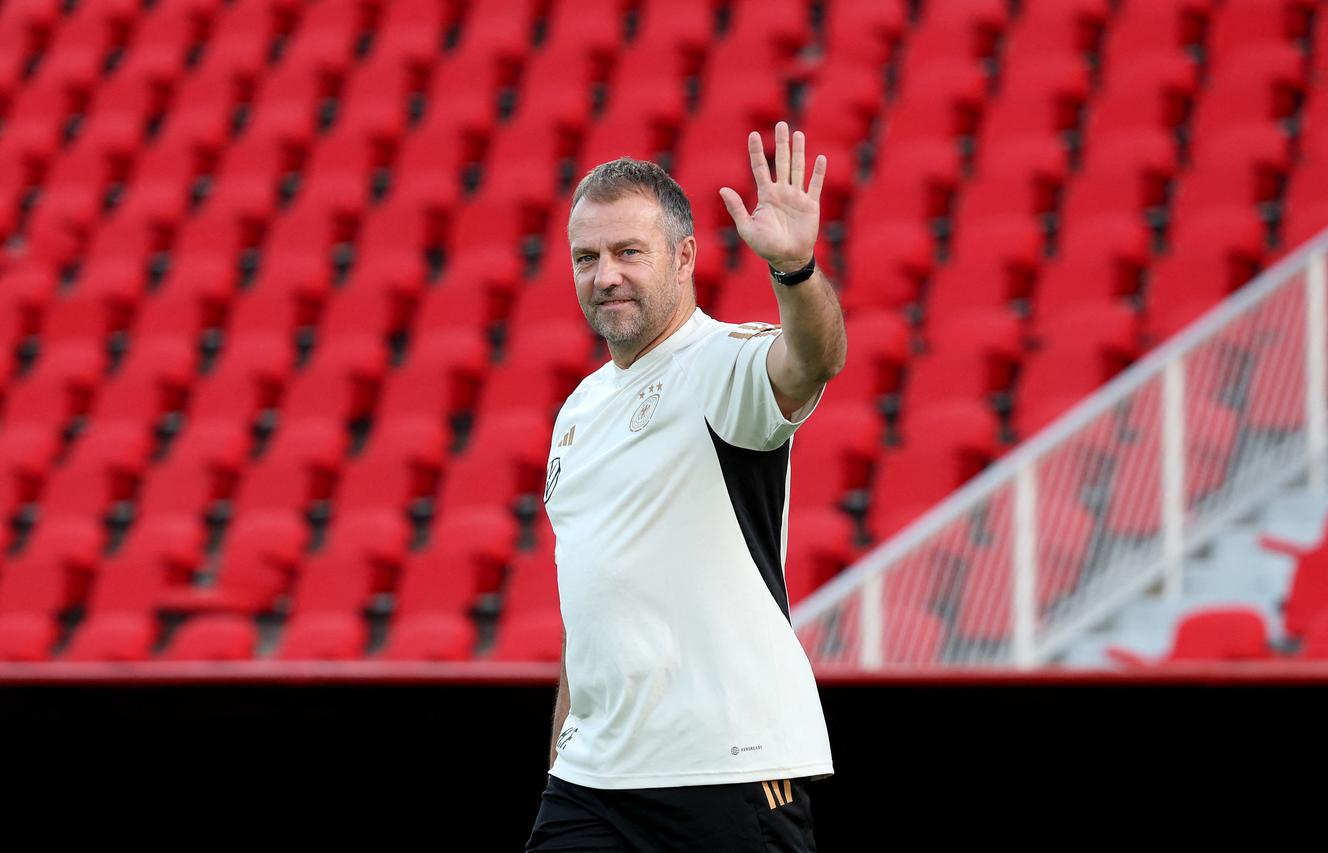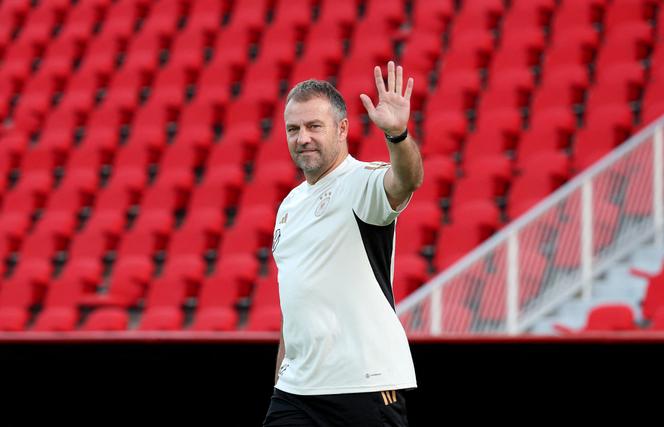 In 2018, Germany discovered in Russia the unpleasant feeling of leaving a World Cup in the first round. Defeated by Japan (2-1), the Mannschaft is already playing its survival in this Qatari edition against Spain, Sunday, November 27 in Al-Khor. This time, supporters, journalists and old glories cannot hold coach Joachim Löw as the main culprit. In office for fifteen years, the 2014 world champion passed the baton to an old acquaintance, in August 2021: Hansi Flick.
Before this surprise defeat, the successor embodied a rather welcome change in continuity. Flick knows well all the difficulty of the job of coach. From 2006 to 2014, he was Löw's assistant and right-hand man and even led the quarter-final of Euro 2008 against Portugal (3-2 victory) to compensate for the suspension of his superior.
Above all, he plays a major role in the conquest of the world title in Brazil in 2014, between his good friend side with the players and his work on set pieces, decisive during the tournament. A discreet man, whose passages as ephemeral sports director of the German Football Federation (DFB) and Hoffenheim the following three years convinced him to return as close as possible to the field. "Coaching is my calling"he repeats.
His fate changed in the fall of 2019, when he gave up his role as assistant to replace Niko Kovac on the bench of Bayern Munich then in crisis because of the results. Some think the suit is cut too big for him, but Flick quickly proves he has the shoulders to be number one. The recovery is spectacular, and the health crisis does not break the momentum of a "Rekordmeister" – the nickname of the Bavarian team – once again become a steamroller to the point of achieving a historic sixfold (league, cup, Champions League, two Supercups and a Club World Cup), a feat hitherto only accomplished by Barça of Pep Guardiola and Lionel Messi in 2009.
"He knows how to handle the stars"
Successfully leading a behemoth like Bayern gives credit and inflates a CV. Prior to this experience, the former defensive midfielder only experienced the role of head coach in the early 2000s, at a time when billionaire Dietmar Hopp entrusted him with the task of growing the small club of Hoffenheim, in fourth then third division. Two decades later, Flick has evolved without changing its approach. "He is a coach who will give more importance to the human than to the tacticsremembers Christian Daub, former defender, under his orders in Hoffenheim. He likes talking with his players, he loves individual interviews. He will be interested in their life, their family, their partner, their children. »
You have 61.08% of this article left to read. The following is for subscribers only.