"It feels like Blake and Mortimer"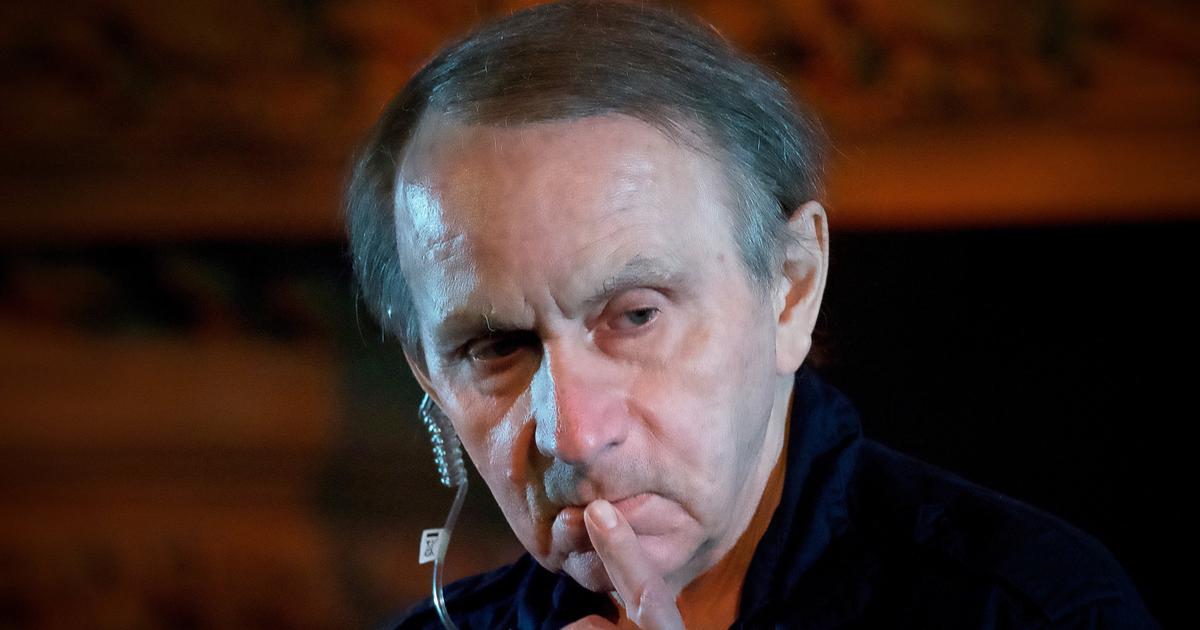 The novelist worked with Louis Paillard on the transformation of The Map and the Territory in a graphic novel and is considering new collaborations.
"I kinda find myself, he's not trying to be consistent…», pure Michel Houellebecq in the text. This is how the novelist, guest on RTL, commented on his style of writing and also the adaptation into a graphic novel of his Goncourt prize, The Map and the Territory released in bookstores in 2010. The writer must think that the work of the architect Louis Jaillard, whose originality resembles his own, deserved for once to derogate from the rule he had set himself of no longer submit to the exercise of promotion, an imposed media figure that he does not like.
The variation of the drawings, the alternation of colors, the expressive palette of Louis Paillard borrowed from indisputable masters such as the comic book artist John Prentice, or also Hergé, Mœbius, and again the painters Peter Doig and Raymond Pettibon, delighted the heightened sensitivity of Michel Houellebecq. From the start of the interview granted to RTL, the author of Elementary Particles admits it in his own way, with whispered words and phrases: " I find myself a little. Louis doesn't try to be consistent. I try that the pages the chapters are as strong as possible, I change as much as I want, he also changes his style. It's amazing when you read comics to see him go from black and white to color, or go from a very detailed drawing with a high level of detail. It feels like Blake and Mortimer to much more abstract things. Louis is free".
Read alsoThe Map and the Territory of Houellebecq adapted as a graphic novel by Louis Paillard
Faced with this new form of expression of his art as a novelist, Michel Houellebecq now knows that he has, with Louis Paillard at the drawing, a new string to his bow. Could we soon see adaptations of Extension of the domain of the fightof the Elementary particlesof The possibility of an island ? This now seems very likely as the writer himself suggests: "I can extend the experience for other books..»
Meanwhile, the art of the graphic novel tickles the eye of Le Goncourt 2010. Seduced by the work of Louis Paillard, he, as an informed collector, wanted to keep the genesis of this Map and Territory chart. His choice will have been particularly eclectic, some would say houellebecquien: "I asked Louis to reserve some original boards for me. And the one I took is the one where I'm floating in space with Jed Martin…»