It freezes? At the wheel for the Andros e-Trophy on the circuit!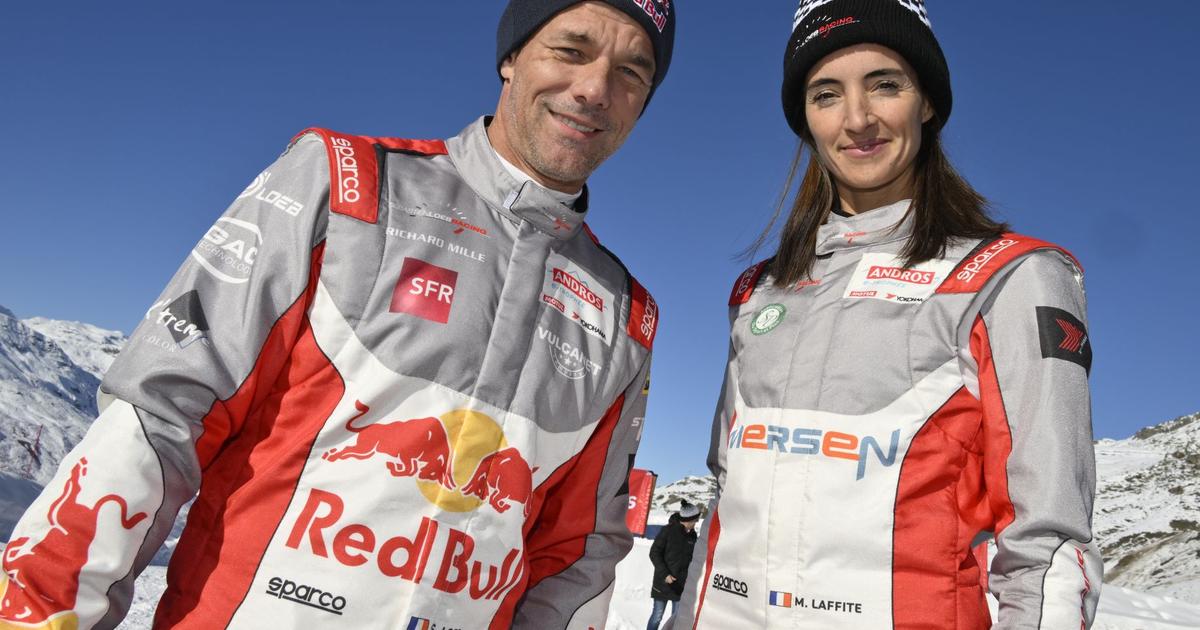 The unmissable winter motor racing event returns for its 34e edition on Canal +.
Since 1990, not a winter has passed without the biggest names in motorsport competing on the icy tracks of the Andros Trophy, which for 4 years has gone to " all electric " by becoming the Andros e-Trophy. A change of engine which has only accelerated the reputation of this competition which blows this year its 34e candle. From the first stage on December 3 in Val-Thorens, the summaries of the races will be available every Sunday, from 8:45 p.m., on Canal + Sports 360.
Favorite program
An excellent opportunity to ask several drivers in the running to entrust us with their favorite program for a TV set evening… Margot Laffitepresenter of F1 on Canal +, immediately admits " love watching "L'Love is in the Meadow' or a good series that freaks you out ". For Yann Ehrlacherdouble WTCR world champion, it is the entertainment of M6 that holds the rope: "I enjoy watching "Who wants to be my partner? » when I do a TV set evening ». As for Jean-Baptiste Dubourg, 6 times winner of the Andros e-Trophée and outgoing winner, it is sport that imposes itself on the program of a TV evening: " Nothing better than watching a great Moto Gp race ". Sport again for Nathanael Berthon, WTCR driver, who explains: " It doesn't happen often but when it does, I like to sit in front of a sports show like Stade 2! »
Read alsoMargot Laffite (Formule 1 on Canal +): "Being a driver also gave me credibility and a certain sensitivity"
Finally, Sébastien Loeb, nine-time world rally championunderlined his preference for Netflix, even if he does not " only very rarely TV sets ". As for Julien Febreau, F1 commentator on Canal +, it is the series marathon that has his preference: « Binger a series on My Canal du style " Disorder " by Florence Foresti! ".
New edition
This new edition of the Andros e-Trophy will be a great opportunity to find the record holder of titles in the competition, Yvan Müller, who will be making a comeback after 16 years of absence… He will be driving the Andros Sport N°10, in reference to his 10 Andros trophy titles from 1996 to 2006! Remember that this winter series of ice races contested in ski resorts was born from the friendship and passion for sport of two men, Max Mamers (rallycross champion) and Frédéric Gervoson, president of the Andros company.
Read alsoAndros Trophy: the crazy race at 160 km/h on ice
Motor racing fans on ice will be in front of their screens every Sunday from 8:45 p.m., for summaries of the weekend's races on Canal + Sport 360.
The racing calendar for the 2022-2023 season:
Saturday 3 and Sunday 4 December 2022 in Val-Thorens
Friday 16 and Saturday 17 December 2022 in Pas-dela-Case in the Principality of Andorra.
Friday 6 and Saturday 7 January 2023 at Isola 2000
Friday 13 and Saturday 14 January 2023 in Tignes.
Friday 20 and Saturday 21 January 2023 in Lans-en-Vercors
Saturday 28 January in Super-Besse
SEE ALSO – Exceptional meeting with Sébastien Loeb on the Andros e-trophy