"It would be good if we accelerated his withdrawal from the party's national secretariat," said Yannick Jadot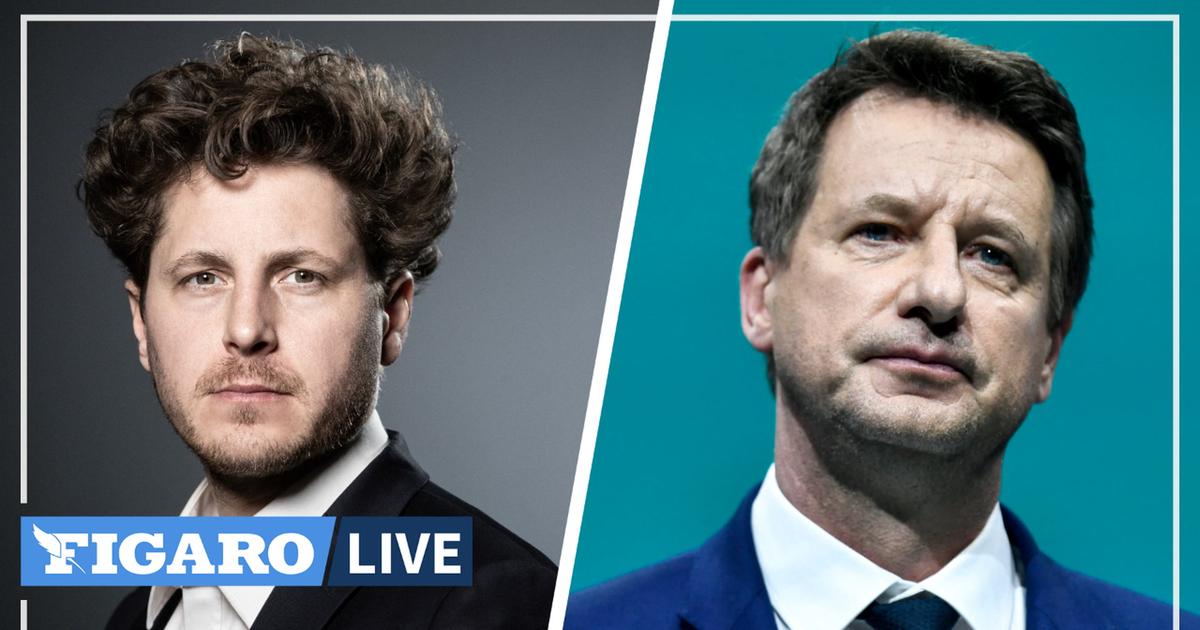 Guest of the "Grand Jury RTL-LCI-Le Figaro", the environmentalist MEP regrets that the unit against sexist and sexual violence of Europe Ecology Les Vers, cannot carry out its investigation in "serenity".
Julien Bayou, accused of moral violence against his ex-wife, should he resign? Guest of the "Grand Jury RTL-LCI-Le Figaro"This Sunday, Yannick Jadot believes that"for the serenity of the investigation"led by the unit against sexist and sexual violence in Europe Ecology Les Verts, "it is good that he leaves his position as co-president of the group in the National Assembly and it would be good that we accelerate his withdrawal from the national secretariat of the party".
Read alsoLFI Committee against gender-based violence: this UFO for political parties
The Green MEP also regretted the "personal positionsof those who spoke about this affair, who "damage a process that we must respect". Thus targeting the ecologist deputy Sandrine Rousseau who, invited on France 5, claimed to have received at her home a woman accusing Julien Bayou of "behaviors likely to break the moral health of women.»
Mélenchon's reaction, a "political error"
The left has had its share of controversy this week. After acknowledging the slap inflicted on his wife, the number two of La France insoumise, Adrien Quatennens, chose to withdraw from his function as "movement coordinator". Jean-Luc Mélenchon immediately hailed the "dignityof the deputy from the North, assuring him of hisaffection» and condemning «police malice, media voyeurism, social networks". A "political error" and an "shocking reactionaccording to Yannick Jadot.
"It is obvious that the expression of Jean-Luc Mélenchon is not in the fight against sexist and sexual violence for the equality of women and men", he lambasted. "France insubordinate manages its affairs in a bad way. A certain number of leaders have played masculine, even virilistic solidarity", still stings the unfortunate ex-candidate for president. A way to target Manuel Bompard who aroused the indignation of part of the political class after having affirmed on CNews that a "a slap is not equal to a man who beats his wife every day". "These types of signals send the idea that between guys, it's going to be fine"Blows Yannick Jadot. Before regretting that the debate is devoted to the leader of LFI. "We no longer talk about women and how to organize devices that will be effective in dealing with a deep evil in society: sexist and sexual violence and the logic of a society built for and by men.»
---
SEE ALSO – Quatennens affair: Mélenchon "committed a political error", according to Yannick Jadot