"It's in the past for me"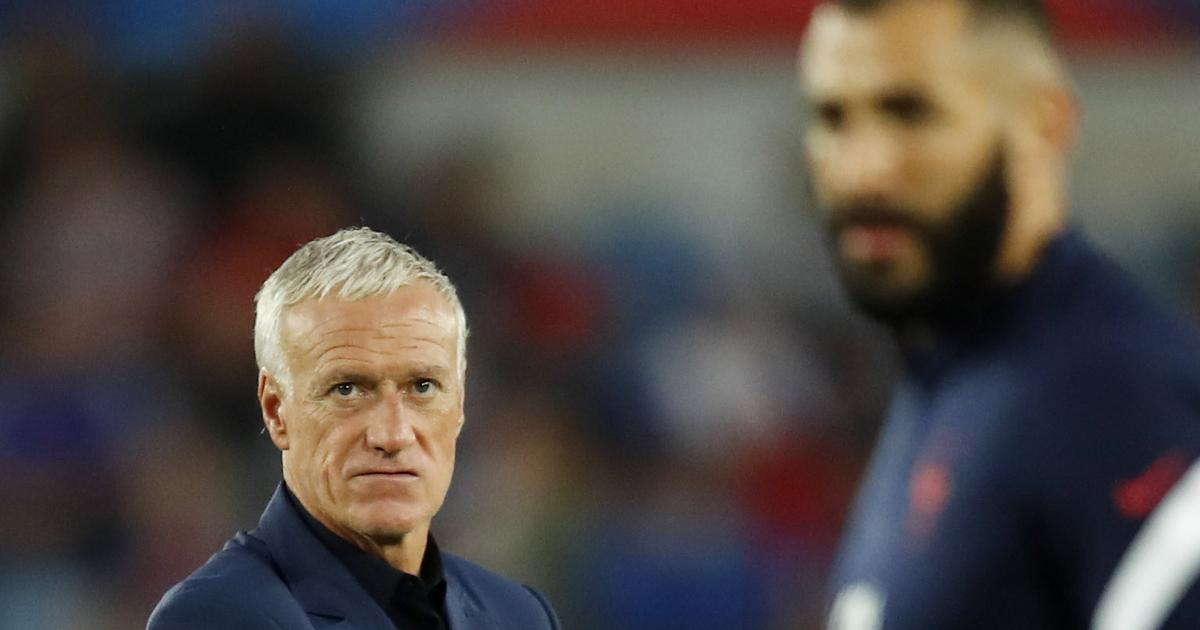 The coach of the Blues did not want to react to the striker's recent message accusing him of lying concerning the circumstances of his departure during the 2022 World Cup.
In an interview with Le Figaro on March 10, Didier Deschamps delivered his version of the facts on the departure of Karim Benzema from the tricolor group during the World Cup after being injured. A version disputed by the attacker who reacted on social networks, believing that "DD" had lied. Benzema had publishedSacred Didierwith a video of Ritchie, a well-known social media character. In the video in question, Ritchie proclaims:Liar ! Yes, you liar. You lie ! a big liar". It could also read "What audacity !with a clown face emoji.
Sunday, in Téléfoot, the boss of the Blues refused to put a coin in the machine to revive controversy: "I am not in the controversy. I was brought to speak to say what had happened. But that's a thing of the past for me. Today, what is important is what is in front of us with the 23 players I have selected, in whom I have confidence in relation to the two games (Netherlands on March 24, Ireland on 27) that we have to play.»
Karim Benzema will not be part of this selection since he announced after the World Cup in Qatar to retire internationally, after having followed the course of the Blues until the final. But the case could however know a new episode. Speaking to his Instagram followers, Benzema recently indicated that he is open to speaking out on the subject. "Well, I'm going to have to explain myself for the people", could we read on his account.