"It's my sister that I call when things are not going well"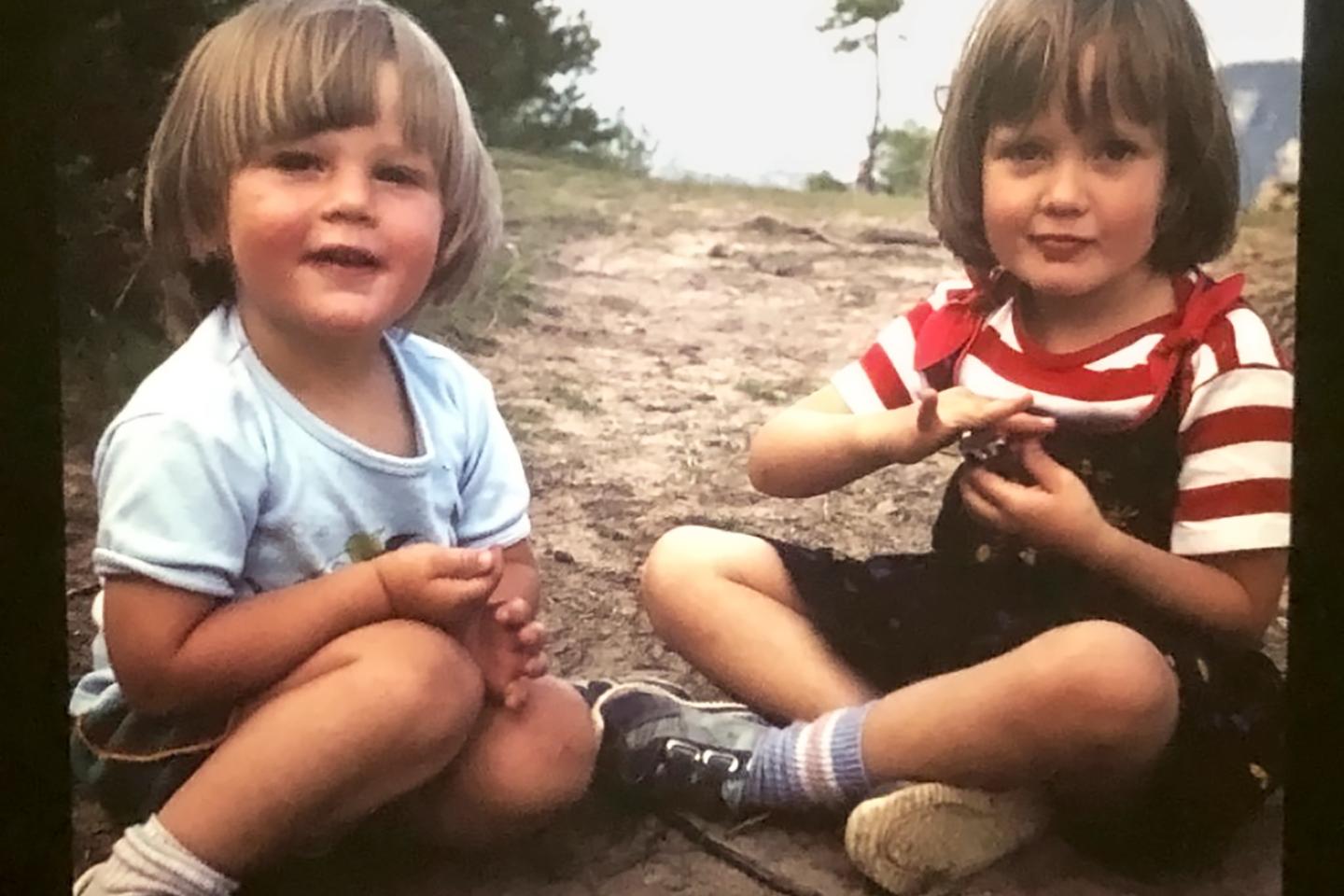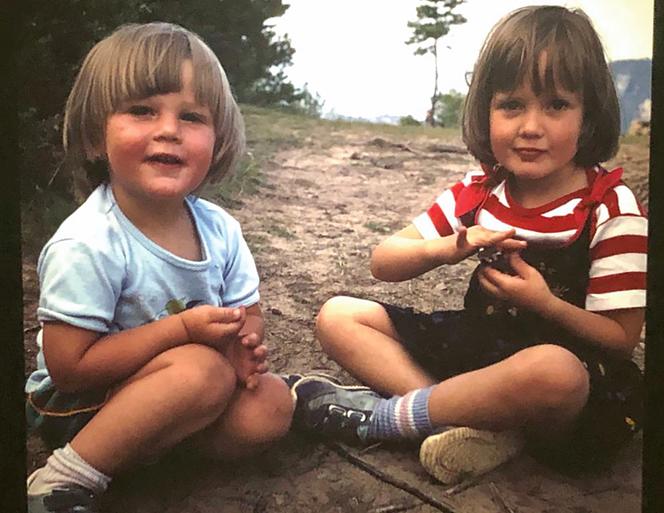 "I have a lot of tenderness for this childhood photo of me and my older sister, Catherine, with our cuts not possible and our good cheeks. I can't say where it was taken exactly, maybe in Amiens, where we spent a few years before growing up in the 11e district of Paris. We spent a lot of time together, playing without needing much, a stick, dirt, like here, toys, a few Barbies… These are precious moments, a mixture of joy and almost sweet boredom – quite different from our times, where I spend my time battling the ubiquity of screens to keep my kids sane.
My sister remains one of the central people in my life. When we were young, we went together to a PTT summer camp, because my parents both worked there, in Brittany or skiing. Her buddies called me Nico, trying to sympathize: they all wanted to have me in their pocket to go out with her… Both of them were impulsive, and we had to argue with each other, but without really getting angry. Today, I call her when things are not going well; she's my accomplice, with whom I have so many good memories, even recent ones. As recently as last Saturday, we were supposed to see each other in a hurry, out of the blue, and it ended with our children and our friends at no time, drinking and laughing.
I grew up with film-loving parents: my father had a strong taste for American cinema, my mother for French cinema. But, being an actor, I didn't premeditate it. I even tried for a few weeks to become a pharmacy assistant, that is to say! When I was 16, I had trouble keeping still and I left the school system. I spent time hanging around my neighborhood, fighting, looking for trouble – it wasn't my best time. The day I joined Club Daumesnil to take Thai boxing lessons with trainer André Zeitoun, everything changed. I finally had a place to vent my rage. I learned to be precise, lively. I came out wrung out, but with my head rested, with a feeling of fullness.
"My parents and my sister saw my first films and didn't try to spare me. »
It was in this club that one day Antoine Carrard, the casting director of the Little Thief, by Erick Zonca. He introduced himself and said he was looking for someone for a small role as a boxer. The guys volunteered with enthusiasm. Me, I was there, head down, thinking to make me forget. That's what attracted Antoine Carrard, he called me : "And you, over there, basically, you don't want to pass the casting? » I learned the text, and I only had one desire in mind : convince. I gave a lot, to the point that Erick ended up giving me the lead role in the film.
My parents and my sister were happy for me but were afraid that I would get carried away. They saw my first films and did not try to spare me: the evening of the preview of snowboarder, by Olias Barco, in 2003 at the Grand Rex, I remember crossing the street to go and kiss my father. He giggled, gently laughing at me. Well, at the same time, I knew very well that I had not participated in a masterpiece…
This closeness that we share, my sister and I, was able to help me on certain shoots, like playing Sophie Quinton's brother in Lightweight, Jean-Pierre Améris' film where I again played a boxer. It needed an easy, immediate fraternal understanding, and I didn't have to think a lot to be able to embody it: this pure complicity, I already knew it from the start. »
black butterflies, a series by Olivier Abbou and Bruno Merle, with Nicolas Duvauchelle and Niels Arestrup (6 × 50 minutes). On Arte on September 22 and 29, at 8:55 p.m., or in full replay on Arte.tv until October 12.