"I've been a fan for a long time", Azarenka turns into the standard bearer of PSG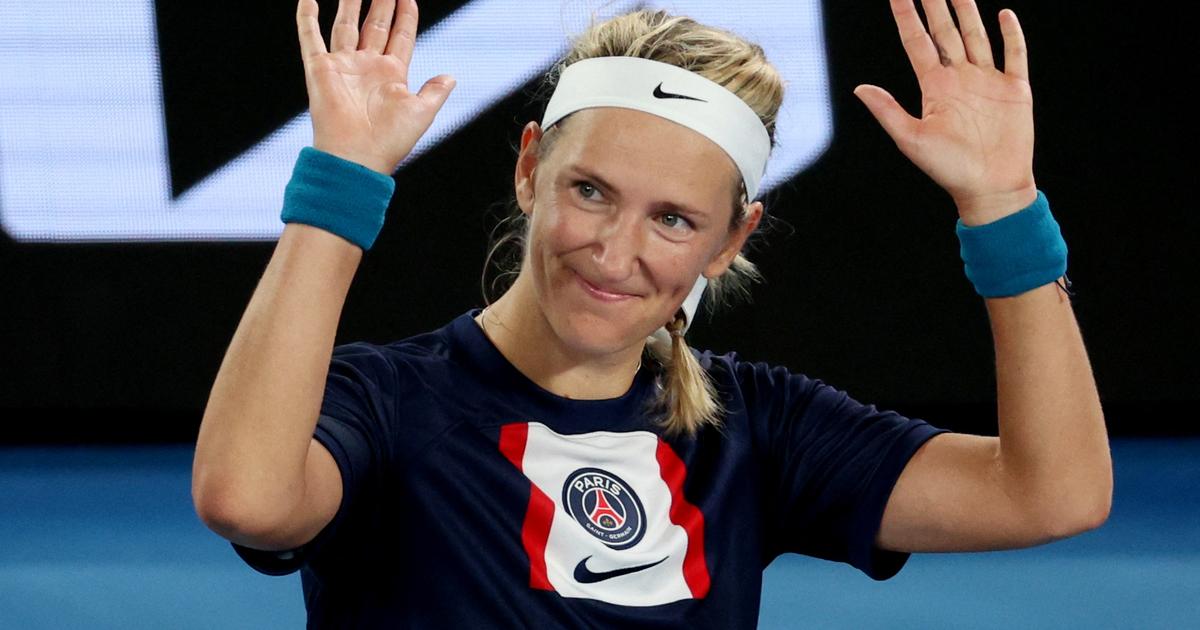 Former world No. 1, Victoria Azarenka is a big fan of Paris Saint-Germain, to the point of wearing the club's shirt several times during this Australian Open. In a press conference, the Belarusian explains the reasons for this passion.
Qualified for the semi-finals of the Australian Open after her victory on Tuesday over the American Jessica Pegula, the Belarusian Victoria Azarenka (24th in the world), multiplies the appearances on the courts with a jersey of the OM, Monaco, Bayern… A month of February in hell for PSGa club she has supported for more than 10 years.
Once qualified for the semi-finals of the Australian Major, she answered questions with a Parisian club jersey on her back, before being questioned at a press conference on the result the day before the Parisians, who crushed Pays de Cassel 7-0 in the round of 16 of the Coupe de France.
Read alsoFrench Cup: PSG honors the magic of the Cup
"5 (goals) for Mbappé is quite remarkable. They (the Parisian players) didn't play very well collectively, so I think I prefer my performance", she joked.
After her victory in the first round of the Australian Major against Sofia Kenin, the 33-year-old Belarusian, titled in Melbourne in 2012 and 2013, had already appeared at a press conference with a PSG jersey.
"Everyone asks me why I'm wearing a PSG shirt and nobody understands that I've been supporting them since 2012 and the signing of (David) Beckham"Azarenka explained to the media. "I've been a fan for a long time, I went to see a lot of matches".
Read alsoFrench Cup: Cavani in the sights, "JPP" up, first at PSG … Another record evening for the insatiable Mbappé
"My son Leo is into football", she added, stating that her son wanted "playing for PSG is his dream".
During the Adelaide tournament two weeks ago, the former world No.1 also returned to the court with the PSG jersey, before removing it to play the match.