Jalibert (UBB) absent at least a month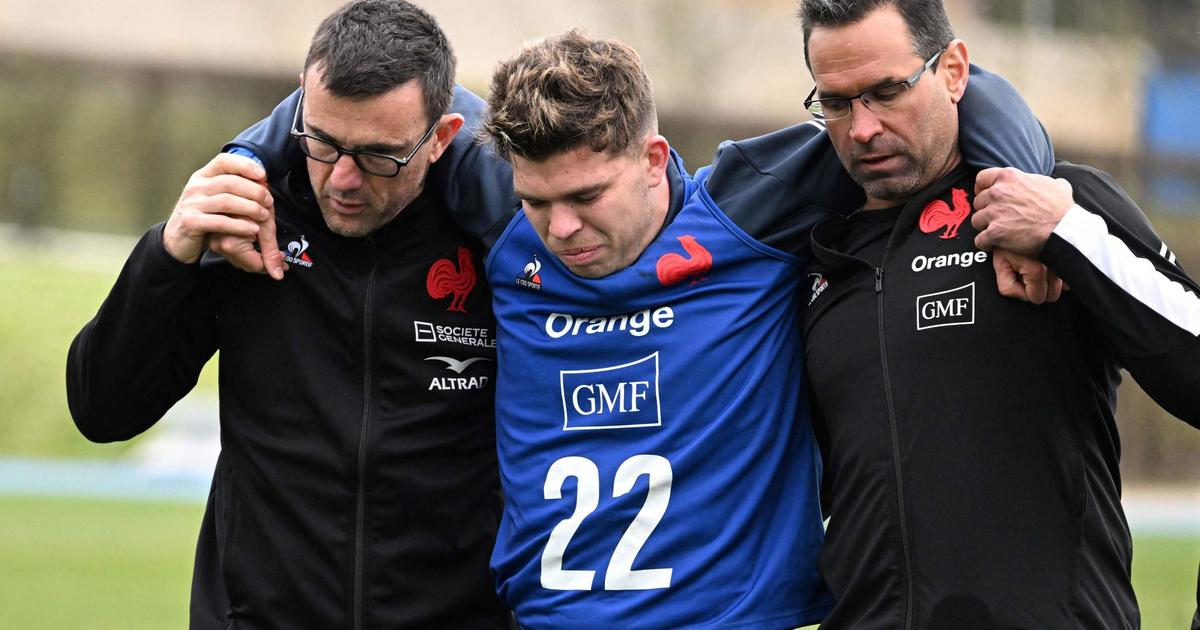 Severely affected in the ankle, the opener of the Blues of Bordeaux-Bègles will soon be fixed on the duration of his unavailability. A withdrawal until the end of the season is not excluded.
Hit in the left ankle during training at high intensity of the XV of France this Wednesday, Matthieu Jalibert had to forfeit the Crunch against England, Saturday (5:45 p.m.) at Twickenham. According to information from the teamthe UBB opener has passed medical examinations which estimate his absence at least four weeks.
Romain Ntamack's understudy will therefore also miss the last match of the Six Nations Tournament, against Wales, on March 18 (4 p.m.) at the Stade de France, his return to the field being hoped for at best in mid-April.
The diagnosis, provisional, can however prove to be more severe. According to the sports daily, Matthieu Jalibert will soon carry out new medical examinations supervised by the medical staff of the UBB. The duration of his unavailability could extend up to three months.
Which would mean the end of the season for the player. A big blow also for the Girondin club, 5e of the Top 14 and in the fight for a qualification for the final phase six days before the end of the regular season.
SEE ALSO – A former rugby player in police custody after leaving his young children unsupervised to go out to a nightclub