Jean-Luc Mélenchon and Cyril Hanouna, a hostility that swelled behind the scenes of "Face à Baba"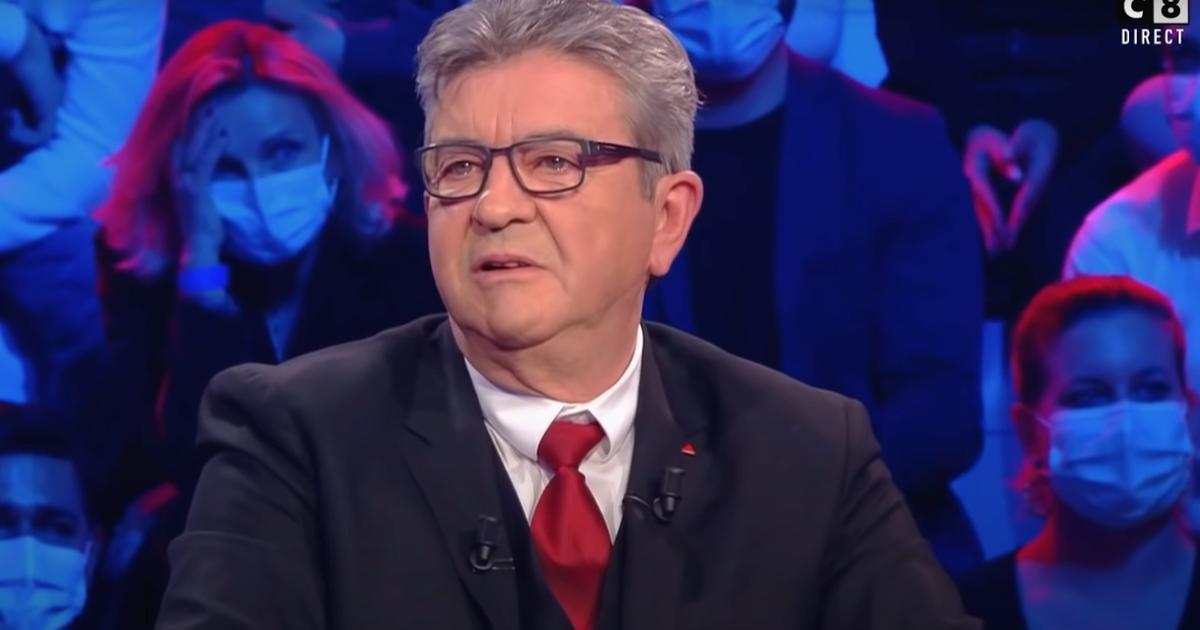 During the show broadcast live last January, the face-to-face of the LFI leader with Éric Zemmour was not to last so long, says The Express.
In December 2021, Cyril Hanouna inaugurated a new meeting, "Face à Baba", which confirmed his desire to impose himself in the media game ahead of the electoral campaign. Eric Zemmour was the first guest. The audiences, very solid, had flirted with two million viewers. The following month, on January 27, Jean-Luc Mélenchon – with which, since then, Hanouna has distanced himself – was in turn invited. His presence, a priori less promising than that of the far-right candidate, could give hope for smaller audiences. Is this also why the host had decided to oppose him, among other speakers, the same Éric Zemmour?
Read alsoBetween TF1 and Cyril Hanouna, a war that has lasted for almost 10 years
Our colleagues from The Expressin a long article entitled Hanouna tyranny told from the inside: "Don't name me, he scares me", return to this episode. They explain that the LFI leader hesitated to cross swords with his opponent before accepting. Then wonder about the unequal distribution of speaking time between the invited opponents. Among them, Aymeric Caron, who had joined the LFI campaignthe lawyer and columnist Charles Consigny or even the journalist from Figaro Eugenie Bastie. The exchanges with Consigny or Aymeric Caron had lasted about twenty minutes. The one with Eugénie Bastié, about ten minutes. The one with Éric Zemmour, one hour and ten minutes.
The regrets of Jean-Luc Mélenchon
It shouldn't have happened like this, says The Expressthe show was not to give rise to a long debate between the two competing candidates – a particularly heated debate due to the aggressiveness of Jean-Luc Mélenchon. Seeing that the initial conductor of the show was not respected, the teams of the far left candidate would have sought at the time to speak, in control, to those who pilot "Face à Baba", producer or editor. In vain. The door behind which they were, reports the weekly, was double locked…
Read alsoLFI's strategy to establish itself in peripheral France
The day after the show, Jean-Luc Mélenchon split a bitter note on his blog : "When a sequence which was to last twenty minutes with Zemmour instead of ten by favor of the antenna and which lasts to finish one hour ten, it is difficult not to have the feeling of having been manipulated. The far-left candidate said he regretted having taken part: "Never again accept any program without a serious guarantee of balance, even if it means canceling an hour before or leaving a set along the way. By the way, hello!"he wrote.
Read alsoLouis Boyard announces that he will file a complaint against Cyril Hanouna for "public insult towards a person in charge of a public service mission"
After the stormy passage of Louis Boyard in "Touche pas à mon poste" at the end of November, relations were once again strained between La France insoumise and the C8 channel. The young deputy received a volley of green wood after targeting Vincent Bolloré and his African activities. Cyril Hanouna accused his former columnist of provocation and ingratitude, in cruder terms. In a video, Jean-Luc Mélenchon reacted thus: "Cyril Hanouna, are you going to blame someone for making a splash? You spend your life doing this."Before formulating this criticism, regularly made to "Touche pas à mon poste": "When we come to you, we know we're breaking into a pro-far-right set, made for the far-right".