Jean-Luc Mélenchon assumes his tweet of support for Adrien Quatennens and assures "weigh his words all the time"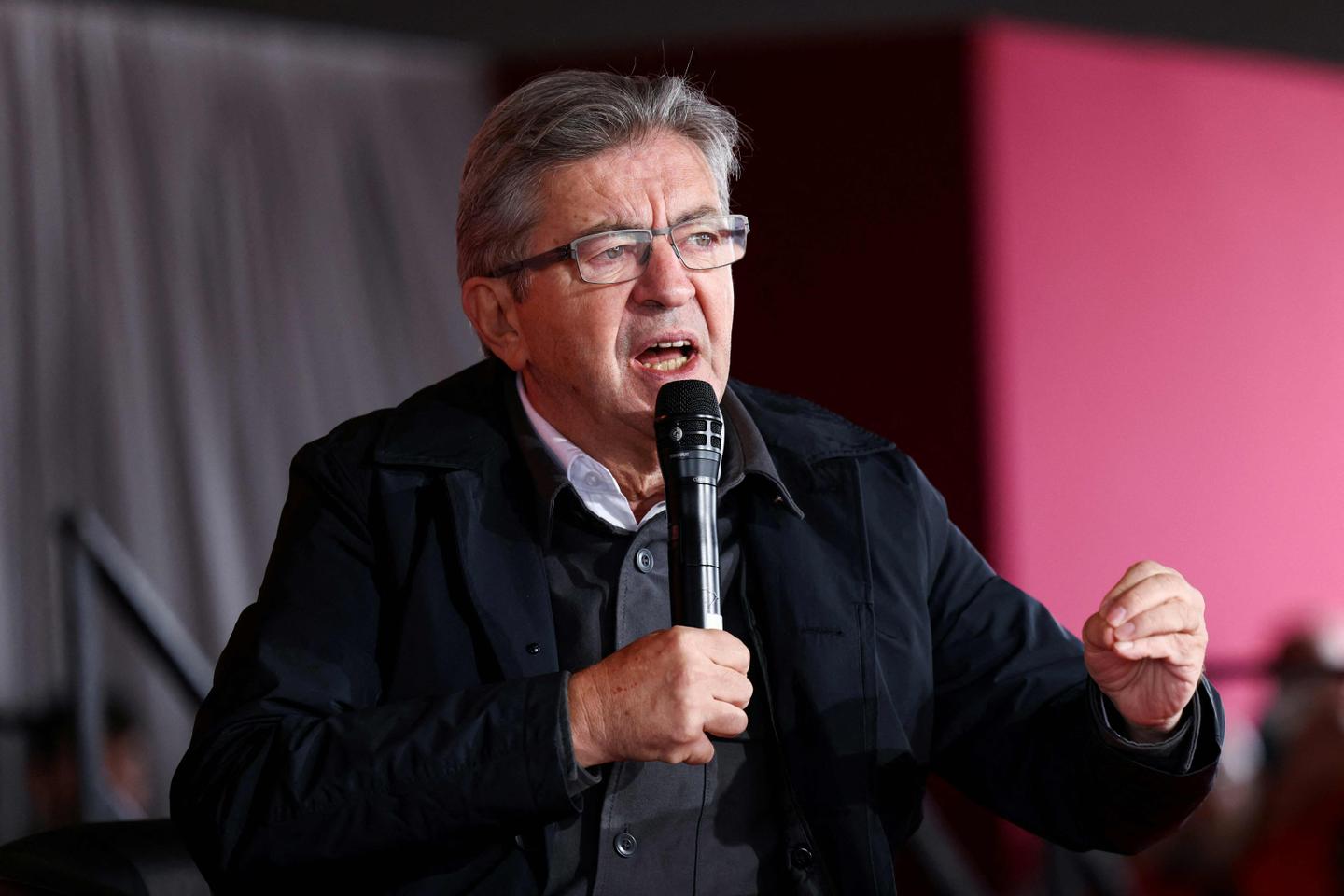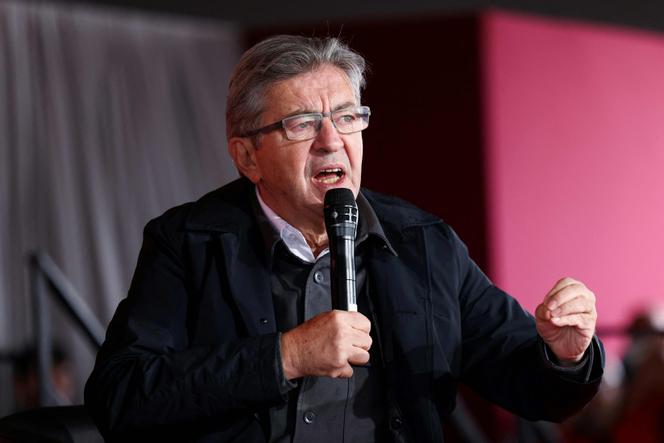 After the indentation ofAdrien Quatennens, who admitted to having slapped his wife after the latter filed a handrail, the leader of La France insoumise (LFI) multiplies the odds. Jean-Luc Mélenchon assumed, Thursday, September 22, the tweet in which he greets " courage " member for the North and who has embarrassed his party so much.
"I weigh my words all the time"he asserted at the microphone of "Daily"in response to the journalist who asked him if he regretted his exit on Twitter. "You are the one who regrets what you are saying"he added, putting his hand on the face of the reporter.
Since his tweets during the "Quatennens affair", Jean-Luc Mélenchon had not spoken. He did this morning… https://t.co/CZVjMY0Z4k
Mr. Mélenchon reactedon Sunday, immediately after Mr. Quatennens announced that he was stepping down from his functions within the party to "protect the movement, its activists and all those who matter a lot" on him. "Police malice, media voyeurism, social networks were invited in the conflictual divorce of Adrien and Céline Quatennens", he commented. And to insist: "Adrien decides to take it all on himself. I salute his dignity and his courage. I tell him my confidence and my affection. »
"A slap is violence"
The support and " trust " from Jean-Luc Mélenchon to Adrien Quatennens had sparked criticism from the opposition and embarrassment from LFI. The Prime Minister, Elisabeth Borne, notably judged on Tuesday, on the sidelines of a press briefing on the second bicycle plan, "extremely shocking to have someone trivializing domestic violence". For her part, the leader of the National Rally, Marine Le Pen, reacted on France Inter : "To succeed in making a tweet with so many laudatory remarks towards someone who expresses the admission of having committed violence, it is still incredible. »
"A slap is violence"again tried to reaffirm the deputy LFI Danièle Obono, Thursday, on Twitter. "It is doing no one a favor, neither to the victims, nor to the movement, even less to those implicated, to minimize them"can we read in conclusion of a message published on a purple background, the color of the fight against violence against women. "No questioning" of the word of Jean-Luc Mélenchon, she then specified in another tweetbut one "reminder of the fundamentals [de LFI] and a call to continue the long and difficult work".
Rebellious and rebellious, get the message across. Let's not give up!✊🏾♀️ https://t.co/EWRNcEToZr
Tuesday, during the back-to-school press conference of his political group at the AssemblyLFI deputies had recognized " To grope " on a question " complex ". Clémentine Autain had notably assured that " nobody has[vait] procrastinated to say that Adrien Quatennens had to be withdrawn" of the party, but that it was necessary to recognize the "complexity" such situations, requiring respect for the presumption of innocence. Mme Obono had followed suit: "Yes, we assume that we are fumbling, that it is a difficult question. » Also questioned about the management by her movement of cases of gender-based or sexual violence, she said "assume[er] to have failures, not to have a perfect protocol".