Jean-Marie Bigard confides in his addictions in "TPMP People"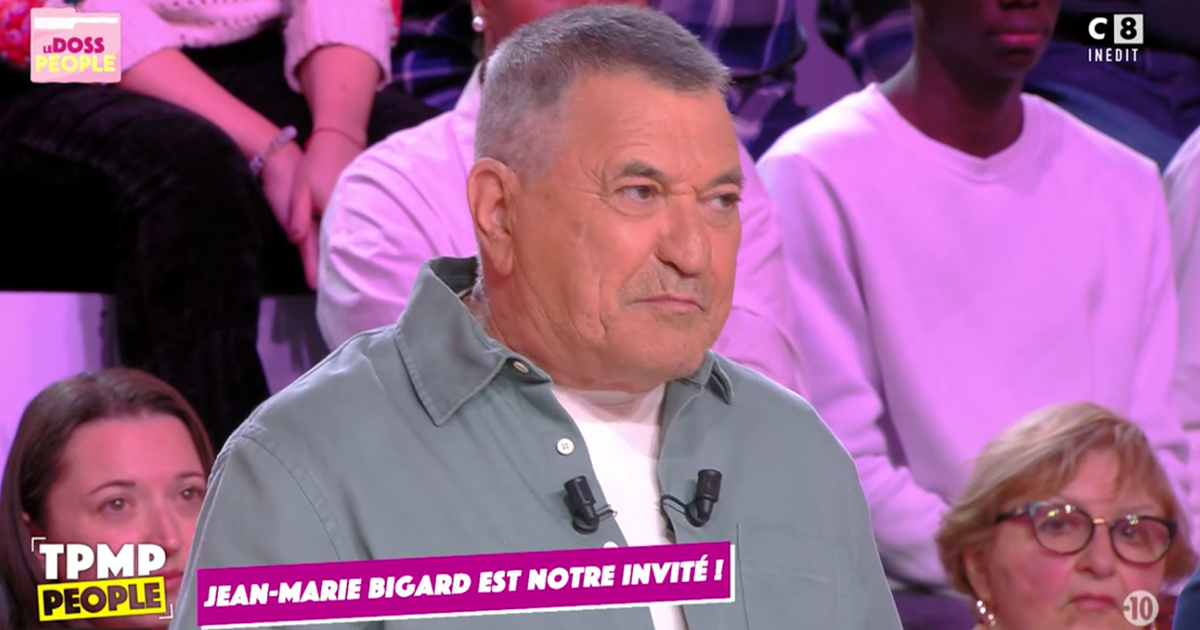 VIDEO – The comedian and today columnist of Cyril Hanouna came to testify on C8 to warn against addiction to alcohol and drugs.
This Saturday, March 11, it is a sensitive theme that is addressed in "TPMP People", addiction. The little sister of "Touche pas à mon poste" hosted by Matthieu Delormeau every weekend received Jean Marie Bigard. If he is a humorist and also a columnist for Cyril Hanouna, it is as an alcoholic that he came to testify. I'Pierre Palmade case pushes certain personalities to confide in their own addictions. Jean-Marie Bigard hopes to do prevention with the young audience of C8.
"I quit alcohol on October 18, I'm holding up well and I'm not in pain" says Jean-Marie Bigard. He is pointing out that his wife Lola Marois there "helped a lot" in his weaning. His advice to stop, he gives it to viewers: "the best is zero, point". No more drops of alcohol or other substances are allowed for those who have become dependent on them. He recounts having consumed up to "five bottles of wine a day"as well as cocaine.
"The trap into which Pierre Palmade fell"
"At first it's festive, after that it's sad. It's a treat that allows you to do more, not to be drunk, while drinking" he says to describe the trap. There are those who stop after the festivities and those who continue and that is "the trap in which Pierre Palmade" fell declares Jean-Marie Bigard. A subject he had already approached last February 15 on the set of TPMP. He had assured that all the relatives and friends of Pierre Palmade had tried to get him out of this spiral, without success. "We all broke our teethhe had explained.
Read alsoPierre Palmade case: Muriel Robin breaks the silence to condemn the front page of Paris Match
Matthieu Delormeau then asks him if he is afraid that his own children too will one day fall into addiction. "I am almost sure and certain that this will not be the case because it is very prior to my paternity" replies Jean-Marie Bigard before adding: "I don't think for a second that it will happen to them as I know the vehicle, if I may say so, I will be on permanent standby. I will watch every moment, it will be difficult to get through.. As for his personal case, he assures him "No way" it will not dive again.