Jean-Marie Bigard recounts his marriage proposal on "TPMP"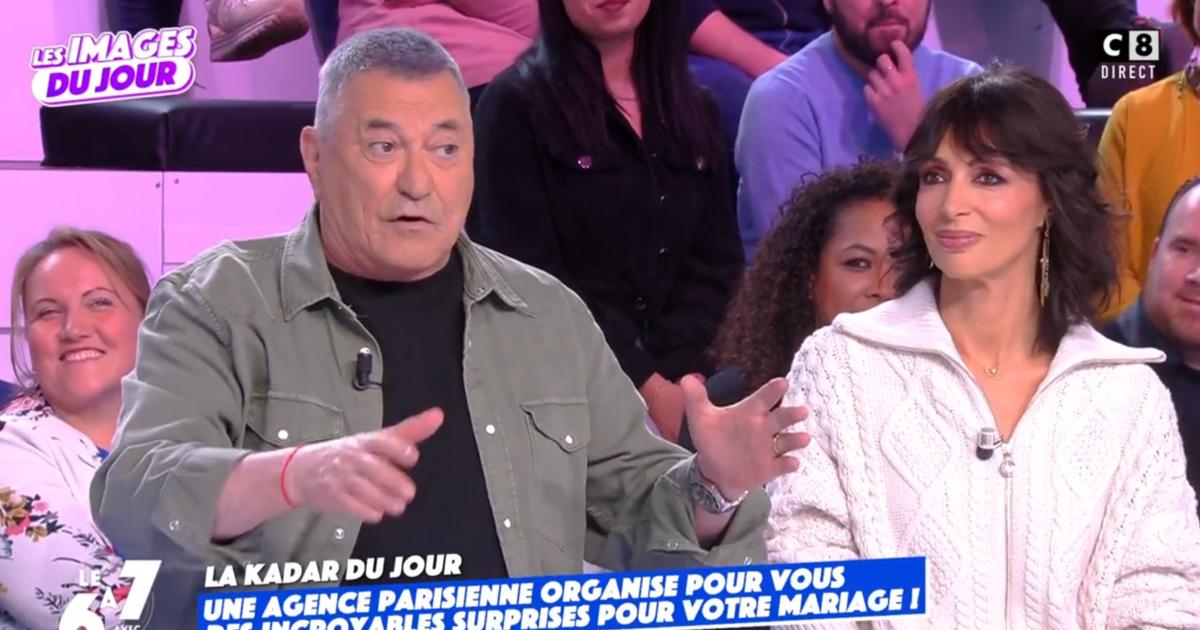 VIDEO – It was time for confidences this Tuesday, March 7 on the set of "Touche pas à mon poste". The comedian took the opportunity to describe how he asked for the hand of his partner, Lola Marois.
A bit of romance. The show of this Tuesday, March 7 was the occasion for the columnists to talk about love and marriage. A Parisian agency organizes for its clients scenarios of marriage proposals each crazier than the other, taking place underwater on the wreck of the Titanic or near the moon for the modest sum of one million euros . And if Cyril Hanouna says: "if you can do it, it's beautiful", not all are of his opinion on the set. While the debates are going well between the columnists, Jean Marie Bigard takes the opportunity to offer to tell his own marriage proposal made to Lola Marois in 2011.
Read also"We are there eh …": Lola Marois and Jean-Marie Bigard very accomplices in "Touche pas à mon poste"
"Twelve Clowns, Friends of Mine"introduces the comedian while imitating the sound of the trumpets. "Already, I say no there", intervenes the presenter with humor. The chronicler does not back down and continues his story: "twelve clowns on Lola's balcony. She opens the window and wonders what's going on. There's a ten-meter limo parked and hidden in the street. I put on a tuxedo. So she opens the window, she sees me with the singing clowns."At that time, Jean-Marie Bigard explains that his companion goes down the street and then gets into the car he has rented for the occasion.
"It's spectacular"
The couple set off for their destination, Guy Martin's Michelin-starred restaurant, Le Grand Véfour. The comedian then realizes that "the clowns are running behind the limo. […] I told the head waiter "at the end of the meal, you bring a tray with a white rose" and I gave him his text […] He said "Madame was nice tonight, she is entitled to an extra dessert"". Next to the famous rose was a small box containing the ring.
"We could hear a fly flying in the Grand Véfour, because it has such an effect. Lola takes the box, she opens it, she looks at me»explains Jean-Marie Bigard, adding that all the other customers seemed to be hanging on to the young woman's response. "I tell myself "She might say no"», he confides. However, his story ends very well. His partner answers in the affirmative under the applause of the people present at the restaurant. The sequence delights all the chroniclers and in particular Géraldine Maillet. "Do you know why it's spectacular? Because it comes out of Jean-Marie Bigard's brain. It's not a wedding planner, it's not something that's marketed, it's not advertising. It comes from his heart, from his imagination […] it looks like him and that's why it's beautiful and moving."