Jean-Marie Bigard's tackle to Benjamin Castaldi on "Don't touch my post"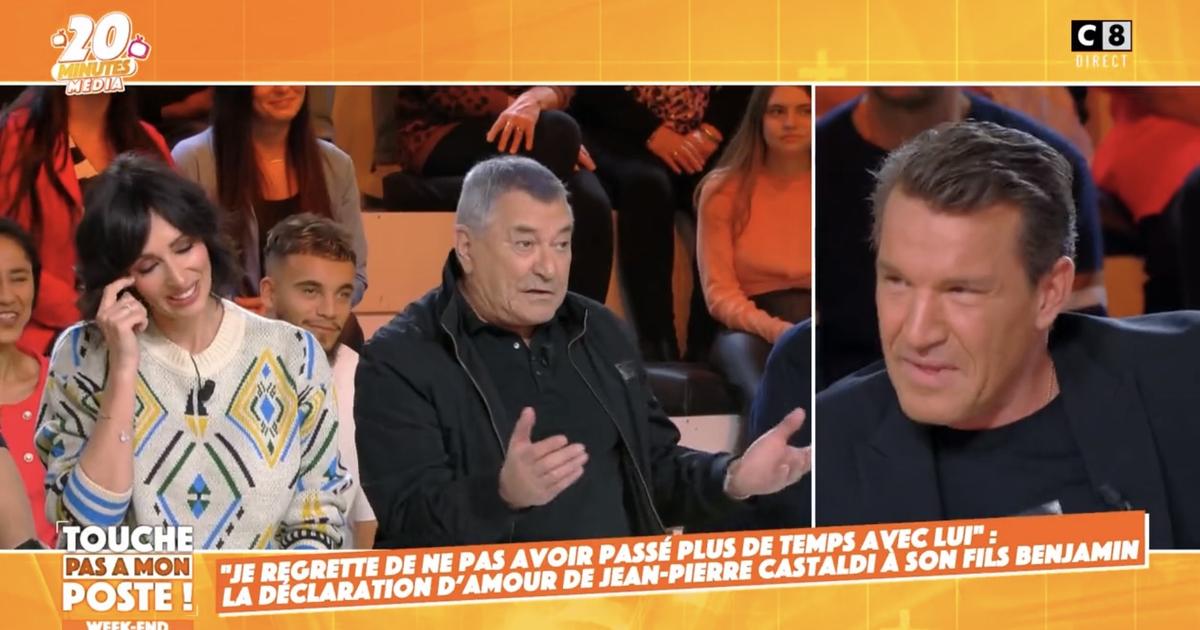 VIDEO – Moment of emotion between Jean-Pierre Castaldi and his son on Cyril Hanouna's show … until the new columnist gets involved.
"I regret not having spent more time with him". Jean-Pierre Castaldi makes a declaration of love to his son Benjamin on the set of "Chez Jordan". The principal concerned took the opportunity to react in the issue of Cyril Hanouna where he occupies the role of columnist.
The whole set agrees on one thing: "he's a golden guy", speaking of the 78-year-old comedian. Benjamin Castaldi is the first to admit being affected, with tears in his eyes. One of his colleagues, Jean-Marie Bigard, – freshly arrived at his post – take advantage of this touching moment to send him a spade. "Your father is a golden guy. But how does the transmission work? Genetics sometimes fails"he says.
"I accept it"
Cyril Hanouna does not wait a second to intervene. "No, no, no, Benjamin is also a great guy", says the presenter. And even if the columnist is frequently the target of mockery from the whole set, the presenter wants to defend him for once.
"Stop saying you're a loser, you're not"insists Cyril Hanouna while the main interested party explains: "I have done a lot of work on myself and I accept it today. Once I was a winner, now a loser, but that will change.. The columnist adds that "my father is proud of me, it's already not so badbefore adding, and I have two additional fathers in the business, Drucker and Hanouna".