Jean-Yves Halimi reacts to the tribute paid to his mother Gisèle Halimi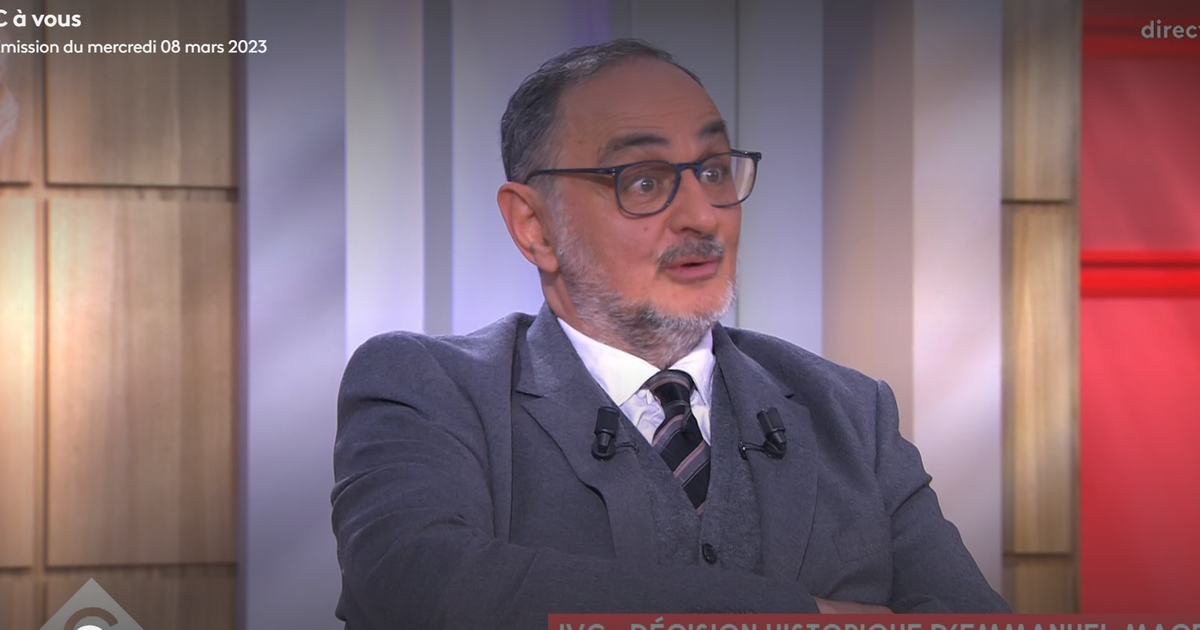 VIDEO – The son of the lawyer engaged in the fight for women comments in "C à vous" on the ceremony held by the President of the Republic on March 8.
On March 8, International Women's Day, Emmanuel Macron paid tribute to Gisele Halimi at the Paris courthouse. The President of the Republic has announced his desire to include abortion in the Constitution. "I want today (…) to engrave the freedom of women to resort to voluntary termination of pregnancy (in the fundamental law). (…) To solemnly assure that nothing can hinder or undo what will thus be irreversibledeclared Emmanuel Macron.
His son and also a lawyer, Jean-Yves Halimi, was present this evening on the set of "C à vous" to comment on this news. "I think all feminist movements are going to be happy with that and I'm going to disappoint a few pissed off social media a little bit, but she would have said "Bravo Macron"» he declares when he has just seen the images of his speech during the ceremony in honor of his mother.
"She was not radical"
As if to sweep away all suspicions of a possible affirmation of political support, he recalls that Gisèle Halimi has "said "Bravo Jacques Chirac" when the abortion law was passed, "Bravo Raymond Barre" when the law better defining rape was passed, as she said "Bravo Dominique De Villepin" when the law on parity in politics was passed". And yet, he emphasizes that she "did not endorse the policy of any of these heads of government". Jean-Yves Halimi remembers a "free personality, in whom sectarianism was totally foreign". He adds : "She had this ability to defend her conventions with great energy, but she was not radical".
Serge Halimi absent from the ceremony
The other son of Gisèle Halimi, the journalist Serge Halimi, was on the other hand absent at the tribute to his mother. A refusal motivated by political news and more particularly by the pension reform which has mobilized France for several weeks. "An extremely unfair pension reform of which women who occupy the most difficult jobs will be the first victimsas he told Agence France Presse (AFP).
Anne-Elisabeth Lemoine then questions her guest about this division of opinion within her family. Cautious, the lawyer says he does not want to argue, before telling: "For a few days he misplaced my telephone number, but as he is a very orderly boy, he will surely find it. But I would simply say two things to him: a man is prevented, and it is sometimes useful to strengthen his superego..