Jérôme Rothen's tackle to his former coach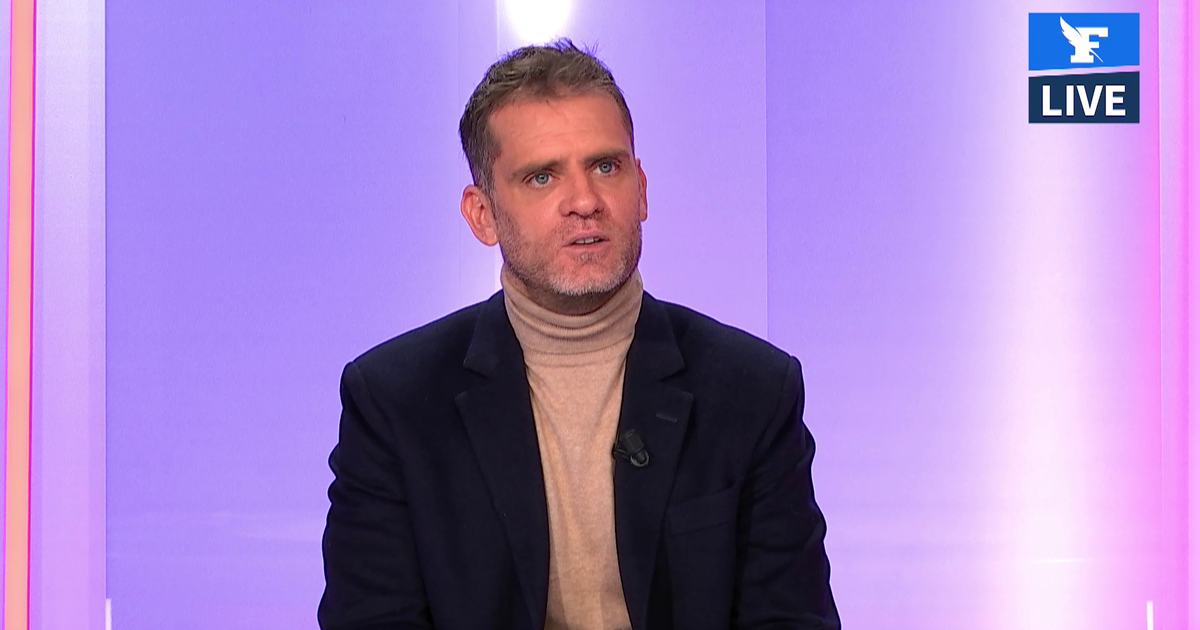 FIGARO LIVE – Guest of "Buzz TV", the former Monaco and PSG player hosts his own show "Rothen ignites", every day on RMC. Facing the camera, he talks about his career as a consultant, his triumphs, his mistakes and criticizes the coach of the Blues.
Big mouth when he played on the grounds of Monaco or PSG, Jerome Rothen has lost none of his frankness or his verve by becoming a consultant at the end of his sports career in 2014. Passed by Canal + and beIN Sports, the former French international has made his way on RMC since. First involved in "Team Duga", then in "L'After foot", he is now in charge of his own show, "Rothen s'ignite" every day from 6 p.m. to 8 p.m. on the Altice group station.
A successful retraining for someone who has always wanted to work in the media: "It's a real accomplishment to have your show on this station"Explains Jérôme Rothen on the set of" Buzz TV ". "When I was a footballer, I was always a good customer because I was "cash" and I never pretended. I was even blamed for it… But it opened doors for me in my media and I knew I wanted to do this after my career. "A franchise that did not serve him, unlike many of his fellow consultants:" For me, there are not enough good consultants in France. Three-quarters of them have their hands tied and don't say what they think ", he adds.
Read alsoAfter Deschamps' extension with the Blues, which club would you prefer to see Zidane at?
Regularly chambered on his oversized ego, Jérôme Rothen assumes what does not seem, in his eyes, to be a fault. If he admits having an ego more important than some ", the RMC consultant also admits to questioning himself every day. "It is the ransom of the glory of top athletes. I know where I come from, what I did to get there. I do not want to throw flowers at myself but I also question myself every day to progress, especially in this media environment that I do not control. Having the "melon", I play it a little but I have a "melon-nice" because in my education, I was taught respect. »
Friction with Daniel Riolo
Returning to his time in "L'After foot" on RMC, Jérôme Rothen explains why he left the flagship evening show: ""After" was a springboard for me. Gilbert (Bribois) and Daniel (Riolo) taught me a lot, but after 5 years I had done the trick. And then there were frictions with Daniel Riolo, sometimes off the air. It was not a game because I never took this job for a game. I say what I think, Daniel too. He doesn't give up, he's surly. And sometimes I had trouble digesting certain things…", confesses the ex-footballer.
Suspended from the air – with Daniel Riolo – for a week in 2019 following sexist remarks about the young woman who accused PSG player Neymar of rapeJérôme Rothen seems to have learned the lesson: " I regretted my words. I never judged the act but just the physique of this young woman. Everyone does it, but it was unwelcome on air. It was bullshit! It taught me a lot and I know that I will not make this mistake again. I've been punished but that doesn't make me a bad person. »



"Didier Deschamps' agreement with Noël Le Graët is disturbing"

Jerome Rothen
Finally, Jérôme Rothen returned to the Le Graët case who has shaken French football since the start of the year and he is not kind to the president of the FFF: " He made fatal mistakes. Cases of sexual harassment are unbearable! And on Zidane, it shows the contempt this gentleman has for certain footballers when he wouldn't be here without them. He thinks he's above. We have to blow all this and we see new faces. »
As for Didier Deschamps, who was his coach in Monaco, Jérôme Rothen is critical of his behavior: " Didier is doing a good job on the sporting levelhe says. We cannot associate him with Le Graët in this affair because one has repeatedly failed and not the other. But I find that Didier supported him too much. He didn't take enough distance… He took a week to react on Zidane and he kicked into touch. I have respect for Didier because he made me go all the way up there, but his agreement with Noël Le Graët is disturbing! I hope he will be accountable to the new management of the FFF ", he concludes.