Johannes Boe disputed Nove Mesto pursuit while testing positive for Covid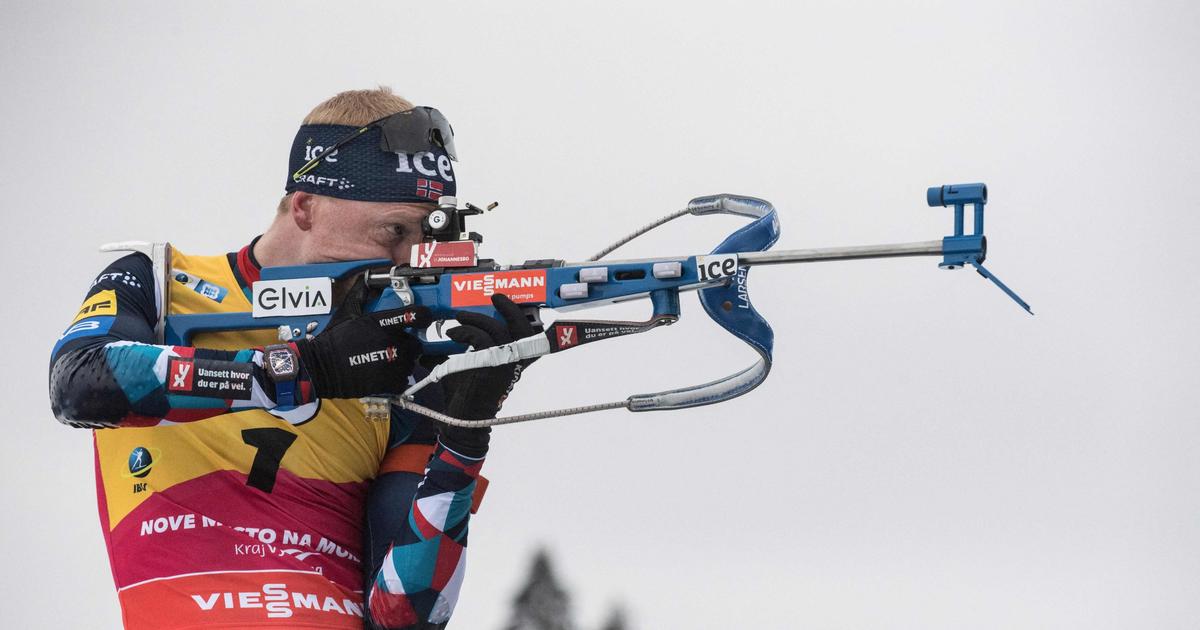 Knowing he was positive for Covid, the Norwegian still contested the pursuit on Saturday.
The Norwegian biathlete Johannes Boe started the pursuit of Nove Mesto (Czech Republic) which he won on Saturday afternoon, despite tests positive for Covid-19he said on Sunday at the microphone of Norwegian television TV2.
World Cup leader Johannes Boe had three tests, two of which were positive, he told TV2. "I participated in the pursuit, because I was leading (after the sprint, editor's note) and I wanted to win more", he justified himself.
"Our doctor said if they don't have symptoms, that's their business.»
His brother Tarjei, 2nd in the sprint on Thursday, also tested positive and also decided to line up with the pursuit. Johannes and Tarjei were symptom-free and the International Biathlon Federation (IBU) no longer prohibits the departure of a biathlete who tested positive for Covid-19 this winter. The two Norwegian biathletes tried to keep their distance from the other competitors, explained Johannes, winner of the pursuit. With Tarjei, second, they climbed on the podium on Saturday with an FFP2 mask on their face.
"It was their decision. Our doctor said if they have no symptoms, no fever, nothing, only positive, it's their business to decide whether they want to line up or not"Explained Norway coach Siegfried Mazet on Sunday at the microphone of German public television ARD, before the start of the mixed relay and the single mixed relay, for which Johannes and Tarjei Boe are not aligned. No decision has yet been made regarding participation in the next stage of the World Cup, next week in Ostersund (Sweden). Several biathletes, including Norwegian Sturla Laegreid, Johannes Boe's first pursuer at the Biathlon World Cup, and Frenchman Quentin Fillon-Maillet, have tested positive for Covid-19 in recent days and have given up competing in the Nove Mesto races. .