Johannes Boe signs a 17th victory in Oslo (record in a season), Fillon mallet finishes 7th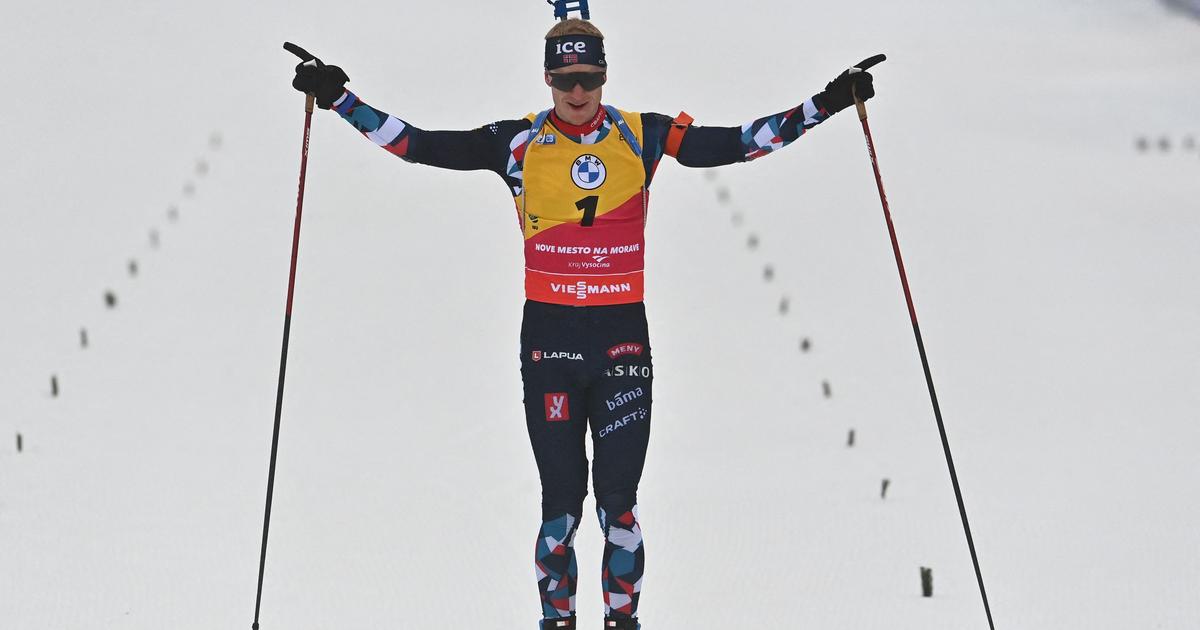 In Oslo this Thursday afternoon, the Norwegian won all the sprints of the season with a 17th victory this winter. Quentin Fillon-Maillet finished 7th.
The Norwegian Johannes Boe signed a 17th individual victory, a record in a winter, by dominating the sprint in Oslo on Thursday, the last stage of the Biathlon World Cup. The previous record, of sixteen individual successes, World Cup and Worlds combined, had already been his property since the 2018/2019 season.
On the hill of Holmenkollen where he arrived already assured of winning the big crystal globe for the fourth time in his career, Boe, author of a 9 out of 10 behind the rifle, won ahead of the Swede Martin Ponsiluoma, second at 23 sec 9/10e, and the German Benedikt Doll, third at 28 sec 9/10e, both impeccable on the shooting range.
It's as if the Covid-19, which made him miss the stage in Oestersund (Sweden) last week, had no effect on the 29-year-old Norwegian, his margin on skis on his closest pursuer, in this case Doll, reached almost 50 seconds on Thursday afternoon. A hole.
Read alsoQuentin Fillon-Maillet: appetite comes triumphant
Quentin Fillon mallet 7th
French was back in competition after missing three races due to the covid. He finished the sprint in 7th position at 56'6. "I gave the maximum, he said after the event. I am satisfied. The objective was shooting where I managed a 10/10. On the other hand, it was complicated on the skis. I have no regrets. But Boe, the Covid did not handicap him. When I haven't had a race for a while I need a warm up, so hopefully this race will get me in shape for the weekend."