joined on the wire by Fenerbahçe, Rennes is scuttled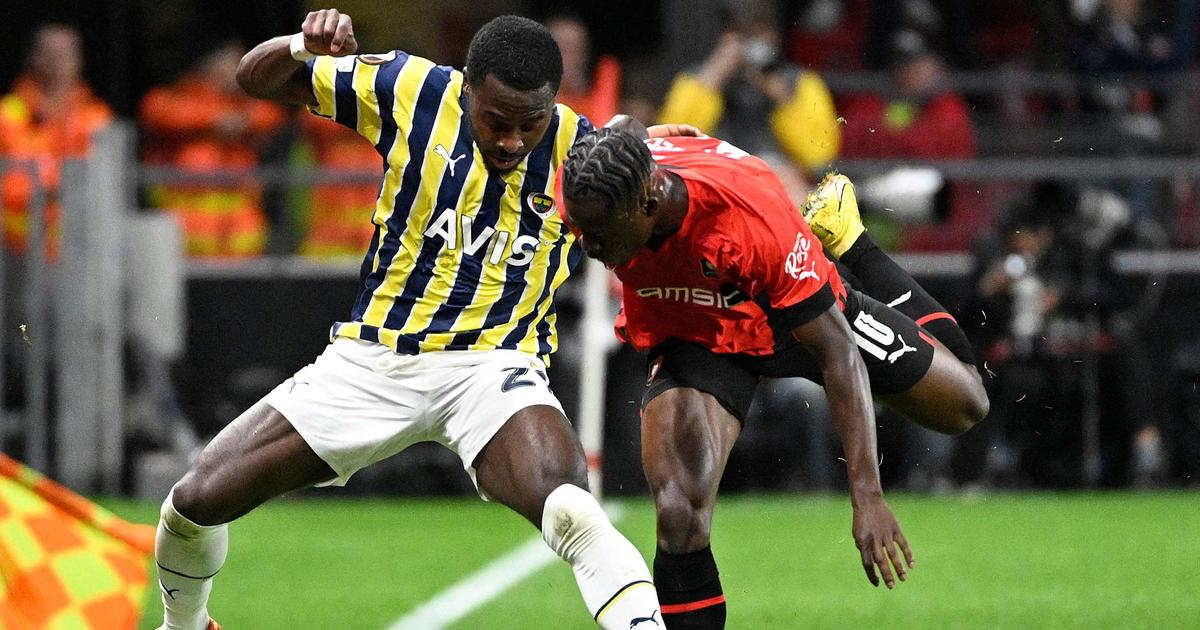 The Bretons conceded the equalizer in stoppage time on behalf of the second day of C3.
The Rennais can only blame themselves. Unlike Cyprus, where the Bretons had ended up triumphing over the modest AEK Larnaca on the gong, Stade Rennais was caught in the last moments by Fenerbahçe (2-2). At the end of a very sad evening for French clubs on the European scene, the Rennais, now used to midweek games, thought they could offer the tricolor thinning by winning at home. It missed. The fault of a penalty stupidly conceded by Benjamin Bourigeaud and transformed by Enner Valencia (90e+2).
Rennes then headed straight for the 2/2 in C3, an outcome already far from obvious at the break, after a tasteless first half for Bruno Génésio's men. Worse, the locals went close to the correctional, saved by the video on the goal of Can Kahveci, offside by a few centimeters on an almost involuntary discount from the former Marseillais Michy Batshuayi. Uninspired and especially dominated in the duels, the Bretons paled for 45 minutes.
Traoré's red card, the starting point for the scuttling in good standing
Except that, as during the festival against Auxerre last Sunday (5-0), the Rennais came back with much better intentions. In diesel mode. The first alert came from Amine Gouiri, who left in depth on the first action of the second period. Always valuable in the combined game although a bit discreet, the former Nice left the light to the home scorer Martin Terrier (52nd). Admirably launched by Lovro Majer, Terrier, pre-summoned but still not called up for Blues this Thursday, returned the favor to his Croatian friend, who also came to adjust the goalkeeper in depth (54th). Certified copy and two minutes of dream for the public of Roazhon Park.
But everything went wrong after the double chance of the same Terrier, in check in turn on the post then on Bayindar, heroic to keep his team afloat. On the next action, initiated by the goalkeeper just in a hurry, Kahveci sent a light strike into the right corner of Mandanda (60th). This time, the goal was valid.
More pressing if not sharp, the Turks seemed unable to force the decision. We were heading straight for a new Rennes victory with the score of 2-1 before Hamari Traoré's bad gesture. Guilty of a nudge on the same Kahveci, the Rennes captain, hardly exemplary at the time, was directly excluded (83rd). Ten minutes later, Bourigeaud, who had inherited his armband and not a defender for a penny, made a defensive "attacker" intervention. And Fener sanctioned. The two teams remain tied at the top of Group B (4 pts), with a small point ahead of Larnaca, surprise winner of Dynamo kyiv at the same time (0-1).