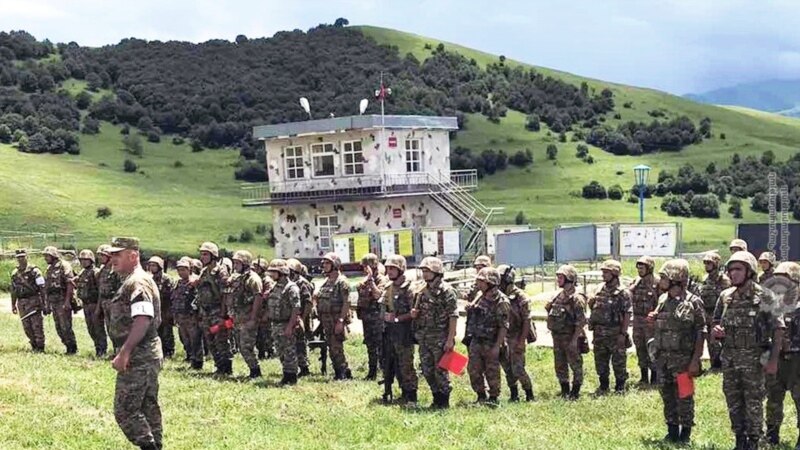 The joint Armenian-American exercises "EAGLE PARTNER 2023" will be held in Armenia from September 11 to 20. This was reported by Radio Azatutyun with reference to the Ministry of Defense of Armenia.
The department clarified that the exercises will be held as part of preparation for participation in international peacekeeping missions. The purpose of the study is to increase the level of coordination of units participating in international peacekeeping missions, to exchange advanced experience in the field of management and tactical communication, as well as to increase the readiness of the Armenian unit to plan essments of the "Concept of Operational Potential" of the NATO program "Partnership for Peace", – said in Ministry of Defense
Armenia is a member of the CSTO military bloc, along with Russia and several other countries that were previously part of the USSR. At the same time, it maintains partnership relations with NATO. The first joint military exercises of the USA and Armenia took place back in 2013.
The current exercises have aroused the interest of commentators, since they were announced against the background of an absentee exchange of sharp statements between Moscow and Yerevan, as well as ongoing tension on the Armenian-Azerbaijani border.
In January 2023, the Prime Minister of Armenia, Nikol Pashinyan, stated that Armenia considers it inappropriate to hold CSTO exercises on the territory of the country this year. A few days ago, in an interview with the newspaper La Repubblica, Pashinyan stated that complete dependence on Russia in the security sphere was a "strategic mistake" and that one gets the impression that Russia may withdraw from the South Caucasus region. The press secretary of the Kremlin, Dmitry Peskov, reacted to these words, noting that Russia is not going to withdraw from the South Caucasus and saying that there are more ethnic Armenians living in Russia than in Armenia (according to available data, in particular, the 2020 census of the Russian Federation, this is not the case – RS).
On Wednesday, it became known that the wife of the Prime Minister of Armenia, Nikol Pashinyan, Anna Hakobyan, will today take part in the summit of first ladies and gentlemen in Kyiv, which is being held at the initiative of the wife of the President of Ukraine, Elena Zelenskaya. The meeting is attended by the wives and husbands of the leaders of Great Britain, Japan, Turkey, Spain, the Czech Republic, Denmark, Israel and a number of other countries. As reported by Radio Azatutyun, Armenia sent humanitarian aid to this country for the first time after the Russian invasion of Ukraine, and it is expected to be officially delivered by Anna Hakobyan.