Judged for a fatal fire, a film restorer admits his "fault"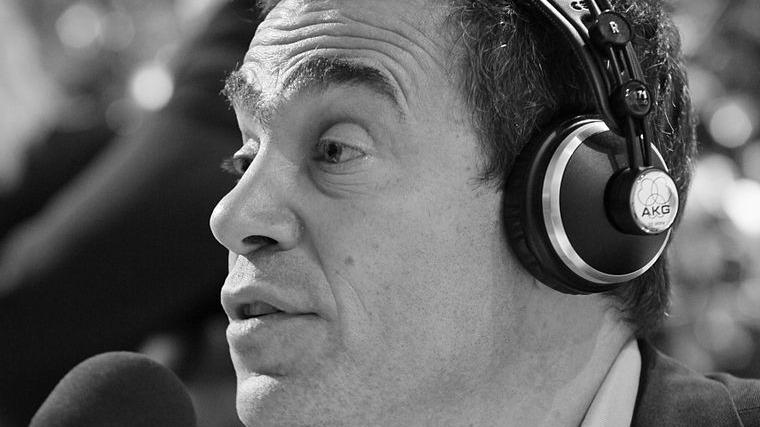 Serge Bromberg, former artistic director of the Annecy Animation Film Festival and collector, stored reels in a building in Vincennes. In the summer of 2020, its storage location caught fire, killing two people. The man is now on trial in Créteil for manslaughter.
At the opening of his trial for manslaughter, Serge Bromberg, famous collector and restorer of films, admitted Tuesday in Créteil his "mistake"after a fatal fire in a building caused by a large stock of nitrate coils that he stored there.
Stored without authorization under an inhabited eight-storey building in Vincennes, near Paris in the Val-de-Marne, these cinema reels, old and potentially dangerous because flammable, caught fire on the night of August 10, 2020, in the midst of of heat wave.
Two people died in the very violent fire that firefighters brought under control after six hours of fighting. "I made a mistake"recognized Serge Bromberg on Tuesday morning before the criminal court.
The former artistic director of the Annecy Animation Film Festival stored the reels of his company, Lobster Films, specializing in the safeguarding, restoration and distribution of old films, in this room. These nitrate films were kept in a room without air conditioning, without a fire alarm, near a glass roof. A "fire wall" had been installed, but was not in fact equipped with thermal insulation. It melted in 30 minutes.
Investigators estimate that at the time of the fire between 1364 and 1935 coils were there, weighing between 2.5 and 3.6 tons. The defendant makes a different calculation: 965 reels, 970 kilos. "It's a fact, not an estimate"he said at the bar. "This place was a buffer stock, it was only intended to accommodate a few reels before they went to the CNC"defended the host and producer, who was fully aware of the risks inherent in nitrate.
Although he recognizes "a very serious error of assessment" and an "neglect" for his part, the defendant, aged 61, believes that the National Center for Cinema and the Moving Image had an obligation to recover and store his nitrate reels. "The amount of nitrate was supposed to be extremely minimal"in his local, he explained, adding: "Never before has the CNC refused me coils".
"The fact that a site in the countryside, an unused farm, could be used, has that not crossed your mind?"asked the president of the court. "It was certainly a fault, an error, an imprudence", replied the person concerned, in front of a room where the victims and civil parties came in large numbers. The trial is held until Wednesday.
SEE ALSO – Images of the fire in China which left 38 dead and two injured