"Judicial violence" or the slow erosion of fundamental principles of our law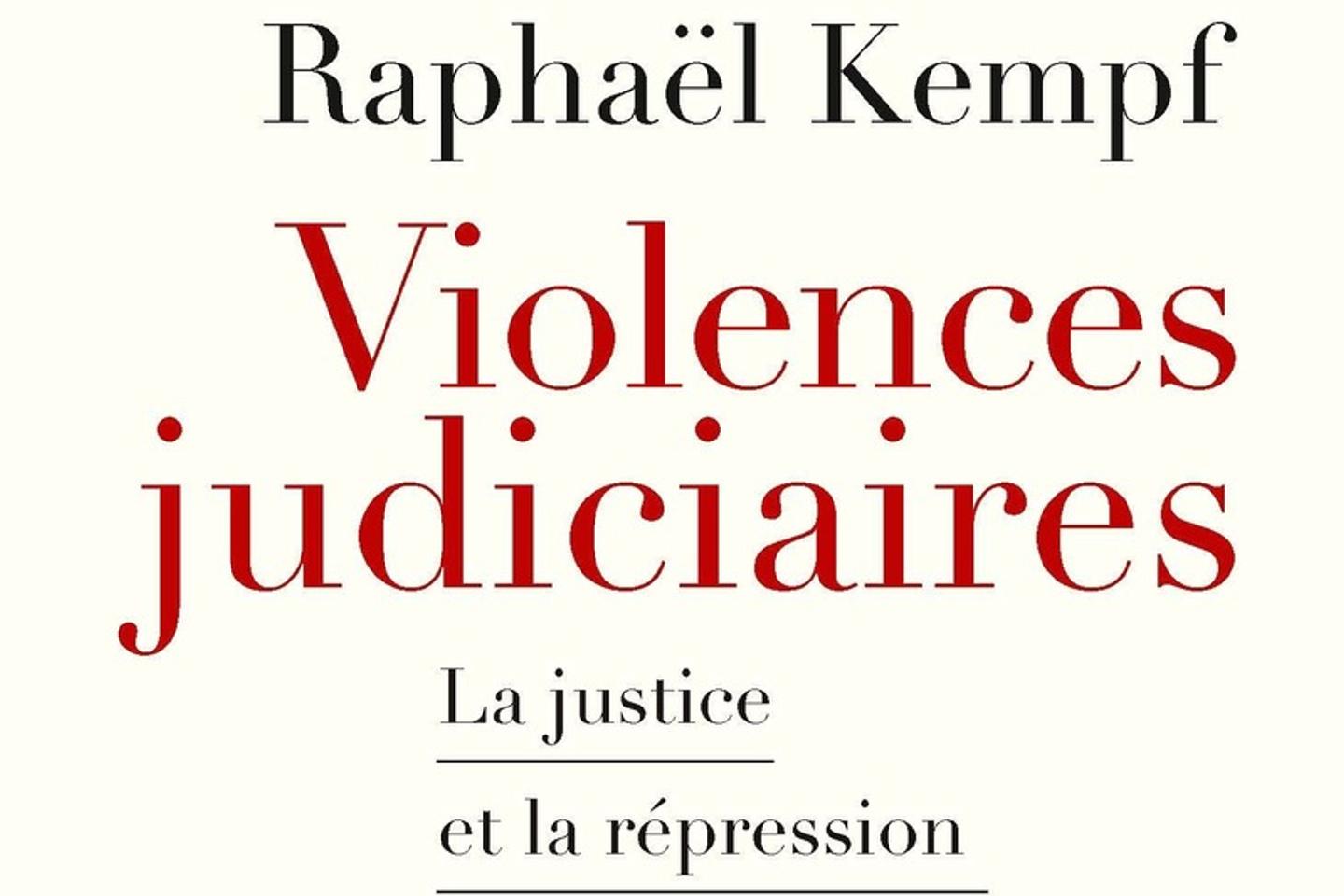 Book. Raphaël Kempf has been defending all sorts of activists and demonstrators for nearly ten years, from the "yellow vests" arrested in the streets of Paris to the zadists of Notre-Dame-des-Landes, via the anti-nuclear activists of Bure, as well as defendants in terrorist cases – the latest is Yassine Atar, sentenced during the trial of the attacks of November 13. From these ten years at the forefront of anti-terrorism justice and the judicial treatment of demonstrators, he draws this observation, the matrix of his book: "Many of the decisions that present themselves as legal decisions can in fact be qualified as political. »
Based on his experience and illustrating his point with numerous concrete cases, this 38-year-old lawyer, member of a young generation of Parisian criminal lawyers whose ardor and irreverence sometimes border on insolence, defends the thesis of a increasing judicial severity with regard to political opponents, systematic immunity from police violence, and a permanent state of emergency implemented in the context of the fight against terrorism which "seems to allow everything" and "reduces fundamental rights".
Me Kempf denounces the practices contrary to the main principles of law which, according to him, have gradually imposed themselves in the functioning of the judicial system. A slow slide of which, like frogs in the quivering water of repression, we would not perceive the danger, and which takes place over legislative developments, Alain Peyrefitte's security and freedom law (1981) to the Gérald Darmanin's "separatism" law (2021).
"Police Auxiliary"
Judicial violence is, for example, the preventive arrest permitted by the offense of "participation in a group with a view to committing violence or degradation", introduced in 2010, and which deprives thousands of citizens of the right to demonstrate; it is still vagueness, making it possible to rake wide, which surrounds the "association of terrorist criminals", created in 1996.
These two offences, distant heirs to the "rogue laws" to which Raphaël Kempf devoted his previous book (State enemies, La Fabrique, 2019), allow, he underlines, to sanction not an act, but an intention. He still denounces the absolute confidence of judges in the word of the police, and the reversal of the burden of proof which he attends during certain trials, where it is now less up to the prosecution to prove the guilt than it is up to the accused to prove his innocence.
You have 24.17% of this article left to read. The following is for subscribers only.