Julien Doré's beautiful declaration of love to his son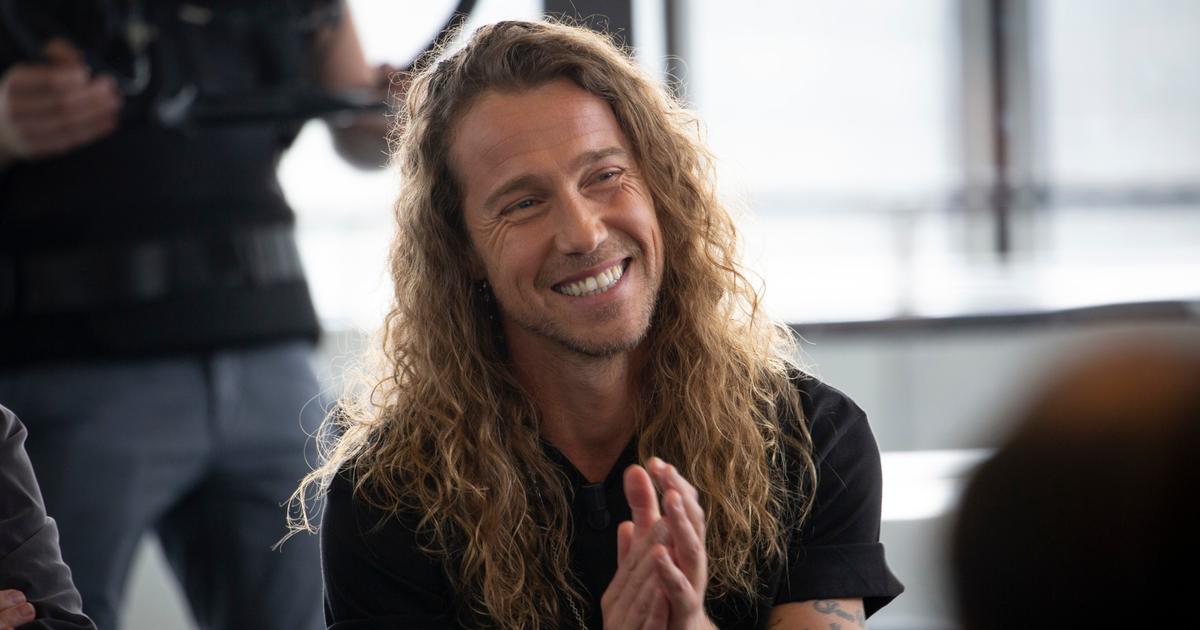 VIDEO – The singer was the third guest of the "Rencontres du Papotin" on France 2. On this occasion, he confided in his paternity in all benevolence.
After Camille Cottin and Gilles Lelloucheit's the turn of Julien Dore to participate in thePapotin meetings". Journalists with autistic disorders questioned the singer on subjects such as the notion of normality, mourning but also his recent paternity. Indeed, last December, Julien Doré confirmed that he had become a dad for the first time duringan interview given to Nikos Aliagas in "50′ Inside".
Read alsoJulien Doré: "Being a dad is love given to my role as coach"
During the exchange without filter broadcast this Saturday, November 19 on France 2, the interpreter of We ensure to be "the happiest of dads". He admits, however, that he had "very difficult to imagine" have a child "in this world, that is to say, to decide that a life was going to try to find its place on this planet without having chosen it". This meaningful responsibility was difficult for him to imagine until "life decides otherwise".
"Today I am lucky to be a dad"
With poetry, he develops this duty of transmission that he feels today: "I have to try to transform on my very small scale, this world in which he will grow up and that one day I will leave. I'm just trying to live up to this hand of his that I'm holding until the moment when our two hands let go, one and the other.. He will complete his declaration of love to his son with these simple words: "Today, I have the chance to be a dad and I have to do everything to make this child happy".
Usually very discreet about his private life, Julien Doré was particularly honest during this exchange with the journalists of Papotin. By his own admission, he "used to answer questions, but yours have passed through some filters of mine, they are a little bit like arrows". Welcome to Papotin.