Juventus dismisses Lazio and will find Inter in the semis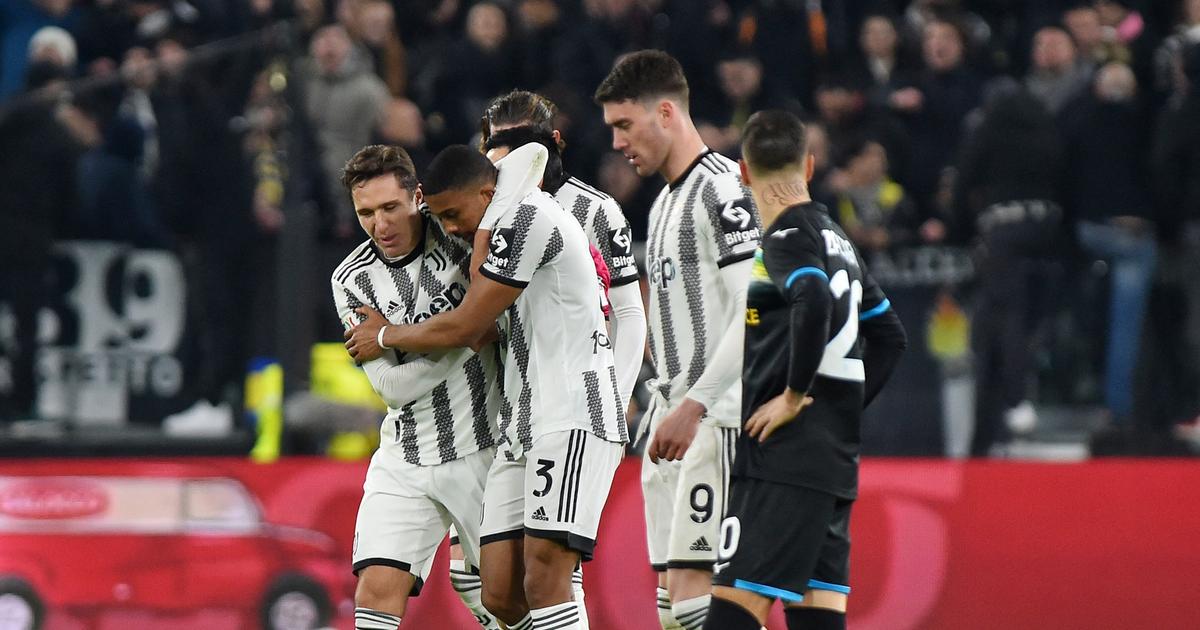 Max Allegri's players won 1-0 this Thursday, in the last quarter-final of the Italian Cup.
Juventus dominated Lazio Rome (1-0) on Thursday in Turin in the quarter-finals of the Italian Cup, to offer themselves a semi-final in the style of revenge in April against Inter Milan, reissue of the 2022 final won by the Nerazzurri.
The Bianconeri unlocked their counter just before the break thanks to a header from Brazilian defender Gleison Bremer, who beat the exit of Portuguese Lazio goalkeeper Luís Maximiano to take over a cross from the active Filip Kostic (44th). With this goal, Juve was rewarded with a more enterprising first period, in the wake of its attacking duo Dusan Vlahovic and Federico Chiesa, ex-pair of Fiorentina finally reunited in the bianconero jersey. The two had not been able to start together since the arrival of the Serb, a year ago, due to a serious knee injury to the Italian. Moise Kean, entered for Vlahovic, missed the opportunity to shelter Juve in the second half (70th). But not enough to call into question the qualification at the expense of a generally not very dangerous Lazio.
With Pogba against Inter?
For the semi-finals, back and forth, in April, the Old Lady hopes that she can finally count on a fit Paul Pogba. The Frenchman, still waiting to play a first official match with Juve after injuring his right knee this summer, should soon return to the pitch, despite a new setback this week with a thigh pain. "These are things that happen when a player hasn't played for nine months. You need a little patience, it works well but you have to navigate on sight", underlined his trainer Massimiliano Allegri on Mediaset.
Juve will therefore find Inter Milan in the semi-finals, who beat them in the final last season (4-2 ap). The Nerazzurri qualified by dismissing Atalanta Bergamo (1-0) on Tuesday. The other semi-final will pit Fiorentina, who defeated Torino (2-1), against Cremonese, who won AS Roma (2-1) on Wednesday after having already eliminated Naples (2-2 aet, 5 -4 on tab), the leader of Serie A, in the round of 16.