Juventus secures against Fribourg, Shakhtar takes the water against Feyenoord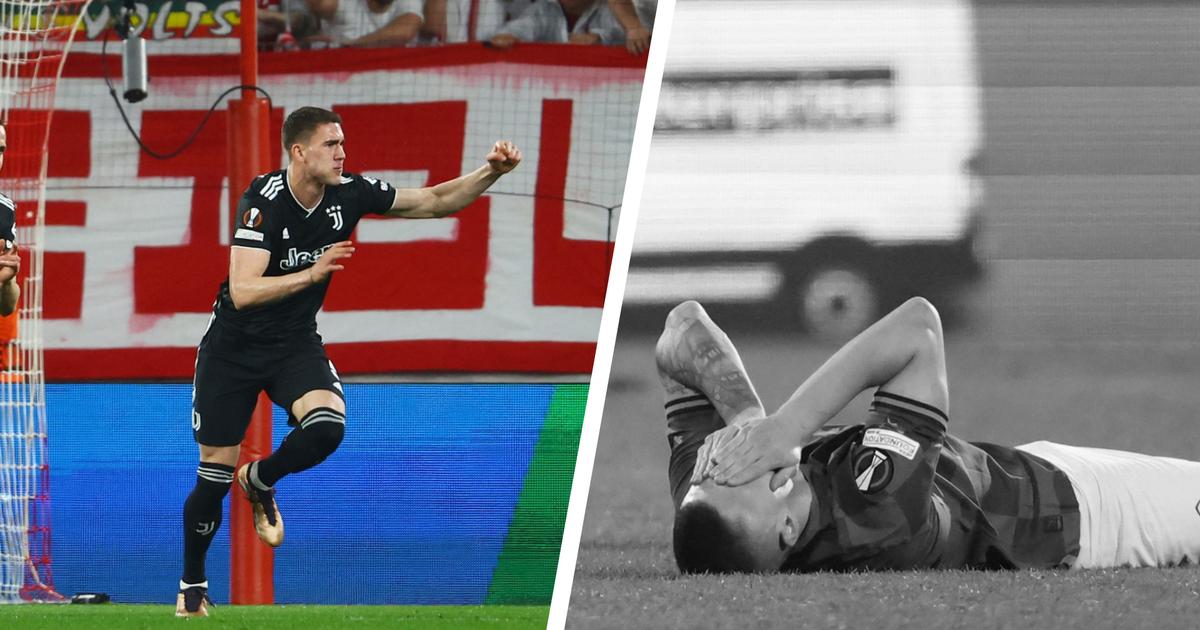 TOPS/FLOPS – Juve assures, Rashford scores again, Fenerbahçe can't do it… Find out what caught the attention of the editorial staff this Thursday evening after the round of 16 second leg of C3.
TOPS
Juve dominated but qualified
How hard it was for Allegri's men. Juventus won with difficulty in the first leg (1-0) and moved, wary, to Fribourg. After being largely dominated for half an hour, Adrien Rabiot's teammates opened the scoring thanks to Dusan Vlahovic (40e) from a penalty. The latter had scored a goal disallowed a few minutes earlier for an offside position. In numerical superiority after the red card in the wake of Manuel Gulde, Juve then mastered and joined the quarter-finals of the competition thanks to this new success (0-2).
Rashford, him again
Marcus Rashford scored this Thursday evening on the 26the goal of the season and his 6e in the competition, making him the top scorer in the Europa League. Little used and clumsy at times, the English striker distinguished himself by scoring with a long shot (56e). This new achievement allows his team to win 1-0 and validate their ticket for the quarter-finals, after their card in the first leg (4-1).
FLOPS
Shakhtar cracks
The Ukrainians had managed to hold on in the first leg and concede a draw against the formidable Dutch (1-1). But this Thursday evening, they could not cope with the speed and efficiency of Feyenoord. Defeat 7-1. Kevin Kelsy for the Ukrainians still saved the honor (87e). The Dutch, authors of seven goals this evening, have meanwhile confirmed their great form at the moment and send a strong signal to the teams qualified for the quarter-finals.
Fenerbahçe tried everything
The exit on injury of Michy Batshuayi, touched with the adductors, woke up sleeping Turks at the start of the match. With two goals behind, the mission that awaited the "Fener" was great. Winners 1 to 0 of Sevilla FC, they go out with honors After the goal of Enner Valencia on penalty (41e), Ferdi Kadioglu's teammates tried everything. The young prodigy Arda Güler saw his heavy strike miss (49e) before Joshua King missed a pass into the Sevilla box. Another black spot of the evening, projectiles were launched by Turkish supporters from the stands, one of which hit Sevillian goalkeeper Marko Dimitrovic.