Kanye West's new anti-Semitic outings are fracturing America's far-right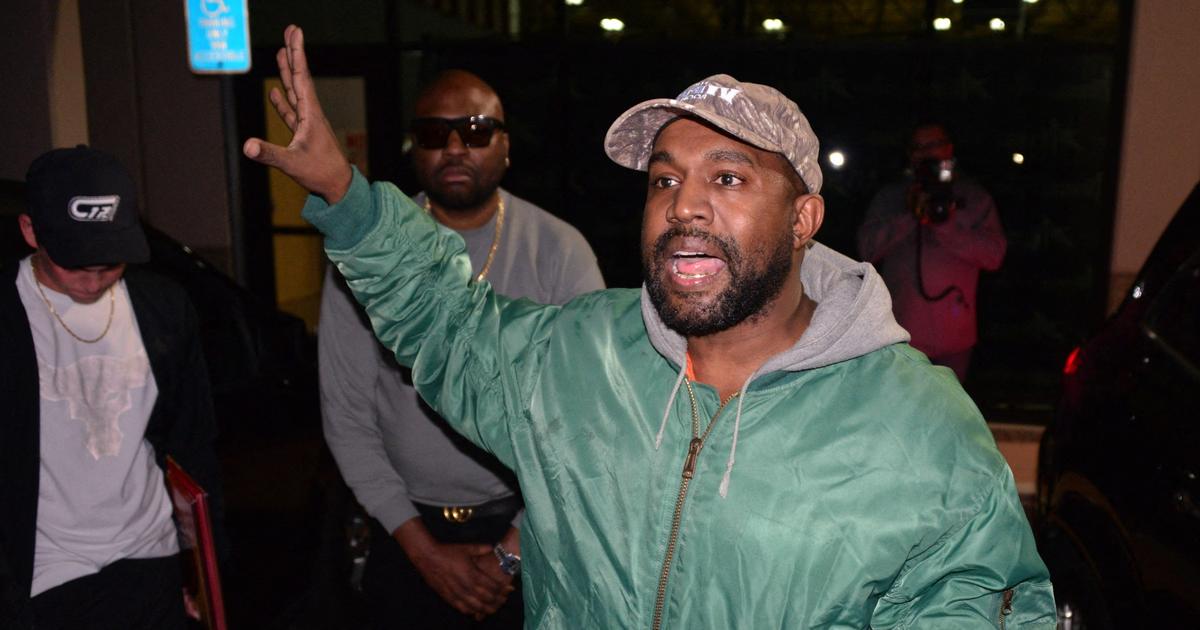 Invited by a conspiratorial youtubeur, the rapper left the set unable to bear being contradicted.
Kanye West don't like to be contradicted. Even less when the contradiction comes from its supposed far-right allies. On Tuesday, the rapper was a guest on the Timcast IRL podcast, hosted by YouTuber Tim Pool who shares many of his conspiratorial views. What could be more natural for the American singer, who had attempted the American presidential election before rallying to Donald Trump and multiplied the illuminated or anti-Semitic outings? But Kanye West walked away, furious.
The conversation got out of hand when the rapper broached "censorship" of which he claims to be a victim in the media. "We cannot be accused of anti-Semitism because we say that there are several people inside the banks or in the media who are Jewish, did he throw. It's just the truth." The musician quickly forgets that it is by multiplying anti-Semitic outings that he has alienated most of his partners and sponsors who no longer wish to be associated with his name. Even his former wife Kim Kardashian, who defended him for a long time by highlighting the rapper's psychological disorders, has finally distanced himself from him publicly. "I get fired up every day by the press", however complains the rapper in the podcast. Before adding: "I even found out that they tried to put me in jail."
Read alsoKanye West suggests he will run for US President in 2024
For "proof" of his statements, Kanye West says that "Rahm Emanuel was with Barack Obama just like Jared Kushner was with Donald Trump". What should be understood? The chief of staff of the Obama administration and then the son-in-law and special adviser to Trump have one thing in common: they are both Jews. Kanye West sees no other explanation for the termination of his contracts with the Gap and Adidas clothing brands: the sneaker firm recently broke off its collaboration with the Yeezee brand founded by the rapper.
Departure of all guests
But Kanye West's host, Tim Pool, isn't exactly sold on the 'demonstration'. 'You can't say the Jews did it', he said to him. It was enough for the rapper to take it very badly and leave the set.
Read alsoAssault on the Capitol: a figure of the American far right tried for "sedition"
In his hasty departure, Kanye West also trained the two other guests: Holocaust denier Nick Fuentes and far-right polemicist Milo Yiannopoulos, two of his supporters in his failed attempt to conquer the White House. Contributor to the ultra-conservative American online media Breitbart Newsthe Trumpist Milo Yiannopoulos is best known for his complacent remarks vis-à-vis pedophilia.