Karim Benzema's upset history with the World Cup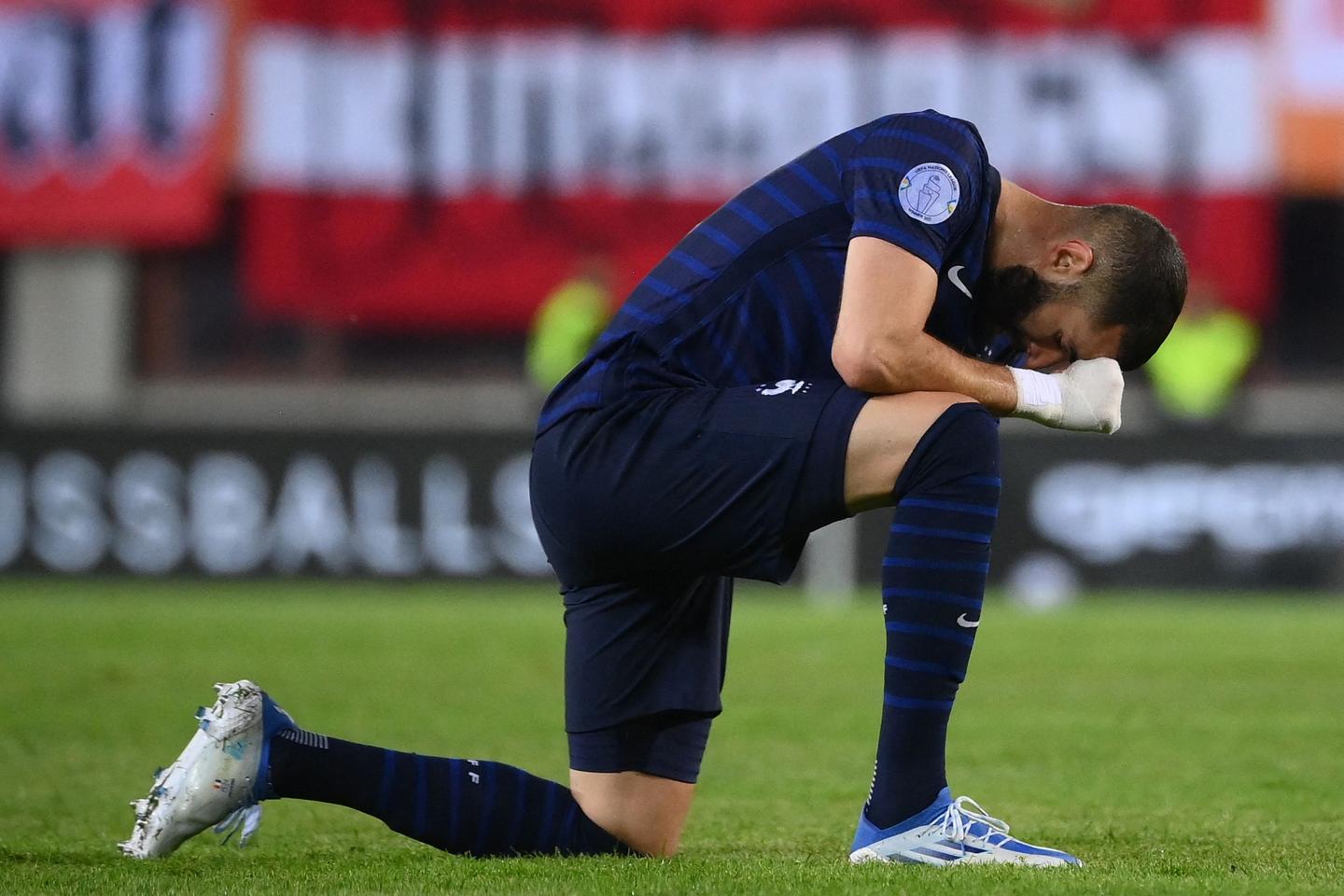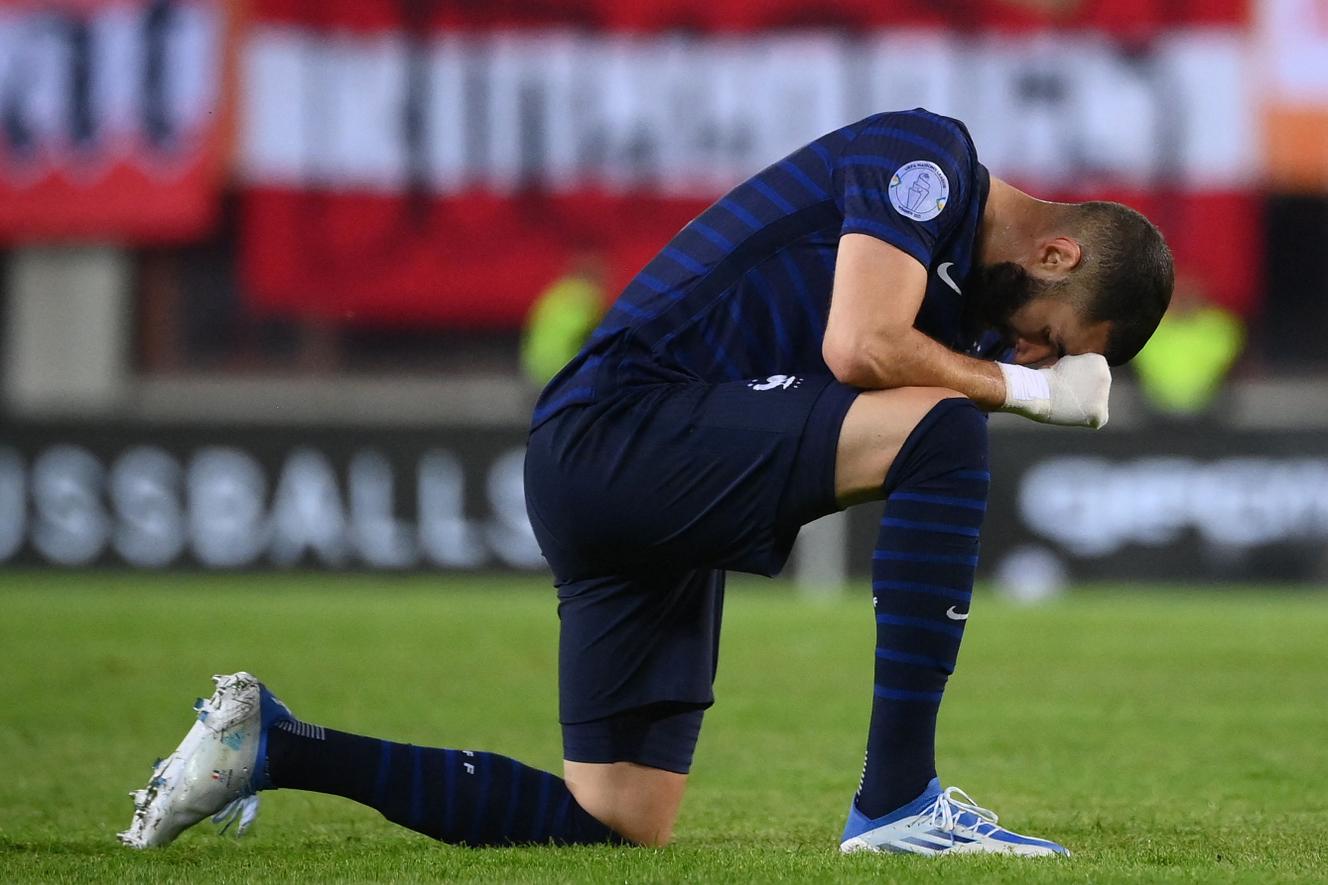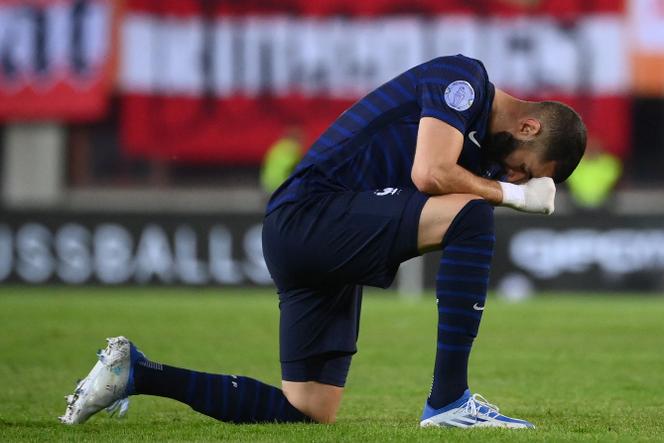 For a Ballon d'Or, there are several ways to miss out on a World Cup destiny. You can be a top talent in a tiny footballing country (George Best, the Northern Irishman, or George Weah, the Liberian), miss your only chance (Marco van Basten with the Netherlands in 1990) or play a supporting role (Jean-Pierre Papin, holder quickly downgraded in 1986).
Karim Benzema varies the disappointments. There was the forgetting, the sanction and now the injury; that of a player at the top of his gamebut betrayed by his body at the worst time, with this muscle tear in the quadriceps of the left thigh, three days before entering the tournament for the France team, against Australia, this November 22 at the Al stadium. -Janoub.
"In my life, I have never given up but tonight I have to think about the team, as I have always done. So reason tells me to leave my place to someone who can help our group have a good World Cup, " he communicated on Twitter after learning the bad news.
This " somebody " did not come. Probably because you don't really replace a Ballon d'Or and Didier Deschamps had made arrangements with the last ticket for Qatar given to Marcus Thuram. The coach may have anticipated the bad news, more worried than he could say by the simple muscular discomfort of Benzema, nor totally reassured by the official communication of Real Madrid, magnanimous enough to leave his star to rest in recent weeks. for services rendered to the institution.
Karim Benzema still does not know if the last memory of him in a World Cup will remain this duel lost against goalkeeper Manuel Neuer, a day of elimination against Germany in the quarter-finals, July 4, 2014, at the Maracana in Rio de Janeiro (0-1). In 2026, Benzema will be 38 years old, not a canonical age but already advanced, even with a physique enhanced by the years and a talent never as brilliant as since he entered his thirties.
The 2018 finale, watching TV with his mother
There is always a beginning to an upset story. In the case of Benzema, you have to go back to 2010. At the time, the Lyonnais paid his degraded relationship with another Gone, Raymond Domenech. The latter reproaches him for his nonchalance, for dragging crampons when leaving the bench. So much the better. Benzema avoids getting on the bus of shame, that of the strikers in Knysna (South Africa).
Eight years later, France won a second star without him. Banned from the Blues without knowing the duration, he pays for his involvement in the sextape affair and his release in brand on a Deschamps "who would have yielded to a racist part of France" at the time of his non-selection in 2016 for the Euro in France.
Karim Benzema never had the idea or the desire to imagine an alternate history in which he would be the center forward of the Blues in Russia in place of Olivier Giroud, titled without scoring. "I would have liked to be there, which is normal for any footballer, passionate about football. I had great moments in Madrid, it was also good that they won this World Cup, I have no regrets. confides to TMC, in 2019, the one who watched the final against Croatia at his mother's house, in Lyon.
The France team has long been used to it, but it must relearn how to live without its number 19. With it, it did not go beyond the knockout stages of the Euro in 2021 (eliminated by Switzerland), but she won the Nations League, a nice consolation prize, four months later. In both cases, Benzema vindicated those who campaigned for his return. With Didier Deschamps, everything was forgiven, with Kylian Mbappé, everything was only promises. And not many people wanted to take up his final sentence (after renouncing to appeal) to a one-year suspended prison sentence in the case of the sextape.
With an estimated absence of at least three weeks, Karim Benzema ended badly, in spite of himself, the most brilliant year of his career. That of a Ballon d'Or obtained late, which we perceive through his words all the emotional charge he represents. "It's an individual trophy but it is, and will always be, collective, with my teammates, of course, but also with people outside I share it with those where I come from, the neighborhoods, my fans, everyone world. It's my Golden Ball, but, in fact, it's the People's Golden Ball."he confided to France Soccer, in his kitchen in Madrid.
In this interview, he also says he is proud to have "always raised" trials, criticisms, defeats. Will his international career leave him time to do it again? The advantage of a postponed World Cup at the end of the year is that the next deadline arrives faster than usual. In the summer of 2024, Karim Benzema will never have "aged" more than a year and a half during the European Championship in Germany. And it is reasonable to think that its obsolescence is not immediately programmed.
Our selection of articles on the 2022 World Cup