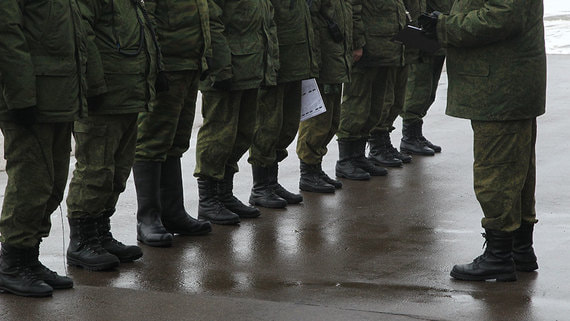 Electronic subpoenas sent to the spring call will not have legal effect. This was announced by the head of the State Duma Committee on Defense Andrei Kartapolov, the Shot Telegram channel reports.
"In this call, electronic summonses will be sent only in test mode. <...> They will not have legal force," he said.
Kartapolov clarified that the distribution of electronic summonses is now needed in order to check whether the system is working.
On April 17, the military commissar of Moscow, Maxim Loktev, announced that the dispatch of subpoenas through Gosuslugi in test mode would begin during the spring conscription. According to him, it can be launched only after the government adopts a relevant decree.
On April 14, Russian President Vladimir Putin signed the law on electronic subpoenas for those liable for military service. The adopted amendments provide for the digitalization of the military registration system and make changes to the norms for serving subpoenas – now subpoenas for those liable for military service will be sent in writing and duplicated in electronic form at the State Services. An electronic summons is considered received from the moment it is posted in the personal account on the portal.
The Russian authorities have repeatedly emphasized that the adopted law is not related to mobilization. The Kremlin explained that work to modernize the military accounting system is "absolutely necessary," since the initial stage of the special operation revealed problems in it.