King Arthur's 'castle' threatened by climate change and coastal erosion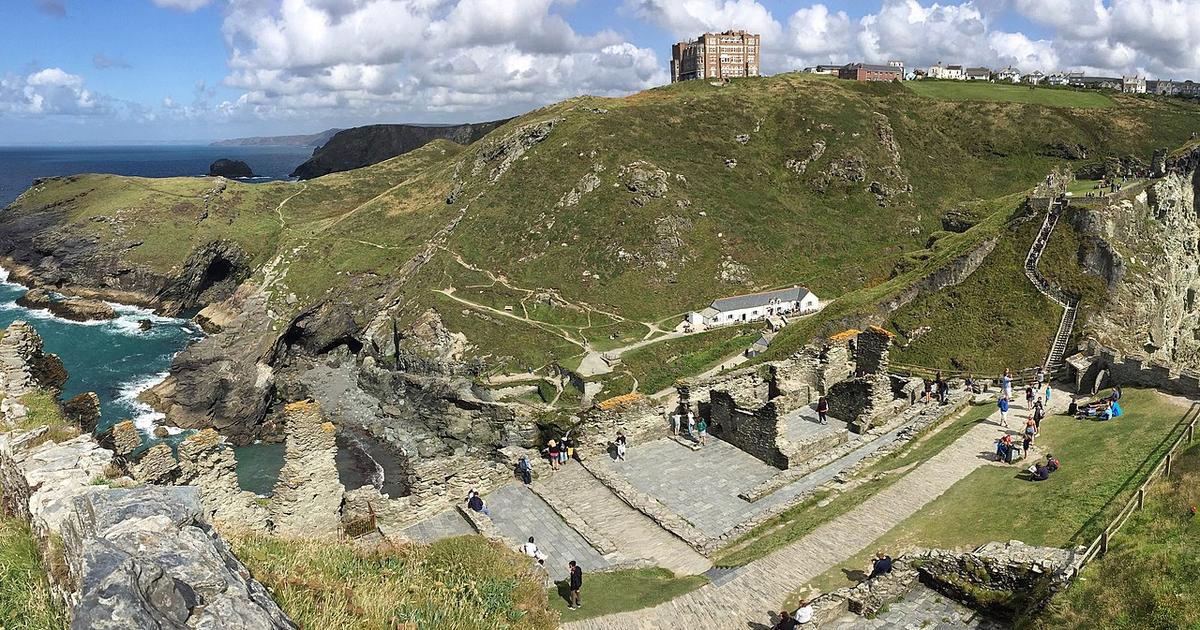 In the United Kingdom, heritage defenders are alarmed by the risks hanging over several emblematic monuments, including the ruins of Tintagel.
Coastal erosion threatens to collapse several castles emblematic of British heritage, including the one where, according to legend, King Arthur was born, alerted the public body English Heritage on Friday, which manages around 400 historic monuments in England. "Several of England's most important historic coastal landmarks are in danger of disappearing forever due to accelerating coastal erosion", worries the organization in a press release.
Among these monuments, English Heritage mentions six castles "particularly threatened", because of "their exposed location and the fragility of the rocks on which they are built". These include the medieval castle at Tintagel in Cornwall, where King Arthur is believed to have been born, Piel Castle in Cumbria, and the 500-year-old Fort Bayard's Cove, located at the point of the Dart estuary, in the south of the country. In an attempt to save them, the organization is appealing for donations, hoping to raise several million pounds.
Read alsoOne third of natural World Heritage sites threatened by climate change
"For these coastal buildings to survive the next decades, we need to reinforce their walls and build defenses against the action of the sea to protect them.», justifies English Heritage.
Due to its insular nature, the United Kingdom is particularly exposed to coastal erosion. A recent report by the UK Environment Agency estimated that one in six people there were at risk of flooding due to rain or rising seas and that one million people would be directly affected by rising seas. waters by the end of the century. Since the 1900s sea level has risen by around 16.5cm in the UK and its annual rate of rise has doubled in a century, according to a report by the UK Met Office published in July.
"Erosion of the English coastline is nothing new, but the amount of land lost in recent years is alarming, and some scenarios indicate sea levels could rise by up to a meter by the end of the century"Warns Rob Woodside, an official of English Heritage quoted in the press release. Last year, part of a wall of Hurst Castle dating from the 19th century in Hampshire (south) had thus collapsed, the water having eroded its foundations, recalls the organization.