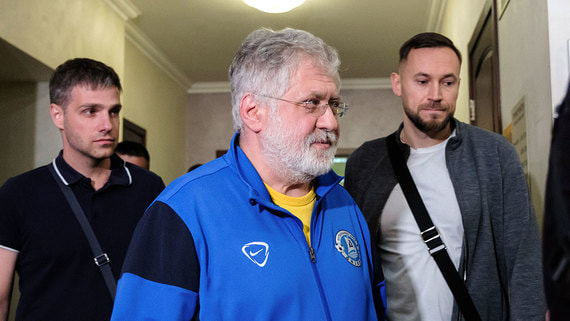 In Ukraine, businessman Igor Kolomoisky was charged with misappropriation of 9.2 billion hryvnias (about $250 million at the exchange rate on September 7) of Privatbank. This was reported by the National Anti-Corruption Bureau of Ukraine (NABU).
From January to March 2015, Kolomoisky "developed a plan to seize the funds of PJSC CB Privatbank in order to further finance a controlled offshore company and increase his own share in the bank's authorized capital," NABU reports.
The bank, according to the bureau, was artificially ordered to pay "a controlled company more than 9.2 billion hryvnias" under the pretext of "repurchasing its own bonds at an inflated cost." In addition to Kolomoisky, the former chairman of the board of Privatbank, the deputy head of the direction – the director of the department of interbank dealing of the bank, the deputy chairman of the board of the organization, etc., are involved in the case.
Now the entrepreneur is in a pre-trial detention center on the case of illegal withdrawal of more than $13 million. According to the Security Service of Ukraine (SBU), Kolomoisky legalized funds from 2013 to 2020, taking them abroad using controlled banking institutions.
In the fall of 2022, NABU officers conducted searches at Kolomoisky's in the case of the seizure of the property of the Ukrnafta company and fraud with Ukrtatnafta. In November of the same year, both companies were nationalized.