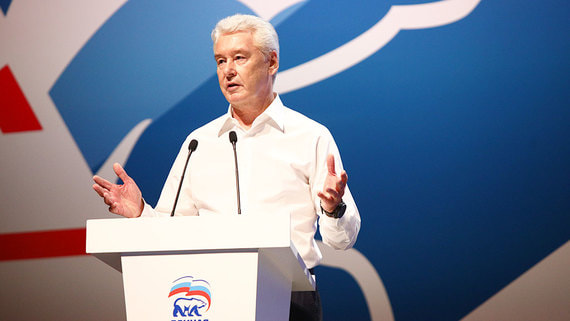 Moscow Mayor Sergei Sobyanin will run for a new term as a candidate from the United Russia party, and not as an independent candidate, as in the last elections. The Kommersant newspaper writes about this, citing the metropolitan branch of United Russia and a source close to the mayor's office.
"In the election of the mayor of the capital, the Moscow "United Russia" plans to nominate Sergey ovich Sobyanin as a candidate for the post of mayor of Moscow … In 2021, he headed the party list of "United Russia" in the elections of the State Duma of the Russian Federation, did a lot for the development of the capital, for the implementation of the People's programs of "United Russia", – said the press service of the capital branch of the party.
Sobyanin has been the mayor of Moscow since 2010. Then, on the proposal of the then President Dmitry Medvedev, he was approved in this position by the Moscow City Duma. In 2013, Sobyanin, who ran as a self-nominated candidate, received 51.37% of the vote in the elections. Sobyanin also went to the 2018 elections as a self-nominated candidate. Sources of Vedomosti then attributed this to the fact that the personal rating of the mayor is higher than the rating of United Russia in Moscow. At the same time, the party supported Sobyanin during the campaign. According to the voting results, Sobyanin received 70.17% of the vote.
According to the vice-speaker of the State Duma, secretary of the metropolitan branch of United Russia Pyotr Tolstoy, Sobyanin's decision is explained by his close connection with the party and the consolidation of Russians around United Russia. The incumbent mayor is also someone whose candidacy can be easily defended "by virtue of real achievements," Tolstoy said.
According to the research service Russian Field, cited by the publication, 72% of Muscovites intend to participate in the mayoral elections this year. A poll conducted on May 12-13 showed that 66.8% of respondents were ready to vote for Sobyanin, while other potential candidates together scored less than 10%. The United Russia rating in Moscow is 45.2%, the Liberal Democratic Party – 8.6%, and the Communist Party – 8.5%.
Moscow mayoral elections will be held on a single voting day on September 10, 2023. On February 7, Russian President Vladimir Putin held a meeting with Sobyanin, where they discussed the pace of Moscow's development. As a rule, such negotiations with the heads of the subjects, whose terms of office are ending soon, mean their nomination for the next elections, Vedomosti wrote. In September last year, Putin expressed the opinion that the effective work of Moscow Mayor Sergei Sobyanin would be appreciated by Muscovites in the election of the mayor in September 2023.