Kyrie Irving makes winning return with Nets after suspension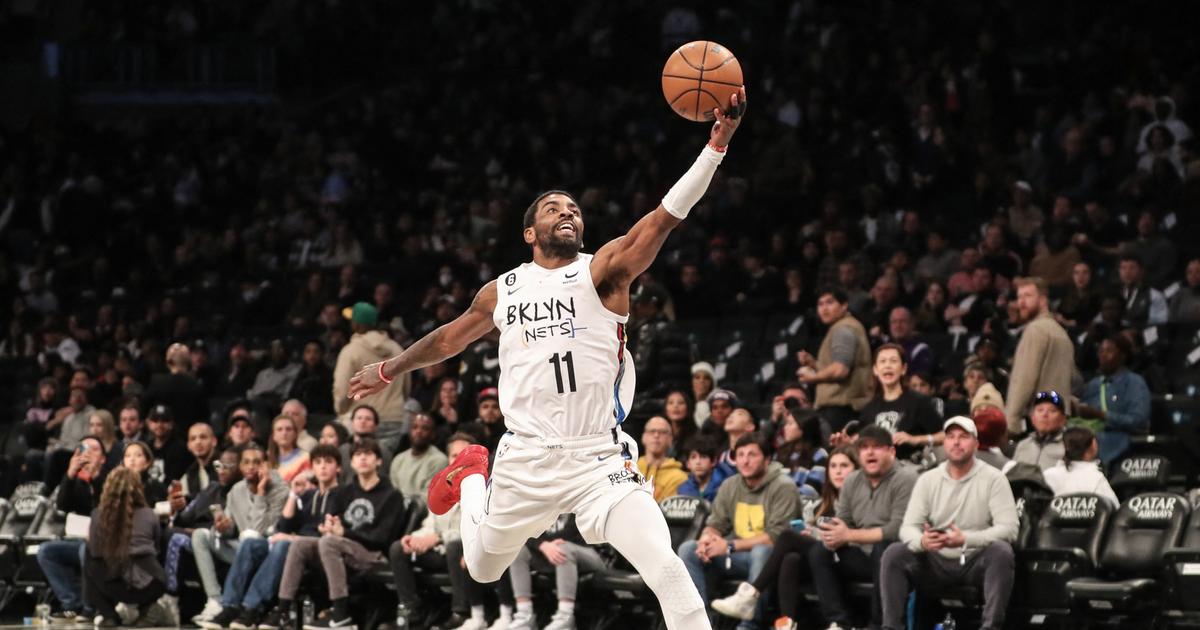 The Brooklyn Nets team welcomed the return of their playmaker on Sunday, after eight games of suspension by a victory against Memphis (127-115).
Winning comeback last night for Kyrie Irving, who saw his eight-match suspension terminate. A first relief, followed by a success against Memphis (127-115), just to make the evening all the more beautiful. Irving, suspended for posting a link to an anti-Semitic film on social media, scored 14 points in 26 minutes.
Kevin Durant took the lead for the Nets with 26 points and Ben Simmons added 22, with seven other Nets players scoring at or above ten. "It was great to have him for a few minutes and for us to win while he was thereNets coach Jacque Vaughn said. "Now what matters is the basketadded the coach in his message to Iriving. His team announced on Sunday the end of its suspension after eight games. The former Cleveland player was sanctioned by the Nets who suspended him for at least five games, without receiving salary, and ended up apologizing after finally remaining eight games without playing.
I didn't want to hurt anyone, any group of people.

Kyrie Irving
In an exclusive interview with SportsNet New York (SNY) published on Saturday, Irving had for the first time directly commented on this affair, therefore presenting his apologies and affirming that he was not "anti-semitic". Initially refusing to apologize, Irving had met with NBA boss Adam Silver and Jewish community leaders as part of a series of actions necessary for his reinstatement. During his interview, the All Star said that these interviews "moving" and "highlightsmade him more aware of the harm his actions caused. "I didn't mean to hurt anyone, any group of people", he told SNY.