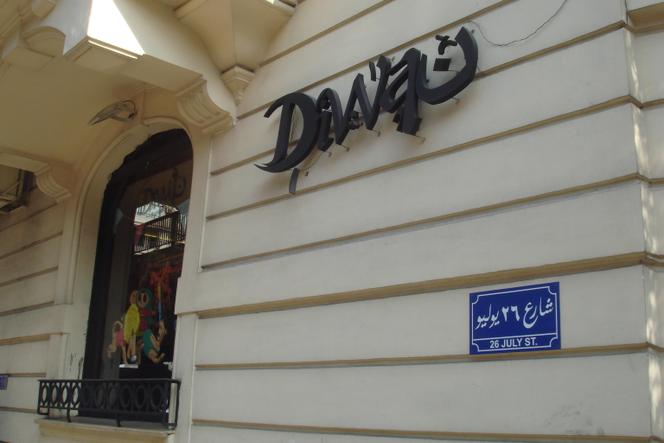 "La Libraire du Caire" (Chronicles of a Cairo Bookseller), by Nadia Wef, translated from English by Sylvie Schneiter, Stock, "La cosmopolite", 360 p., €22, digital €16.
It's a story of letters that begins with numbers. "In 1981, when members of the Muslim Brotherhood inated Anouar El-Sadat, and his vice-president Hosni Mubarak took power, I was 7 years old. In 2011, when Mubarak was deposed, I had ten bookstores, one hundred and fifty employees, two masters, an ex-husband (Number One), a second husband (Number Two), two daughters and 37 years old. » Thus begin these "Chronicles of a Bookseller"the story of the dozen years that the Egyptian author Nadia Wef dedicated to Diwan, the bookstore chain she created in Cairo in 2002 with her sister, Hind, and their friend Nihal Shawky. Twelve years of an exhausting struggle for these young women from good families who embarked on a bet that was to revolutionize the book trade by Egypt and transform Nadia Wef.
This is the interest of this abundant text, skilfully presented in the form of chapters whose titles correspond to the main sections of the library. While avoiding the linearity of a chronological narrative, Nadia Wef sometimes takes her reader through the meanders of the national bureaucracy, sometimes takes him to witness his disputes with his employees, or even confides in him her personal pangs as a wife and mother. Thus, the chapter "Essentials of Egypt" (books in European languages ​​intended for foreign customers) gives us strong pages on the way in which Europeans continue to appropriate Egyptian history and heritage, but also on the alienation of elite children, cut off from their language and culture by their education in international schools.
Equally evocative, in the chapter "Clics", the discussion on The thousand and One Nights, which Nadia Wef has placed in this section, which is not to the taste of some of her readers and sellers, for whom this book is ography. To such an extent that, when she declares to a client, "a distinguished man of a certain age" who wears "the long white tunic of the Arabs of the Gulf", that this is his favorite Arabic book, the man gives him a note on which he has scribbled the number of his hotel room.
An extremely rare service in Cairo's public space: clean toilets
Previously, the book opened with a chapter entitled "Le café": the originality and success of Diwan are due to the fact that its creators have made it something more than a bookstore. A "third place"writes Nadia Wef, quoting the American sociologist Ray Oldenburg, particularly welcoming to women, who find there an extremely rare service in the public space of Cairo: clean toilets. "Furthermore, with its walls lined with books, the Café formed a makeshift barrier between the women and their harers, men who knew that we, the women of Diwan, would not tolerate their hostility. » Because this story of an intellectual and entrepreneurial adventure is also that of a woman who never misses the opportunity to recall how, in the world of business as in that of culture, the Egyptian woman is called upon to prove herself before to be taken seriously.
You have 26.59% of this article left to read. The following is for subscribers only.