La Maison d'en face, the sulphurous thriller of M6 around swinging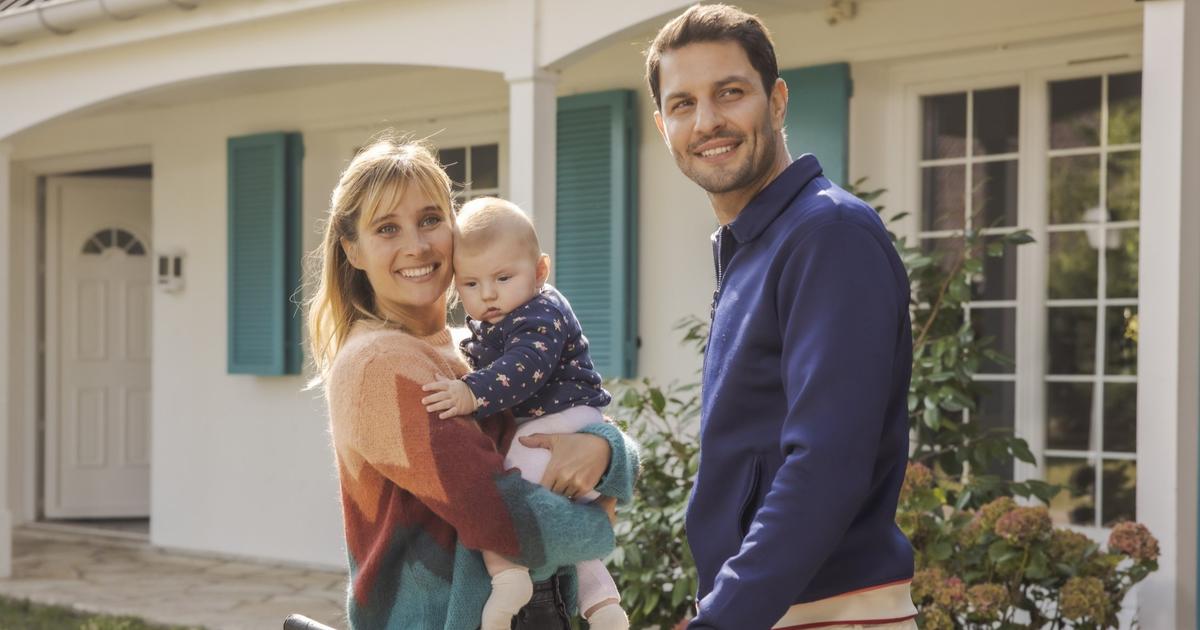 The channel broadcasts a new series which features two pairs of neighbors with particular morals.
The house oppositeseries (6 × 52 min) directed by Lionel Balliu and broadcast on M6is an adaptation of a Dutch format highlighting various themes such as parenthood, infertility, rumors or morals against the backdrop of a sulphurous thriller. "The series shows us an ideal neighborhood, a kind of Wisteria Lane in French version where everyone dreams of making a living: but as in Desperate Housewivesunder this idyllic appearance, human passions are smoldering and are going to be unleashed and blow up the tidy lives of our characters"explains Édouard de Vésinne, the producer.
Swinging and infertility
Eve (Julie de Bona) and Yanis (Marc Ruchman), parents of a three-month-old baby girl, settle in a peaceful residence in the suburbs. They quickly befriend their neighbors Livia (Caterina Murino) and Stephane (Thierry Neuvic). Shortly after his arrival, the couple experienced a terrible tragedy when they suddenly lost their baby.
Read alsoJulie de Bona (ExposureFrance 2): "All age groups are potential targets of porn disclosure"
Faced with this tragedy, Livia and Stéphane help them regain a taste for life and all four get to know each other better. One day, Ève and Yanis discover that their friends practice partner-swapping... A revelation that will change the lives of all the protagonists.
an amoral character
It is precisely her character that seduced Julie de Bona: "I had never played someone whose end justifies the means.explains the actress. Eve is amoral and I enjoyed defending her. I was also happy to find Lionel Balliu, director with whom I had shot innocent ».
The theme of swinging also brings, according to her, a certain originality to this new series of M6. "It's rare to deal with this subject on television and rather daring for a mainstream channel. This brings twists to the plot, the thriller only becomes tastier"concludes the actress, also seen in the historical fresco of eight episodes The fightersbroadcast on TF1.