"La Passagère", testament film by Polish Andrzej Munk, to be seen again on the big screen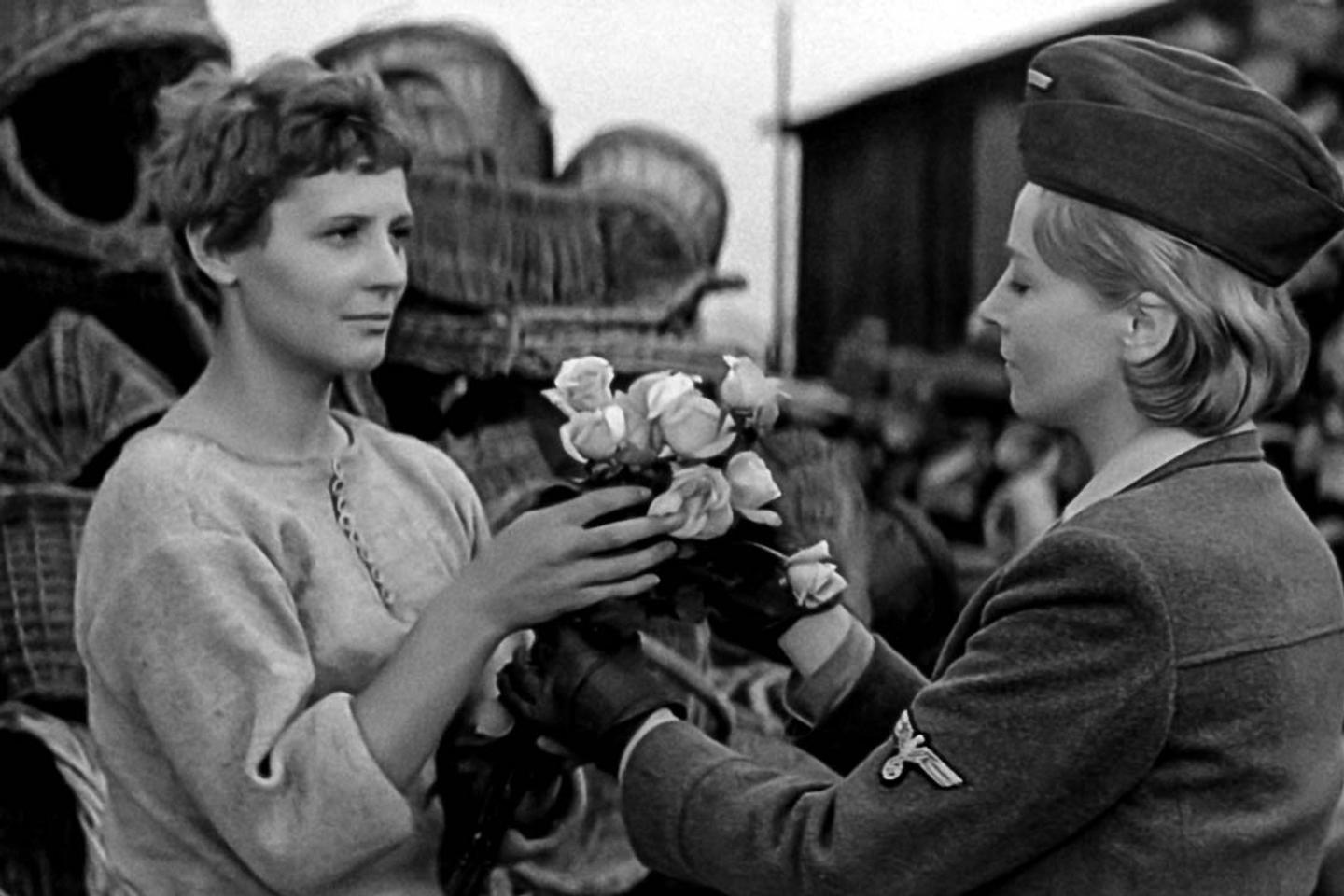 Andrzej Munk emerges in the post-Stalinist thaw as one of the great figures of the new Polish cinema, alongside Andrzej Wajda, Wojciech Has, Jerzy Kawalerowicz. The sentence is perfect for a dictionary of cinema, but we will not commit a euro to the fact that she speaks to many people in France, where her work remains unknown. And for good reason. Died in 1961 at the age of 40 in a car accident, while shooting what would become his last film, the Passenger, Munk is the elegant and grating ghost of Polish cinema. Trained at the Lodz film school at the Liberation, this gifted man went on to documentaries in the socialist realist line before moving on in 1956 to a fiction that dismantled them. In the four years he has left to live, he signs A man on the way (1956), Eroica (1958), Of the vein to resell (1960).
In the endlessly disappointed expectation of seeing them again in theaters one day in France (we can however find them on DVD from the precious publisher Malavida), it is quite simple to describe them. Unlike Wajda, who never ceases, in a few sublime films moreover, to celebrate the lyrical and sacrificial romanticism of the nation, Munk, being on the other side of the Polish mirror, likes nothing more than to trivialize tragedy, through distance, the absurd, the grotesque. Perhaps it was necessary to have lived in hiding as a Jew in Warsaw during the war – in absolute abandonment of all forces present – ​​to afford this largesse. Hitlerism, Stalinism, heroism, stoicism pass to him in the saucepan of a history that no one celebrates, that of the losers. We will not look any further, if there was only one, the master from Poland of the young Roman Polanski.
Munk is the elegant and squeaky ghost of Polish cinema
The case "The Passenger" is prickly. First, because it's an unfinished film. Then because his action takes place in Auschwitz, a cinematographic quagmire if ever there was one. It was in 1959 that the filmmaker heard a radio play on the radio entitled Cabin 45 passenger. This autobiographical story, notably interpreted by actress Aleksandra Slaska, was written by Sofia Posmysz, a former resistant, member of the interior army during the Occupation, deported in 1942 to Auschwitz at the age of 19. Munk decides to adapt the text of this survivor, resuming Slaska in the role of Liza, a former German supervisor of the camp who, while many years later on the arm of her husband on a transatlantic liner, sees embark Marta (Anna Ciepielewska), an inmate with whom she has formed a special relationship.
You have 39.79% of this article left to read. The following is for subscribers only.