La Poste is speeding up delivery in the heart of town with a new fund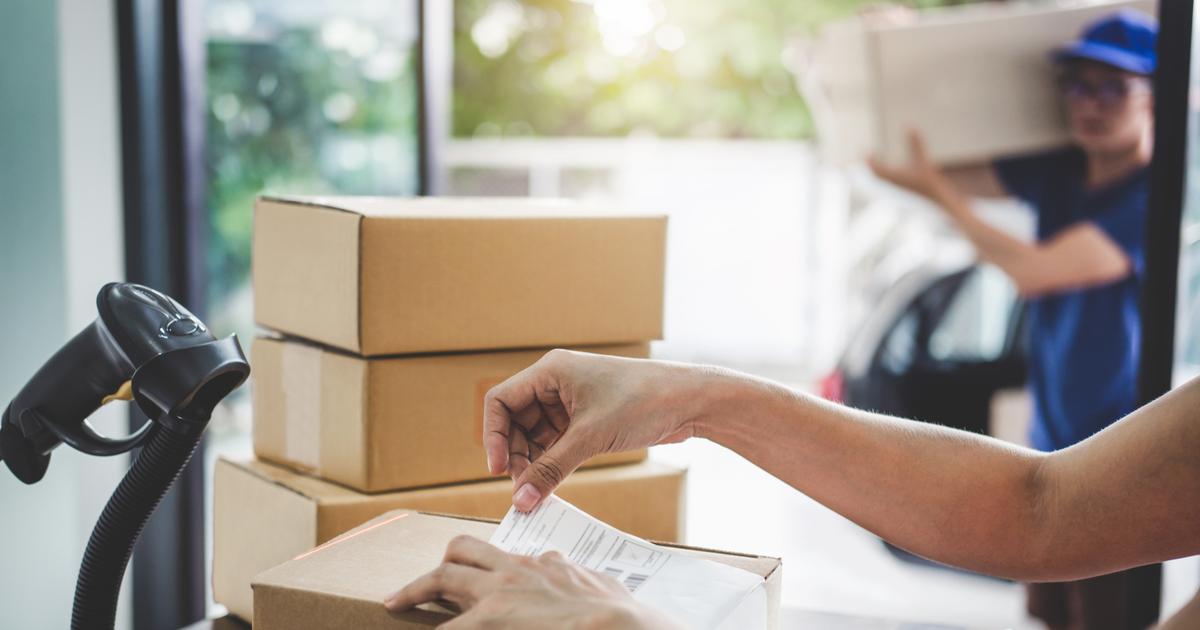 The development of the Colissimo, Chronopost and DPD France subsidiaries as well as the investment of 200 million euros to adapt urban warehouses to parcel delivery reflect this effort.
In the basement of the imposing Poste du Louvre, in the 1er district of Paris, 75 postal workers are busy loading their cargo bikes with parcels intended for the inhabitants of the center of the capital. 50 bicycles capable of transporting up to 90 parcels will criss-cross the streets of the 1er2e3e4e9e and soon 7e boroughs. They deliver 5,500 parcels there daily, and up to 10,000 during peak consumption periods, as is the case in this pre-Black Friday week.
For the city, the gain is obvious: the cargo bikes replace the 50 to 75 thermal trucks that left each morning from the group's warehouse in Gennevilliers before crisscrossing the capital, generating pollution and traffic jams. " We are now massing the delivery of parcels by truck to this urban logistics space, then we deliver them by bicycle, or in electric vehicles for the heaviest parcels.", explains Philippe Dorge, deputy general manager of the La Poste group, in charge of mail and parcels.
The Louvre's logistics space opened its doors in September. La Poste already has two others in the 5e and 11e boroughs, and will open a fourth in the 15e. "By the end of 2023, we will cover 100% of deliveries in Paris», rejoices Philippe Dorge. La Poste is in the process of carrying out a complete overhaul of its distribution schemes, at the same time as some of its competitors. All are anticipating the forthcoming introduction of low-emission zones in major cities, which will make it impossible to deliver with a thermal vehicle. The climate law has made them compulsory in agglomerations of more than 150,000 inhabitants by 2025.
Read alsoLufthansa opens 20,000 recruitment positions
SEE ALSO – Expert words: Le Groupe La Poste innovates in the health sector
This development has a cost
La Poste has set itself an ambitious goal: in 2025, all its deliveries in 22 French cities and 350 cities around the world must be decarbonized. Achieving this objective requires massive investment. The public company will devote 200 million euros by 2026 to open new warehouses intended to serve cities. At the same time, La Poste will participate in the creation of a fund dedicated to urban logistics. It will be endowed with 500 million euros, matched by La Poste up to 40%, by the Banque des Territoires up to another 40%, and by a player whose name is not yet known up to 20%. These various investments will make it possible to open 50 new logistics sites for an area of ​​300,000 m2 by 2026.
However, La Poste is not the only one looking for such locations. In Paris, for example, Amazon operates an unoccupied RATP bus depot during the day, in order to deliver more parcels by bicycle. The e-retailer has joined forces with courier.fr to make it part of other urban "micro-hubs". In a market where available land is scarce, La Poste has a major asset: its existing post offices and sorting centers constitute a pool of square meters that it can convert.
But this development will have a cost. "Carbon-free logistics is more expensive than carbon-based logisticsobserves Philippe Wahl.Part of this additional cost will be borne by the local authorities, another part by the logisticians and a final part by the customer. But we do not yet know how this distribution will be made.. »