Lakers retire Pau Gasol's number 16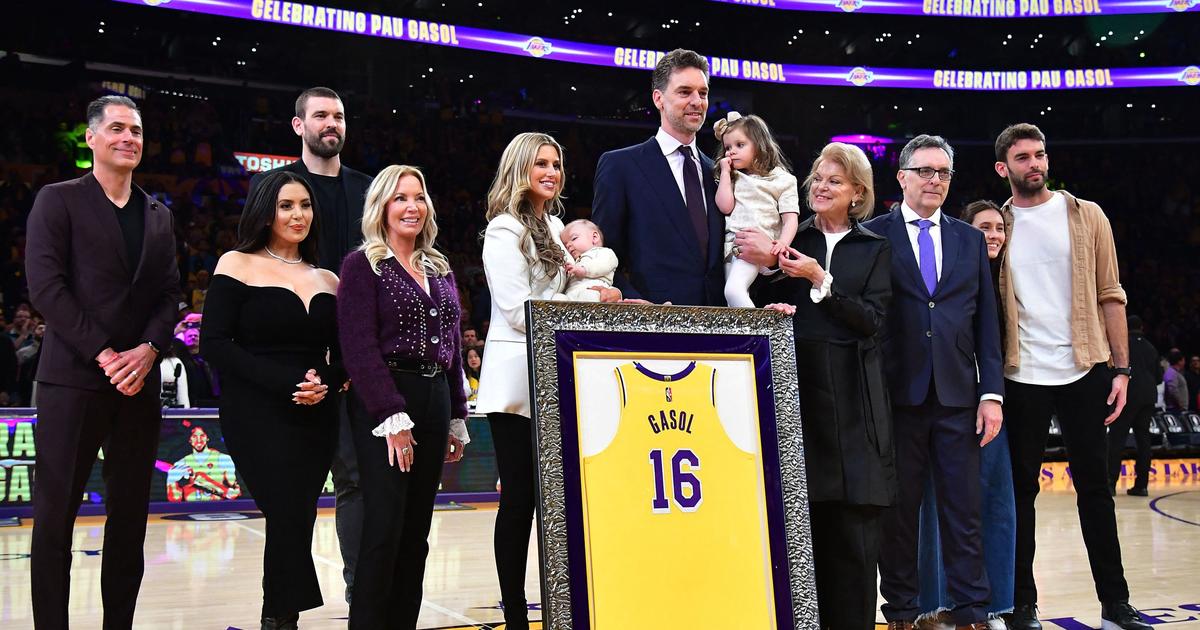 The Lakers organized a ceremony at halftime of the match opposing them to Memphis (112-103) in order to withdraw the number 16 of Pau Gasol.
Pau Gasol, a finalist for entry into the Hall of Fame this year, received another major honor on Tuesday when the Los Angeles Lakers retired his No. 16 jersey. The former center was the subject of a halftime ceremony in the Lakers' 112-103 win over the Memphis Grizzlies in NBAthe team with which Gasol began his career.
Lakers dignitaries attended the event, and Vanessa Bryant, the widow of Kobe Bryant, made her first appearance at the stadium since the memorial ceremony held in her husband's honor in February 2020. Gasol and Bryant teamed up to win the NBA championships for Los Angeles in 2009 and 2010. Gasol's number 16 was hoisted to the rafters alongside Bryant's numbers 8 and 24. "I miss him very much, as do many of us. I love him, I wish he was here with (his daughter Gianna, who died in the same helicopter crash), really. But I think he would be proudGasol said.
Gasol, a 42-year-old Spaniard, spent six and a half seasons with the Grizzlies and Lakers. The six-time All-Star played two and a half seasons for the San Antonio Spurs, two seasons for the Chicago Bulls and ended his career with a brief stint with the Milwaukee Bucks. He won Rookie of the Year with Memphis in 2001-02, averaging 17.6 points, 8.9 rebounds and 2.1 blocked shots per game. During his career, Gasol averaged 17 points, grabbed 9.2 rebounds and blocked 1.6 shots in 1,226 appearances.