Laura Smet, the long road to serenity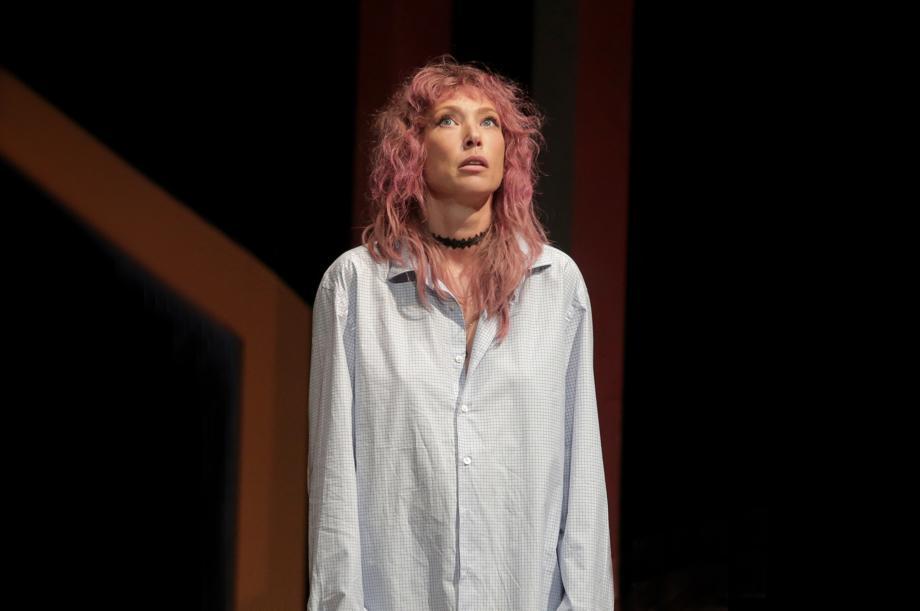 PORTRAIT - The actress takes her first steps on stage in The Uncertainty Principle, at the Montparnasse Theater. The opportunity to know her a little more.
Cap on her head, in jeans and a jacket, Laura Smet arrives at the Montparnasse Theater. Kiss her " friend " Louis Do de Lencquesaing, the director of Uncertainty principle, by Simon Stephens, which will be given from September 22. Warmly thanks the woman who brings him a Coca-Cola. The actress feels a little bloated. That evening there is a rerun of the play which tells the improbable relationship between two loners: Georgie Burns, a waitress, Laura Smet therefore, and Alex Priest, a butcher, Jean-Pierre Darroussin.
"It's the first time I've played in the theater and with such a strong role. I feel stressed, confides the daughter of Johnny Hallyday and Nathalie Baye. Her partner reassures her: "He told me two things that saved me. In one scene, Alex gives 15,000 pounds to Georgie. Jean-Pierre told me: "We, every day, we have to give 15,000 pounds to people, emotion." Second advice from the actor: "Laura, it just takes a bit of courage."…