Laure Grandbesançon, big heart and high speed, for "Les Odyssées", on France Inter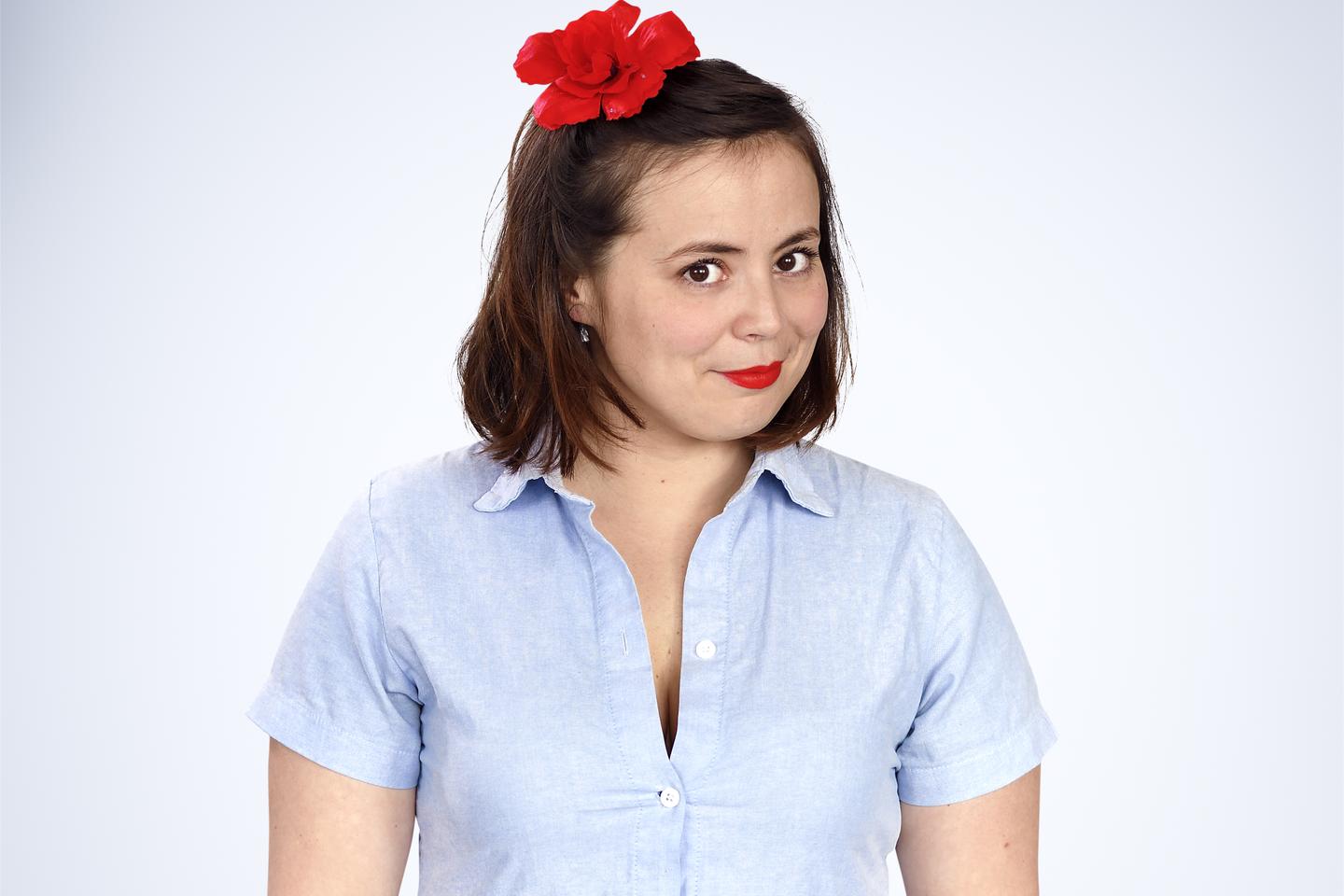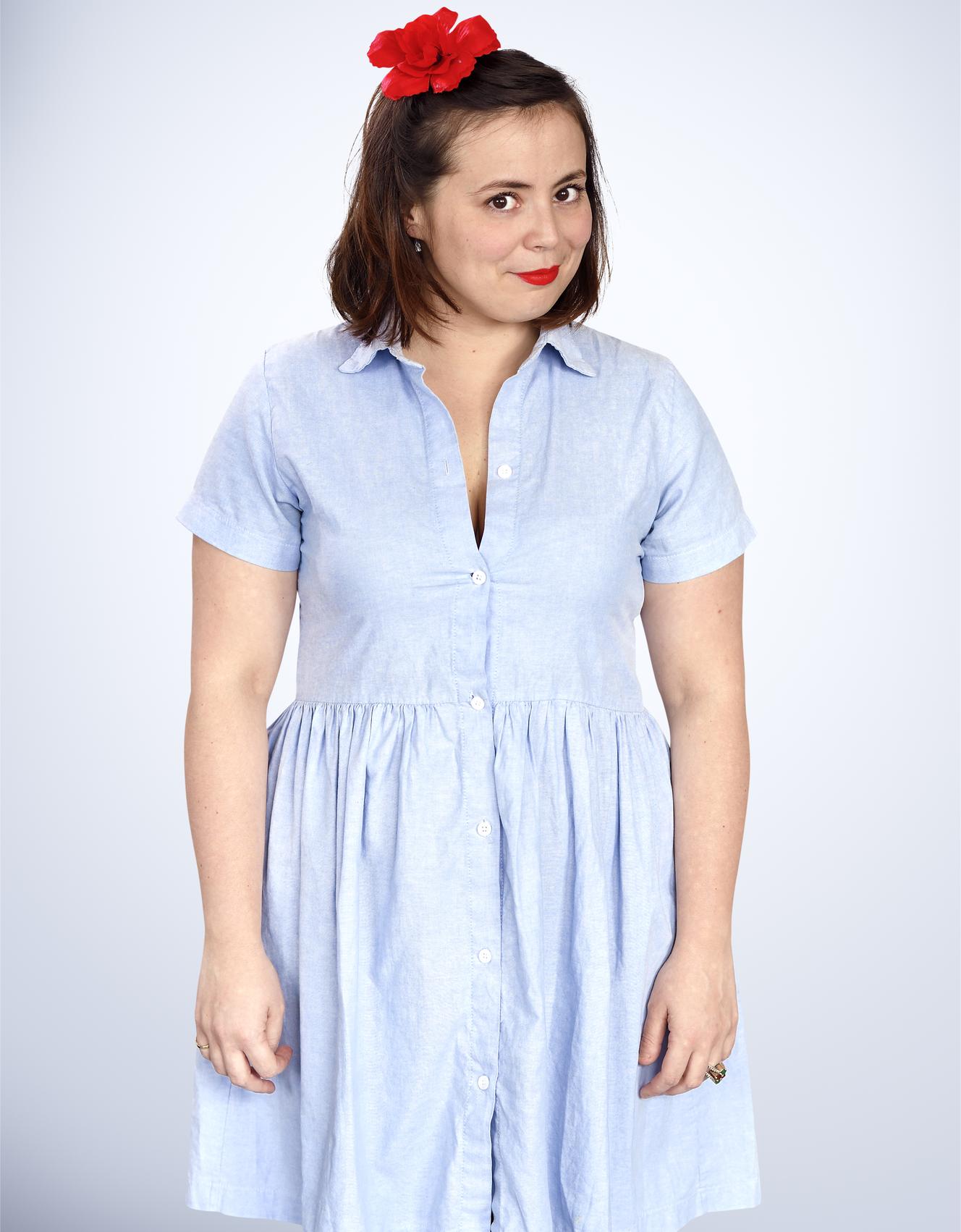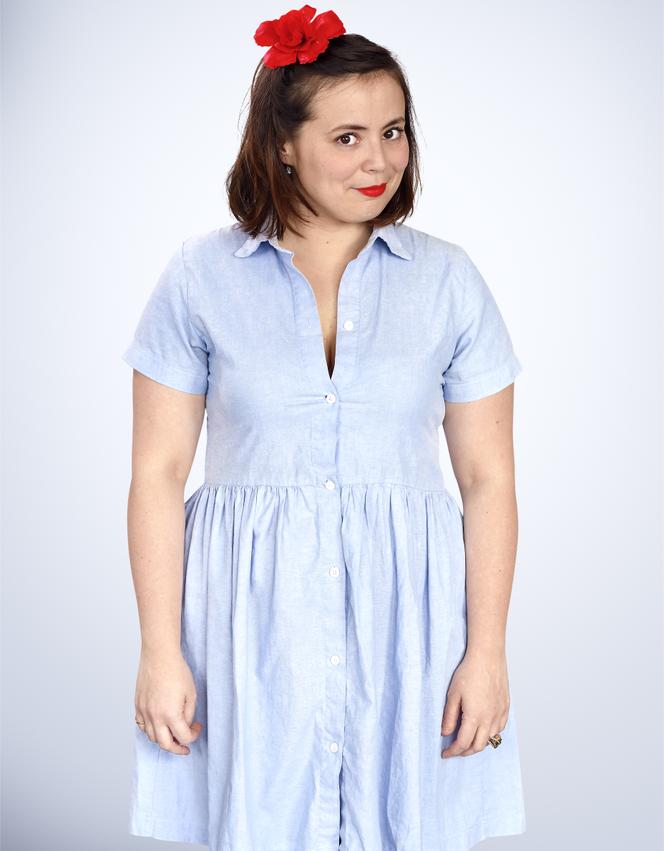 You have to see her tumbling through the corridors of France Inter, text in hand and mind-blowing energy. Above all, you have to hear it. And because Laure Grandbesançon is the best that has happened in terms of radio stories for children with her " Odysseys » to overwhelming success (25 million downloads and soon a hundred episodes). And because its very high speech rate ("And before it was worse"she will say in one and the same breath) will leave us with our fingers in pieces, but with a light heart after having listened to her, in one hour flat, telling her story, her love for philosophy and the microphone.
Born in 1986 in Toulon, Laure Grandbesançon grew up between Marseille and La Ciotat, between a doctor father who told her a thousand and one stories and a communist mother who took care of reintegration. A "cool childhood" and then, after the baccalaureate, the absolute conviction that we had to leave. It will be Paris and studies of philosophy: "I loved it, I felt like I was discovering something magical, the invisible side of the world. » Student at the conservatory of 7e arrondissement, she would see herself as an actress but, after failing all the competitions, she goes to New York, plays a little, does a lot of odd jobs, comes back to France and – and, in this "and", it's a life that seesaw –, in the summer of 2015, did an internship at France Inter. "I liked everything, the show [« Remède à la mélancolie », d'Eva Bester], people and home radio. »
Then, suddenly, his eyes shine; suddenly, she takes the time to breathe. Before resuming, as if, having found your home like others their bikes, you shouldn't stop pedaling/talking so as not to risk falling. In short, thanks to the maternity leave of a production assistant, Laure Grandbesançon did a replacement, then another, before crossing paths with Ali Rebeihi, the producer of "Grand bien vous faire", who, with his great generosity, entrusts him with a microphone for the first time. And there: "Wow! »
Explain without simplifying
After having proposed various projects all refused by the management, Laure Grandbesançon imagines a program for children transformed into a podcast: "Les Odyssées" were born (2019). From the start, Laure Grandbesançon knows that she wants to tell stories to children and make history, "because it's a great subject to explore and it's a great breeding ground for writing. It's got everything: the big individual stories, the big fights, the dark and wonderful stuff. » With the aim of explaining without simplifying while making everything sufficiently lively "so as not to bore otherwise overworked children".
Then begins a work of reflection with several directors: Hélène Bizieau, Céline Illa and Anne-Sophie Ladonne. For the latter, it is "find a tone and sounds to illustrate almost everything that is said in Laure's story so that it is, in the end, a kind of sound cartoon". And that's exactly it, and the ears of children (about 7-12 years old) and those of their parents are not mistaken: with an overflowing and communicative enthusiasm, Laure Grandbesançon makes us travel, in space and time, giving pride of place to women who have made history (Joséphine Baker, Rosalind Franklin or even Elizabeth Jane Cochrane alias Nellie Bly who completed her world tour in seventy-two days).
For Laure Grandbesançon, producer, History "is a great subject to dig into and a great breeding ground for writing. It's got everything: the big individual stories, the big fights, the dark and wonderful things."
The episodes are so dense that they easily support several listenings, and this all the more so as they have been enriched by the experience of each other. Moreover, Laure Grandbesançon insists: "Radio is a collective art. I work with Fanny Leroy on the editorial part. Then, I research a lot on the subject before writing – generally over five days. Fanny, who has a great sense of dramaturgy, then gives me her feedback then I send to the director and, often, to the author of the book which served as my basis, I adjust again before to proceed to registration. But first, I train, because the story has to live! Let there be different colors. »
Colors, on this Wednesday, January 18, there will be. Pink sweater and black boots, Laure Grandbesançon is about to enter studio 522 where she records an episode every week – today devoted to Helen Keller, the author and American socialist and feminist activist. Helmet on the ears, Laure Grandbesançon takes her role very seriously. Stops often, looks at the director (this day, Cécile Laffon), and never fails to say: "It was too fast, I'll do it again. » And to get back to it, giving everything she has, literally playing her score, endeavoring to make herself heard and to speak to each and everyone.
"An Unseen Scene"
When asked about this work aimed at children, Laure Grandbesançon gets serious and tells us: "It's a job, talking to someone, and you have to be aware of that. You're talking to someone, not people. It's a red thread and sometimes I fall, I do too much. » This story of wire – especially red – it reminded us of when Laurence Bloch, then at the head of France Inter, had spoken to us of Augustin Trapenard as a tightrope walker. Laurence Bloch, it is she who, in front of the entrance to the toilets at door A, at the Maison de la radio, will say to him: "Laure, we have to put you on stage! » On stage, therefore, Laure Grandbesançon has launched and even plays the extensions – until Sunday January 29 at the Free Theater in Paris.
This show, the books (two volumes of his Odysseys have appeared in the editions of the Arènes), it also allows her not to get tired. But… "What I love most in the world is the radio. For me, the radio studio is an invisible stage and a stage where you are safe. And then the radio brings together everything I love: immersing myself in a subject, taking my head to build a story, tell, and tell in a microphone. It's the microphone that I love, it's magic, you have the impression that, for the first time, someone is listening to you and that your voice exists when I wasn't so sure. When I arrived on the radio, I had the feeling, at 27, that I had finally found a place somewhere. »
It's almost time for recess with Laure Grandbesançon. The flow was lower, the voice more calm. And then presto, little pink riding hood, orange cap over her ears, she left. By the time she turned around, she had already disappeared. It's because she still has things to tell and a lot to tell us.
"The Odysseys", podcast by Laure Grandbesançon. On February 15, the following episodes will be posted online: "Helen Keller"; "Ching Shih, the fearsome Chinese pirate"; "The Discovery of the Cosquer Cave"; "Ramses II". The Odysseys, the showuntil January 29, at the Free Theater in Paris.