Laurent Ruquier reveals Christophe Beaugrand's participation in "Mask Singer"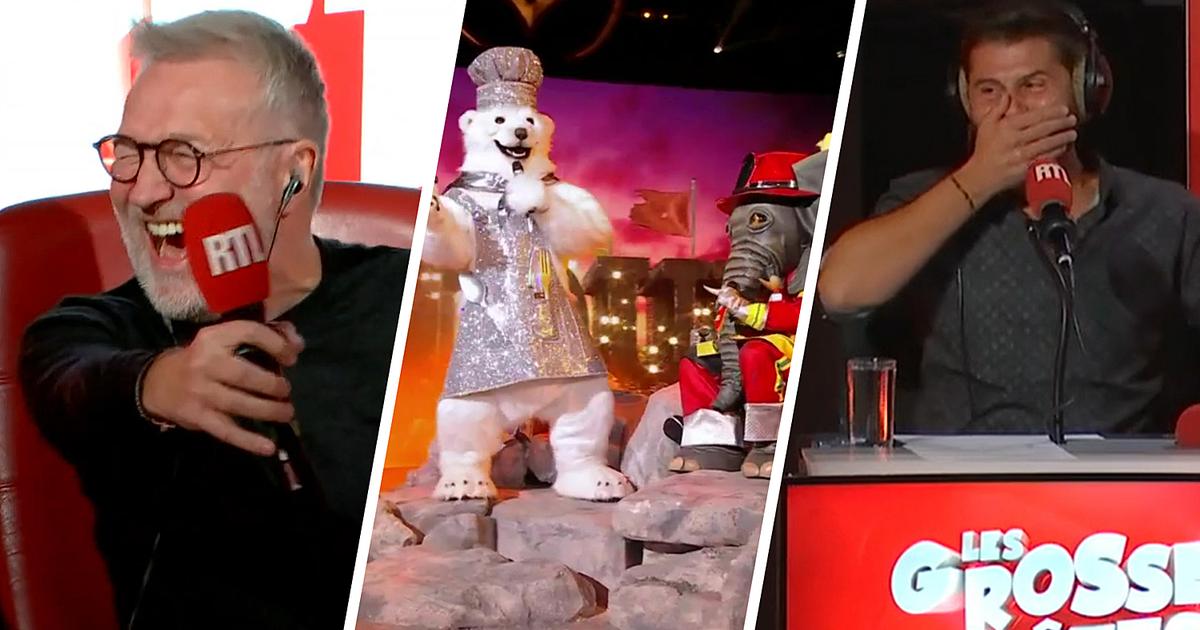 During "Les Grosses têtes" broadcast on Wednesday afternoon on RTL, the host revealed the names of two participants in TF1 entertainment with the clumsy complicity of the one hiding in the polar bear costume.
"A big head that also makes a white bear on TF1, Christophe Beaugrand! » In the new issue of "Big heads" broadcast Wednesday afternoon on RTL, Laurent Ruquier presented his columnist by openly revealing his participation in season 4 of "Mask Singer" currently broadcast on TF1. Information which, in the spirit of this entertainment, should normally be kept secret until the personality hidden in the costume is officially unmasked. But the host of France Télévisions and RTL obviously took pleasure in spoiling season 4 of the competing show hosted by Camille Combal.
Faced with Laurent Ruquier, Christophe Beaugrand did not put up much resistance to preserve the mystery of his participation in "Mask Singer". "I don't see what you're talking about Laurent, it's not me"he first replied in general hilarity. "I saw you last night in "Mask Singer", I recognized you: a guy who breaks his face and who sings out of tune, it can only be you", argued the conductor of the "Big heads". "I just sang"defended the LCI journalist, then acknowledging his participation for the first time. "And Keen V, the elephant, I saw that you jumped on him"added Laurent Ruquier. "But stop throwing out the names of all the participants, retorted Christophe Beaugrand. And he jumped on me. » And to his interlocutor to conclude: "Bah, you can see it's you! ».
Read also"I'm disgusted, they took me out like a mess": the regrets of Laurent Maistret, unmasked in "Mask Singer"
On September 13 on TF1, in the fourth episode of season 4 of "Mask Singer", a new personality hidden in a white bear costume had appeared. After the broadcast of several clues and two stage performances, the name of Christophe Beaugrand had been mentioned by the investigators. Last Tuesday, his new appearance on stage as a duet with the character of the elephant reinforced the certainties of the show's investigators as to his identity.