LeBron and Antetokounmpo captains at the All Star Game, Embiid not among the starters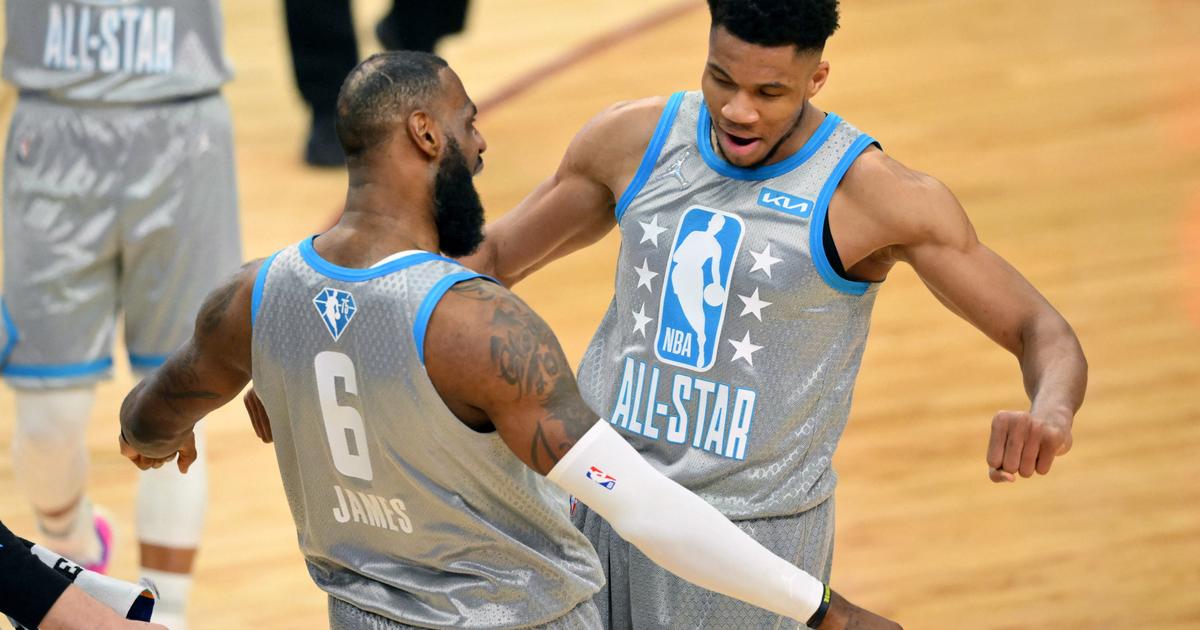 The NBA unveiled this Thursday the list of holders for the All Star Game in Salt Lake City, on February 19.
The people have spoken. In this case, the votes of the public (50% of the total), journalists (25%) and players (25%) were compiled in order to designate, this Thursday, the holders for the All Star Game 2023, the 19 February in Salt Lake City. LeBron James (West, LA Lakers) and Giannis Antetokounmpo (West, Milwaukee) will serve as captains in Utah, the players who received the most public votes, respectively 7,418,116 and 6,761,032. They will have the task of designating their teammates for a day during a draft which will be, for the first time, organized just before the star game.
More info to follow…
Holders in the West: LeBron James (captain, LA Lakers), Nikola Jokic (Denver), Zion Williams (New Orleans), Stephen Curry (Golden State), Luka Doncic (Dallas)
Incumbents in the East: Giannis Antetokounmpo (captain, Milwaukee), Kevin Durant (Brooklyn), Jayson Tatum (Boston), Kyrie Irving (Brooklyn), Donovan Mitchell (Cleveland)