Legal chaos for migrant survivors of the "Ocean-Viking"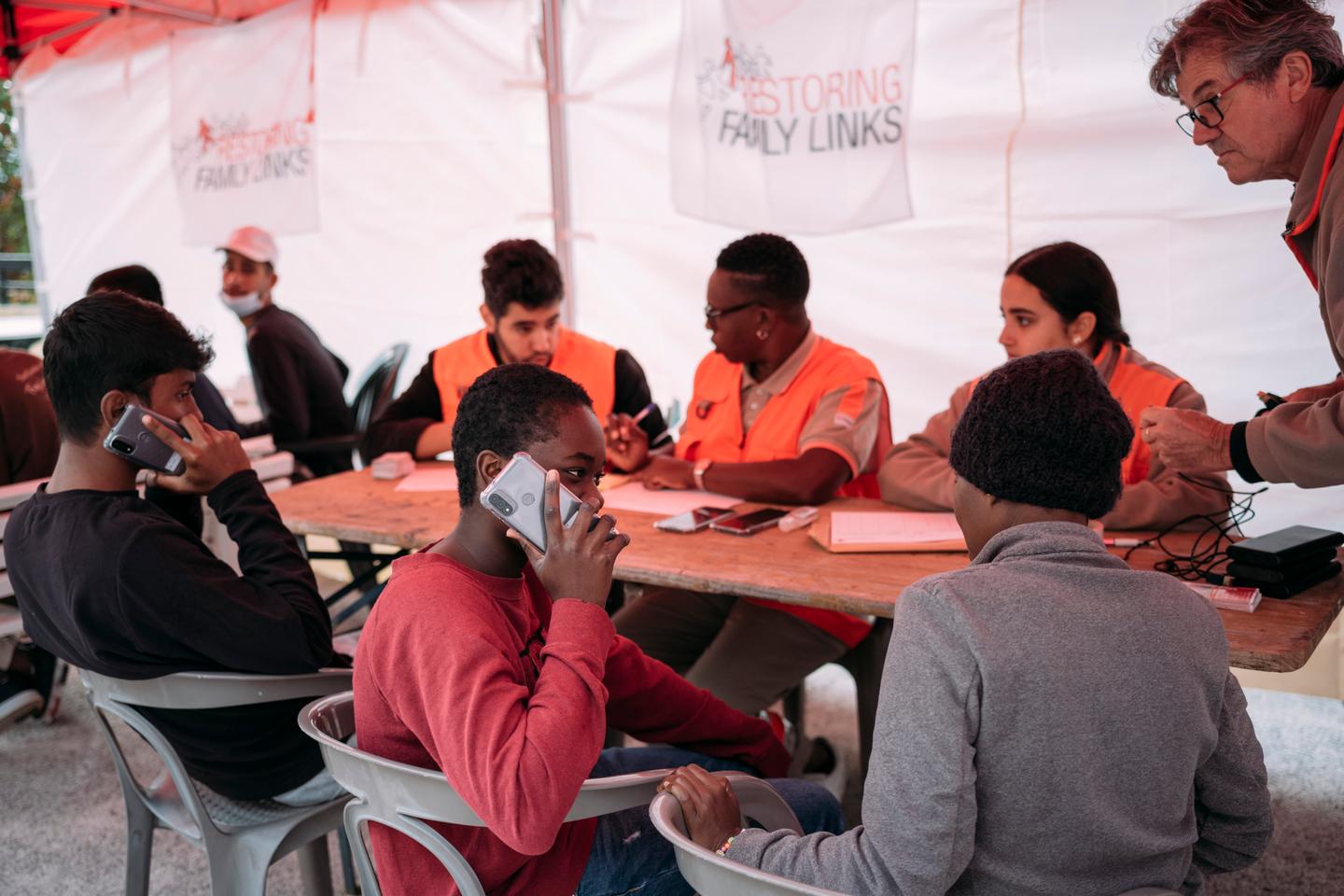 The ideal procedure imagined by the Ministry of the Interior to manage the passengers of theOcean-Viking ran aground in a hushed chaos, Thursday, November 17, before the chambers of the Aix-en-Provence Court of Appeal (Bouches-du-Rhône). During a day when 78 cases were to be studied – the day before, thirty cases had already been studied until 1 a.m. – the judges refused, in the first decisions sent to the lawyers, the maintenance of these survivors in the international waiting area created on the peninsula of Giens (Var).
On Friday November 11, the prefect of Var, Evence Richard, and the director general for foreigners in France at the interior ministry, Eric Jalon, explained that the 177 adults who arrived after three weeks at sea would be kept "for a maximum of twenty days" in an area located in a holiday center. A way to avoid an official entry into French territory during the study of their eligibility to file an asylum application. This was not to take into account the difficulty of managing such a number of cases within the legal framework.
After four days, the procedure requires, in fact, to request an extension of maintenance in the waiting area from a judge of freedoms and detention. Request which must imperatively be studied within twenty-four hours.
Tuesday, November 15, the Toulon court was overwhelmed by a flood of 177 extension files. " In 60% of cases, the deadline for deciding could not be met. This has led to relinquishments or lapse decisions on the part of the judges ", explains the President of the Var Bar, Sophie Caïs. The lawyer recounts a day of chaos, with "English interpreters for Pakistanis, a housekeeper from the Toulon police station requisitioned as an Arabic language interpreter, confidential interviews held in the corridors". She is also surprised to have seen "pass the files of people who have already received a favorable response to their asylum application".
"They are not criminals"
While seventeen people have had their detention extended, the decision to release the migrants has been taken in more than a hundred cases, for which the prosecution and the Var prefecture have appealed. The authorities believe that the large number of concurrent referrals should have allowed the judges to postpone their decisions for twenty-four hours. All procedures were accompanied by a request for suspension of the Toulon decision. It is this double flood that the Aix-en-Provence Court of Appeal had to absorb urgently, with the obligation to do so within a new window of forty-eight hours.
You have 62.08% of this article left to read. The following is for subscribers only.