Leipzig pass six to Schalke and put pressure on Bayern Munich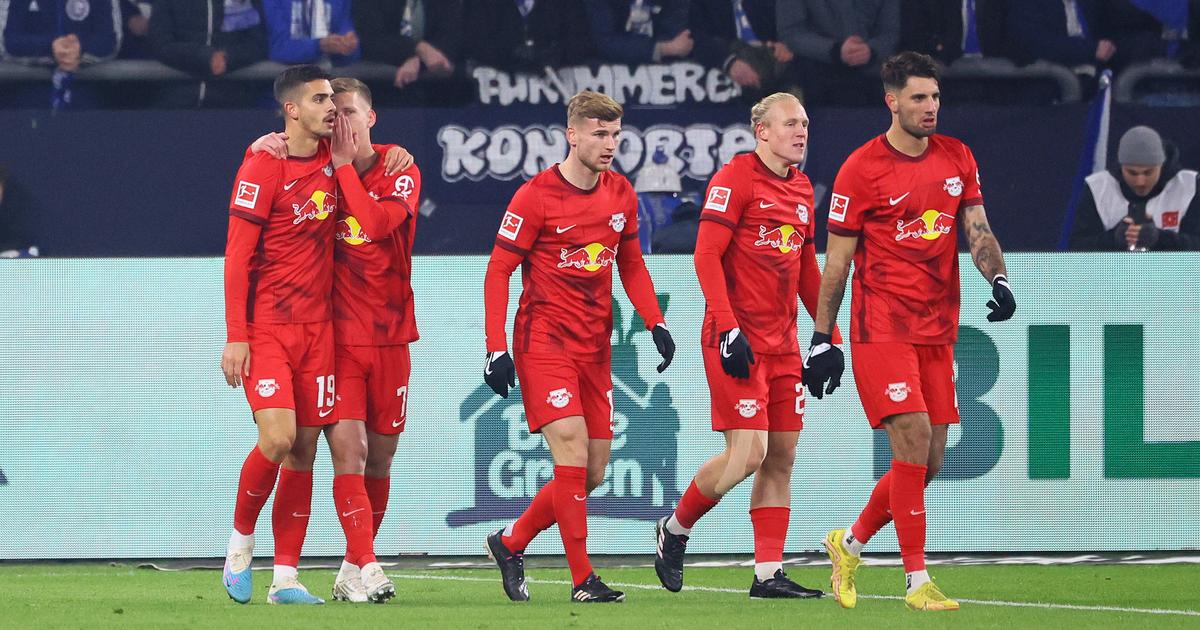 After their 6-1 victory against Schalke, RB Leipzig are hot on the heels of Bayern Munich at the top of the Bundesliga.
RB Leipzig walked on the lawn of Schalke 04 in Gelsenkirchen on Tuesday evening, winning 6-1 and temporarily seized 2nd place in the German championship, while the Munich leader receives Cologne in the evening.
After standing up to Bayern (1-1) on Friday for the 16th day and the resumption of the Bundesliga, Leipzig did not go into detail against Schalke, bottom in the standings, with goals from André Silva (7th, 45th), Benjamin Henrichs (15th), Timo Werner (45th), Dani Olmo (83rd) and Yussuf Poulsen (89th).
With this victory, Leipzig, still deprived of its French striker Christopher Nkunku, has 32 points at the end of the first leg, and is three points behind the tenfold German champions in title, who host Cologne in their Allianz Arena (8:30 p.m. ).
For Werner, this is his first goal after his left ankle injury which has kept him away from the field since mid-November and which prevented him from playing in the 2022 World Cup in Qatar with the German selection. The Leipzig and Mannschaft center forward played ten minutes against Bayern four days ago for his return to competition.