Lens rolls over Angers and temporarily overtakes OM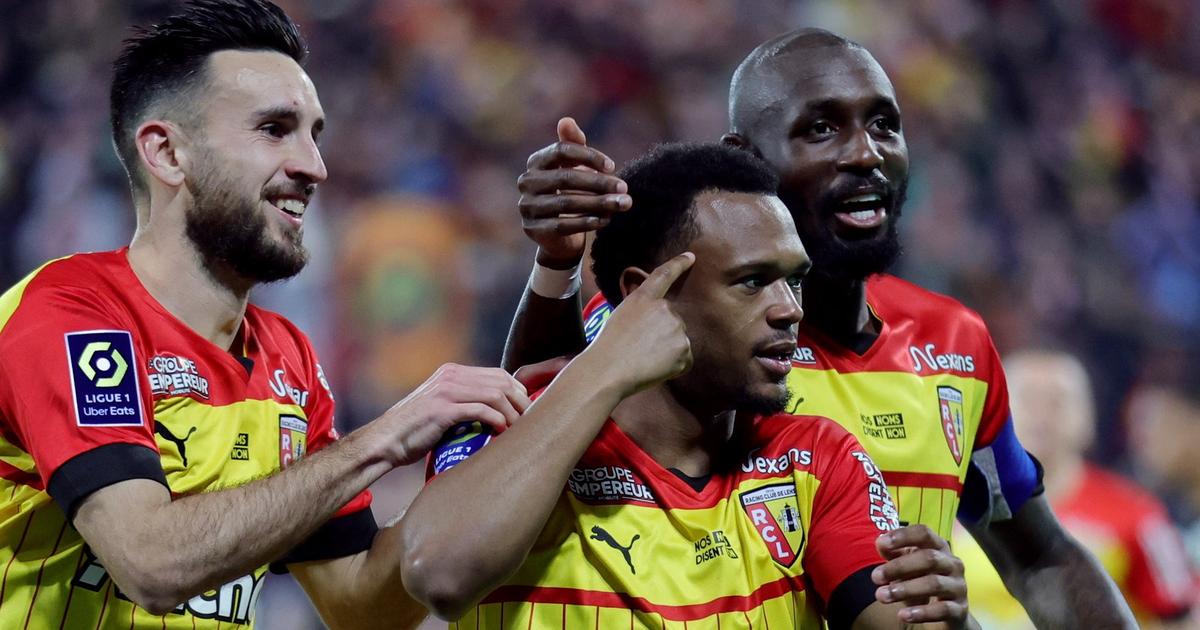 The Sang et Or did not tremble against the red lantern (3-0) and recovered the place of dolphin of the PSG.
Lens continues. The Sang et Or easily disposed of Angers (3-0) and recover second place at the expense of Marseille, which moves to Reims on Sunday. The goals are signed Seko Fofana (26th) and Loïs Openda (30th, 46th).
All Lensois had the name of a teammate flocked on the back. This communication campaign initiated for the international day against discrimination has sown discord and reacted on social networks. Like the viewers, the Angevins also struggled to follow. After 20 serious and applied minutes, the players of Alexandre Dujeux collapsed. The change of system operated by the Lensois at this time of the match completely disturbed them.
Installed with a four-man defense for two games, Franck Haise's men, lost at the start of the game, quickly returned to basics with three centrals. We then found the Lens of the first part of the season, in steamroller mode. The penalty was immediate: Seko Fofana then Loïs Openda scored in quick succession (27th and 30th). The gap was made and the SCO did not have the weapons to come back.
The Corons in the European Cup…
In a Bollaert of great evenings, the Corons resonated several times. This atmosphere will be missed by the Angevins in Ligue 2 because given the evening performance, we do not know how they would escape it. Upon returning from the locker room, the slim hope of returning was showered after barely 29 seconds. Time for Openda to slip behind a struggling Camara and deceive a Bernardoni abandoned by his family (46th).
The KO goal precipitated the end of the match because the Lensois quietly managed the end of the game against the helpless Scoists. Lens will lie down in the shoes of PSG dolphin and Marseille will have to get a result tomorrow against the astonishing Reims team shaped by Will Still. Monaco who will travel to Corsica tomorrow finds himself 6 points behind the Northerners and must absolutely win or the podium will fly away.