Léon Marchand wants to "live it to the fullest"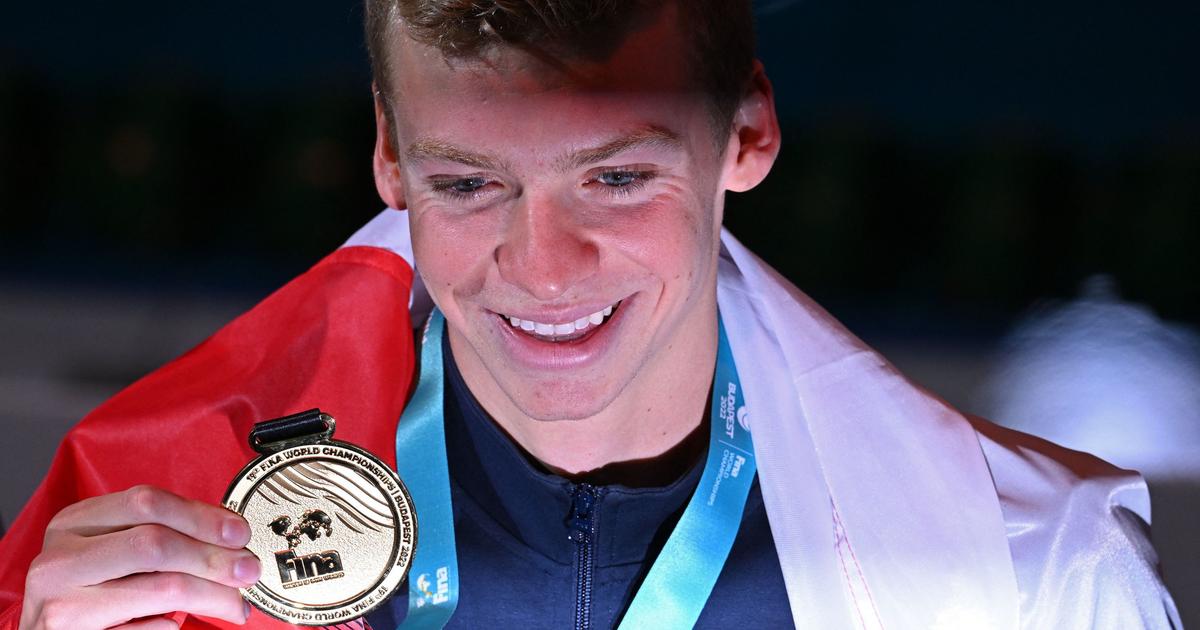 France's best chance of a medal in swimming, Léon Marchand, 20 and star of the medley, says he is "impatient" to compete in the Paris Olympics, which he hopes to "live to the fullest" and for which he is preparing "quietly" .
In an interview with AFP, Léon Marchand spoke about his preparation and his objectives as the 2024 Paris Olympics approach.
His mental preparation
"Already, I think it's a chance to have the Games in France. I am reaching my performance peak. Between the ages of 20 and 24, that's about when you reach your peak in your sporting career and it's lucky to have the Paris Games at that time. So already, you have to take advantage of it and take everything there is to take. At the level of all that is pressure, media etc., I train for that with a mental coach.»
Lots of expectations and pressure?
"It's true that it's a big deadline and I will be under more pressure than in previous years, that's for sure. I might be the favorite so it will really be a different approach to other competitions. At the last World Championships, I didn't really have any status, so it's true that it was easier, you don't have much to lose when you arrive like that. There it is a slightly different approach but it is also a challenge. I'm happy to be able to move forward and work on that to manage better afterwards. And we still have time, there are 500 days left so we will work quietly!»
Advice from his parents
"Of course, I talked about the Games with my parents. My father has been through two of them, he knows how it works. Afterwards, even he doesn't know how things will go in Paris, it will be something else entirely. But of course they helped me a lot, already for Tokyo, especially on staying focused. At the Games, what is quite difficult is that there are lots of things happening around and we want to see everything. And in swimming, you can't afford to waste too much energy before races. I managed to stay pretty cool before my race in Tokyo and I think that served me well. I managed to swim well in my first Olympic final.»
Looking forward to the real Olympic experience
"I will be in the village. Finally… if I qualify, I will be in the Olympic village! I want to live this to the fullest. What I liked in Tokyo was precisely the fact of being in the village and seeing everyone gathered in the same place, it's great. It's a shame in Tokyo after my race, I had 24 hours to get home, I had to take the first plane because of the Covid. It was quite disappointing, but we're going to live it to the fullest for Paris.»